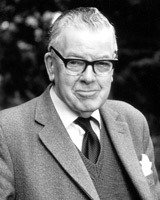 What does it mean to say that a written work from ancient times is "well attested"? If you browse Christian apologetic web sites, you'll read that the manuscript evidence for the New Testament is superior to anything else from antiquity. The Christian Apologetics & Research Ministry (CARM) site, for example, tells us that our "New Testament documents are better preserved and more numerous than any other ancient writings."
This argument, of course, is not new. F. F. Bruce often argued that we hold the NT to an unreasonably higher standard than any other ancient document or set of documents. He lamented that people tend to dwell on the mistakes and discrepancies in the manuscripts. Back in 1963 he wrote:
In view of the inevitable accumulation of such errors over the many centuries, it may be thought that the original texts of the New Testament documents have been corrupted beyond restoration. Some writers, indeed, insist on the likelihood of this to such a degree that one sometimes suspects they would be glad if it were true. But they are mistaken. There is no body of ancient literature in the world which enjoys such a wealth of good textual attestation as the New Testament. (F. F. Bruce, 1963, p. 178, emphasis mine)
As you can see, apologetic victimhood is nothing new.
Ever so much greater
In a more recent work he said that the NT gets unfair treatment. He complained:
The evidence for our New Testament writings is ever so much greater than the evidence for many writings of classical authors, the authenticity of which no one dreams of questioning. And if the New Testament were a collection of secular writings, their authenticity would generally be regarded as beyond all doubt. (F. F. Bruce, 1981, p. 10, emphasis mine)
In the foreword to the same book, N. T. Wright gushed: Continue reading "Little White Lies: Is the NT the Best Attested Work from Antiquity?"