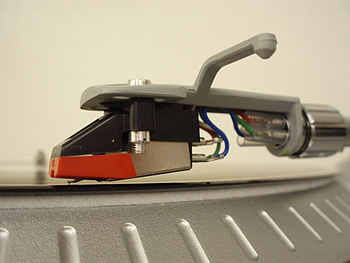 The word distortion reminds me of an old hobby. In our late teens and twenties, many 20th-century dinosaurs like me invested in high-fidelity (hi-fi) sound equipment to play our music. I can remember taking an LP record out of its sleeve for the first time, recording it on tape, and then storing the record away safely. We performed that ritual, because we knew each time we played the record — even with the best stylus and cartridge — it would suffer wear.
Of course, in our old analog systems we had to deal with multiple sources of distortion during recording and playback. The turntable motor might produce rumble, the stylus might produce pops and clicks as it encountered dust particles or scratches, or the tape machine might produce wow and flutter.
And so we had two goals: first, prevent the distortion where we could and second, manage or mitigate the distortion we couldn't prevent.
Technically, none of the above are examples of electronic distortion; rather they're instances of noise or interference. We actually had little control over true distortion, other than to use the best equipment we could afford and not to scrimp on peripheral items like cables.
[youtube=https://www.youtube.com/watch?v=GuCdsyCWmt8]
As I noted above, each time we play a record, the stylus rubs directly against the vinyl and causes wear. So in this case, playback creates more damage and more noise. It changes the surface and distorts the groove. Human memory is somewhat similar. When we encode memories and, subsequently, each time we retrieve them, we change them — even if only in subtle ways. Michael Schudson, whom we met in our last installment, puts it this way: Continue reading "The Memory Mavens, Part 9: Social Memory Distortion (2)"