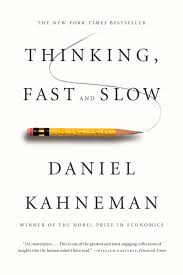 When I wrote Do You Understand What You Argue Against I had only just finished reading Richard Shenkman's Political Animals: How Our Stone Age Brain Gets in the Way of Smart Politics and was sharing some reflections arising out of that book. In particular, I had been thinking about how Shenkman's overview of recent findings in psychology and related studies helped us understand why so often we find people with very strong opinions about certain things (evolution, mythicism, Zionism, refugees, Muslims, terrorists, politicians, national history, poverty . . . ) even though they are incapable of explaining the viewpoint about those things that they oppose. I opened with something written by PZ Myers:
I've talked to creationists one-on-one about this before, and they can't tell me what I'm thinking at all accurately — it's usually some nonsense about hating God or loving Satan, and it's not at all true. But at the same time, I'm able to explain to them why they're promoting creationism in a way they can agree with.
I discussed this problem in the context of System 1 and System 2 types of thinking. It didn't take very many comments on that post to send me looking for the main source for that model of System 1 and 2 thinking raised by Shenkman. Shenkman's discussion was only second hand information. So I have since started reading the primary source: Thinking, Fast and Slow by Daniel Kahneman (2011). When I first heard of that book I impulsively dismissed it (System 1 reaction) because I thought the title and someone's comment about it meant it was just another pop psychology book. I have since learned I could not have been more wrong. Daniel Kahneman is not a pop psychologist. See The Guardian's article Daniel Kahneman changed the way we think about thinking. But what do other thinkers think of him?
Excuse me if I copy and paste some paragraphs from the conclusion of Kahneman's book. Work pressures and bouts of illness have kept me from posting anything more demanding at this stage. There will be some slight shift of understanding of the nature of System 2 thinking in what follows. (Always check the primary sources before repeating what you think you understand from a secondary source!) Bolding is my own.  Continue reading "Once more on System 1 and System 2 thinking"