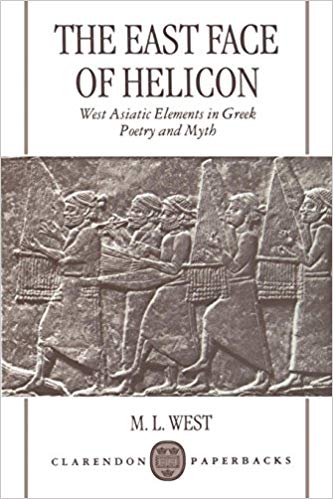 How many of us who have read much classical literature have found occasions to pause and reflect on unexpected similarities between "pagan" works and what we recall from the Bible? Often, I suspect, we have wondered for a moment only to resume reading and let the curiosity be shelved without further attention.
It is unfortunate that some interesting scholarly works that do address such parallels are prohibitively priced so very rarely do they ever nudge the wider public consciousness. This post is offered here as encouragement for any reader who has wondered about such odd similarities that seem to have as many differences as points in common. It comes from a classicist, not a biblical scholar, of course. Unfortunately the word "parallelomania" seems to cast a cloud over such observations in Biblical studies if anyone dare suggest the Biblical writers did the borrowing, but they have less trouble if the argument goes the other way and the Greeks borrowed from the Hebrews. In that latter instance I doubt they ever raise the spectre of "parallelomania" — just as I suspect they avoid the same quibble when arguing that later mystery religions of the Roman era borrowed from Christianity!
This post looks at a small selection of similarities between Greek and Biblical heroes as discussed in The East Face of Helicon: West Asiatic Elements in Greek Poetry and Myth by classicist M. L. West. We know all the usual caveats about correlation and cause and effect. One things for sure emerges, however. The gulf between the thought-world of Greece and the Bible is not necessarily as wide as we may have imagined.
We compare Rahab of Jericho fame, Jonah and the exploits of David with their classical counterparts. Continue reading "Classical Guidance for Bible Readers Recommended: David, Jonah and Rahab"