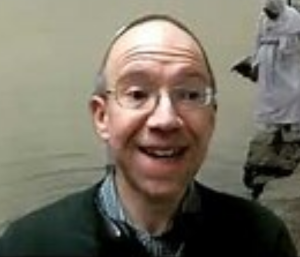 [More stuff from James McGrath's What Jesus Learned from Women.]
To establish a convincing case that the historical Jesus learned from women, McGrath could have simply started from the inarguable fact that all humans learn — i.e., "Jesus was a man; All men learn; Therefore Jesus learned" — and built from there. However, McGrath knows that a good portion of his audience will be committed Christians, and they might have an issue with the concept of a member of the trinity needing to learn anything.
The fact that a significant number of people feel discomfort with the idea of Jesus learning really ought to surprise and shock us. It is an axiom of the historic Christian faith that Jesus was fully human—a complete human being, with a human soul (or what many today might prefer to call a human mind and personality). (McGrath 2021, p. 7)
Surprise, Shock, and Astonishment
Why should it "surprise and shock" us that people "feel discomfort" with the notion that the object of their worship, a pre-existent divine being, needed to learn anything? After all, besides the article of faith (i.e., Christ's fully human nature asserted in the Nicene Creed) alluded to above, Christians also recite this line: "God from God, Light from Light, true God from true God, begotten, not made, consubstantial with the Father; through him all things were made."
So I'm not surprised at all. I can understand completely someone being troubled and confused by the idea that an omniscient being might need to learn something, but McGrath is quite sure of himself. The discomforted Christian reader is terribly mistaken.
Consequently, the dear doctor of religion believes he must proceed beyond simple logic and find a convincing biblical proof text. He thinks he has found it in the Gospel of Luke, in which the evangelist tells us Jesus "grew in wisdom." Remember the story where Jesus stays behind in the Temple and his parents don't realize they left him there (Hieron Alone)? Many of us learned this story in Sunday School. They told us Mary and Joseph found Jesus among them, teaching the teachers. His would-be teachers were gobsmacked.
McGrath says that's all wrong. Continue reading "A Wunderkind in the Temple? (Part 1)"