When I read . . . .
The thing about Donald Trump is that he was never one of the Cool Guys. He was the schmuck over there across the room who was feeling up women and picking our pockets while we looked the other way. He ran a campaign that said, you know the club they would never invite you into? I've been there, and it's all bullshit, and I'm going to tear it down, the whole stinking meaningless system run by these people who have looked down on you from their suites in Davos and the Renaissance Weekends, the places they kept you out of while they were making decisions about your lives and not listening to anything you had to say.

Lucian K. Truscott IV, Don't blame yourselves millennials (like you would), boomers created Donald Trump at Salon.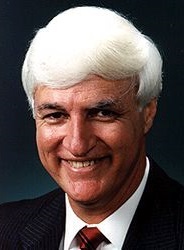 . . . . I was reminded of Bob Katter, the leader of Australia's Katter Party — (pro-guns, anti-gay, pro-racist/corrupt/dictatorial state premier Joh Bjelke-Petersen supporter . . . . you get the picture). . . .
He was one of those who threw eggs at the Beatles when they arrived at Brisbane airport in 1964.
The following two tabs change content below.
Neil Godfrey
Neil is the author of this post. To read more about Neil, see our
About page.
Latest posts by Neil Godfrey (see all)
---
If you enjoyed this post, please consider donating to Vridar. Thanks!
---