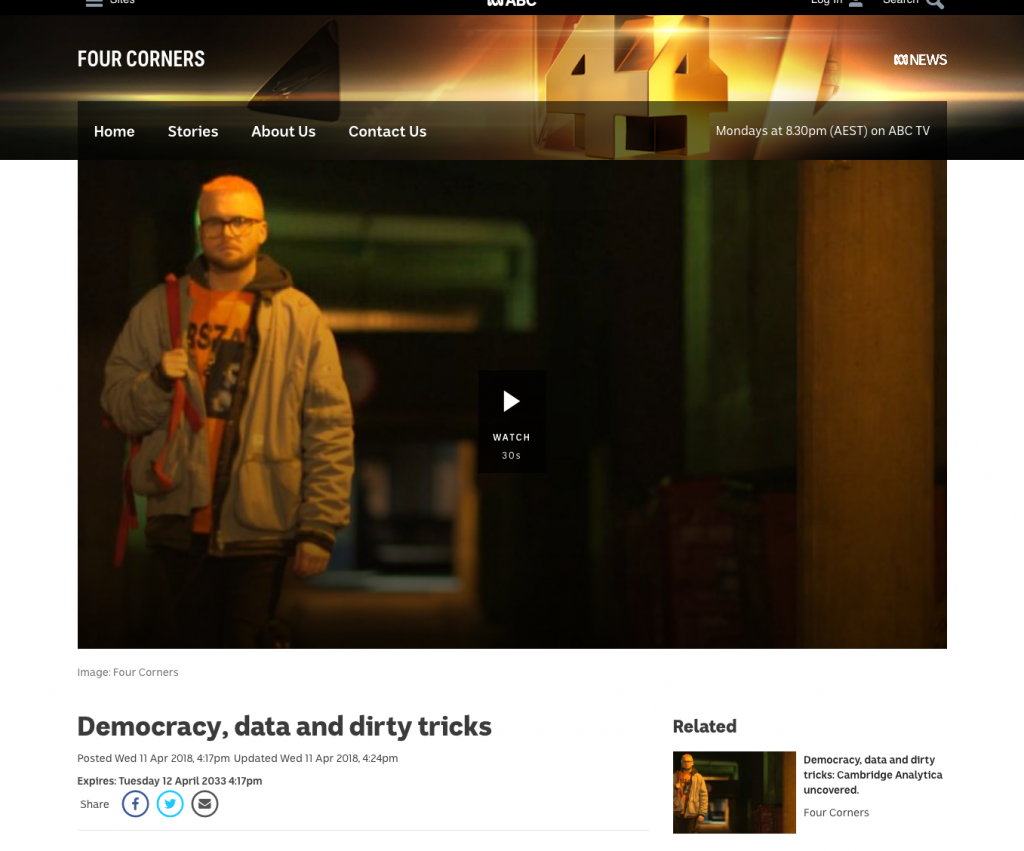 Are any readers old enough to recall Vance Packard's The Hidden Persuaders? I see Amazon sells a reissued 2007 edition of it. My copy was already old, published 1960, when I first read it. Hidden Persuaders was my introduction to the way the science of psychology was used by the marketing industry to influence potential buyers by subtle manipulation of emotions.
Much later I finally caught up with Manufacturing Consent by Edward Herman and Noam Chomsky; then Taking the Risk Out of Democracy by Alex Carey. Many other works on media have followed and I can now say I have some awareness of the history and methods of how stealthily propaganda has worked to guide "the masses" ever since Edward Bernays and the World War 1 era.
Tonight I watched Four Corners play the ITN documentary Democracy, data and dirty tricks. The promotional blurb reads
The following two tabs change content below.
Neil Godfrey
Neil is the author of this post. To read more about Neil, see our
About page.
Latest posts by Neil Godfrey (see all)
---
If you enjoyed this post, please consider donating to Vridar. Thanks!
---