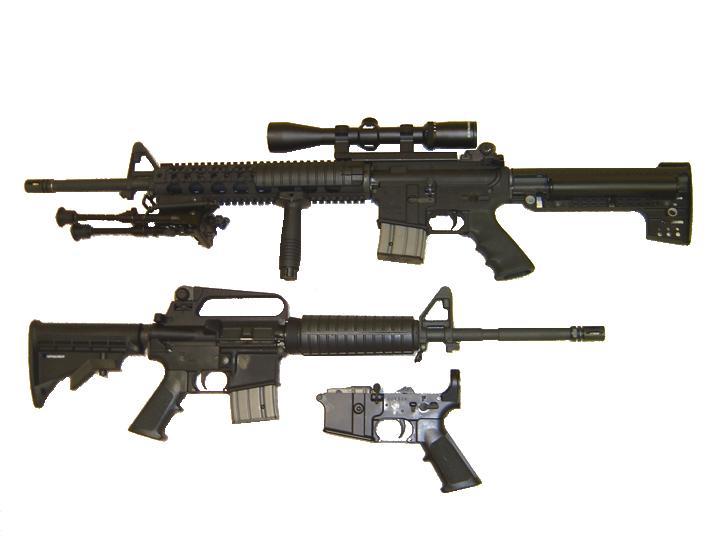 For years, I've been meaning to write a book on slavery in the United States. I don't mean to minimize or oversimplify the issues surrounding the issues of chattel slavery in America, so up front I will say without reservation that the subject is complicated and multifaceted, and that it covers several centuries. It deserves more coverage than I can provide in a single post.
Having said that, I remain convinced that slavery is the fundamental cause of the American Civil War, which is, of course, the consensus among the majority of historians. The weight of the evidence puts the matter beyond dispute. However, whenever we can, we should distinguish proximate causes from ultimate causes.
Saying that slavery caused the Civil War is correct, but insufficient. It would be just as true to say that the election of Abraham Lincoln provoked the South to secede. But why was that the last straw? What did Southerners believe they would lose if they stayed? What did they think they would gain by leaving?
Slavery did not exist in a vacuum. It was not simply an ancillary feature of 19th-century Southern society that, by itself, made them different from the North. Slavery could not exist without the framework that supported it, an interlocking network of structures: Slave society, slave politics, slave economics, slave justice, even slave (pseudo-)science. Religion played a role as well, as Christian clergymen found ready ways to explain why Africans were a cursed race and how slavery was part of the natural order. All of these ingredients working together created Slave Culture.
Slave Culture had its own unique history, as well, which one would expect. That history celebrated the gentleman planter while it warned of the terrors of slave revolt. They were determined to learn the lesson of Haiti. Never let the slave get the upper hand. Always respond with maximum violence.
In a similar way, a large swath of modern America is Gun Culture. I support sensible gun control, including background checks, registries, mandatory gun safety classes, etc. But when gun enthusiasts tell us over and over, "Guns aren't the problem," they unwittingly have a point. They are right. For while guns most assuredly are part of the problem, they do not float, detached in the ether. They are not just another consumer product.
We recently had another school shooting. I could have written that sentence last week, last month, or last year. Public mass murder happens here more than in other countries. We know this is a problem, but we cannot seem to agree why. The right wants the answer to be anything but gun control (which they invariably frame as gun confiscation). The left, generally speaking, wants Congress to enact some sort of gun legislation, including the banning of so-called "assault weapons." (Please do not bother schooling me in the comments below. I know what an assault rifle is. I'm a veteran. I have shot an M-16. I will delete all troll comments.)
The same social, economic, and political pressures that created Slave Culture also created Gun Culture. They are first cousins. The South with its mass-production plantations — first sugar, then cotton — needed firearms and a "well-regulated militia" to ensure safety. We should remember that the South was, in effect, a massive open-air prison for African Americans. And while slave uprisings could happen in Haiti or in South America, the plantation owners resolved that they must never happen here. If they did, the owners would react with total, unremitting, merciless violence.
The willingness to react with unrestrained fury and sudden violence became an admired trait in the South. Visitors from the North would send letters home, in which they would remark with astonishment at how everyone seemed to be carrying a gun and that at the slightest notion that someone's "honor" had been slighted, fights or duels would ensue. (See, e.g., "The Slave-State Origins of Modern Gun Rights," The Atlantic, 2015)
The honor culture of the South rested on a framework in which people were ranked by their worth (and their birth). It was a steep pyramid with owners at the top and enslaved Africans at the bottom. Poor whites stood just above the slaves, but "at least" they weren't black.
Today, those who say the war couldn't have been about slavery, since the majority of whites did not own slaves, ignore the fact that they all lived in a slave society. The all depended on a slave economy. Moreover, they all lived in fear that a slave revolt would lay waste to that society and their economy.
Mississippi's articles of secession, which clearly stated, "Our position is thoroughly identified with the institution of slavery," also warned:
[The federal government] advocates negro equality, socially and politically, and promotes insurrection and incendiarism in our midst.
Stephen F. Hale was more elaborate in his warnings in a letter to the governor of Kentucky, in which he urged secession. He wrote:
Therefore it is that the election of Mr. Lincoln cannot be regarded otherwise than a solemn declaration, on the part of a great majority of the Northern people, of hostility to the South, her property and her institutions—nothing less than an open declaration of war—for the triumph of this new theory of Government destroys the property of the South, lays waste her fields, and inaugurates all the horrors of a San Domingo servile insurrection, consigning her citizens to assassinations, and her wives and daughters to pollution and violation, to gratify the lust of half-civilized Africans. Especially is this true in the cotton-growing States, where, in many localities, the slave outnumbers the white population ten to one.

. . .

Who can look upon such a picture without a shudder? What Southern man, be he slave-holder or non-slave-holder, can without indignation and horror contemplate the triumph of negro equal­ity, and see his own sons and daughters, in the not distant future, associating with free negroes upon terms of political and social equality, and the white man stripped, by the Heaven-daring hand of fanaticism of that title to superiority over the black race which God himself has bestowed? (emphasis mine)
Hale warned that in the Deep South, the result must be either race amalgamation or the extinction of one or the other. Amalgamation, the "mixing" of the races, particularly horrified white men, as they continually evoked the image of free blacks roaming the countryside, forcing themselves on their pure wives and daughters.
What does all of this have to do with gun culture? The same deeply embedded racism that "proved" the superiority of whites and the moral and intellectual inferiority of blacks — a necessary myth for keeping Africans in permanent bondage — still exists today. And it manifests itself in the terror of inadequacy, the dread of irrelevancy, the hatred of the other, the fear of being "outbred" by non-whites, and the reliance on guns to counteract all that. Gun Culture exists throughout the United States, not just in the South. It flourishes wherever white men feel diminished.
But don't take my word for it. Read "Why Are White Men Stockpiling Guns?" by Jeremy Adam Smith at Scientific American. Here's a taste:
Three percent of the population now owns half of the country's firearms, says a recent, definitive study from the Injury Control Research Center at Harvard University.

So, who is buying all these guns—and why?

The short, broad-brush answer to the first part of that question is this: men, who on average possess almost twice the number of guns female owners do. But not all men. Some groups of men are much more avid gun consumers than others. The American citizen most likely to own a gun is a white male—but not just any white guy. According to a growing number of scientific studies, the kind of man who stockpiles weapons or applies for a concealed-carry license meets a very specific profile.

These are men who are anxious about their ability to protect their families, insecure about their place in the job market, and beset by racial fears. They tend to be less educated. For the most part, they don't appear to be religious—and, suggests one study, faith seems to reduce their attachment to guns. In fact, stockpiling guns seems to be a symptom of a much deeper crisis in meaning and purpose in their lives. Taken together, these studies describe a population that is struggling to find a new story—one in which they are once again the heroes
The system (our society, our culture, our economy) has failed these men. But while our system will gladly let them fall through the cracks it at least has trained all of us to believe that it cannot be the system's fault. And according to the received narrative, it cannot be their fault either. It must be the others in society. So they accuse the "lazy" blacks who live off welfare and drive Cadillacs. They point their fingers at the immigrants — the "illegals" — who came over the border and took their jobs.
Smith writes:
For these economically insecure, irreligious white men, "the gun is a ubiquitous symbol of power and independence, two things white males are worried about," says [Paul] Froese. "Guns, therefore, provide a way to regain their masculinity, which they perceive has been eroded by increasing economic impotency."

Both Froese and [Angela] Stroud found pervasive anti-government sentiments among their study participants. "This is interesting because these men tend to see themselves as devoted patriots, but make a distinction between the federal government and the 'nation,' says Froese. "On that point, I expect that many in this group see the 'nation' as being white."
Even those who don't hoard firearms in our Gun Culture will often stridently defend a person's right to own combat weapons. For them, the Second Amendment is sacrosanct. My wife and I were traveling through Oklahoma recently and noticed a mayoral campaign flyer in which the candidate boasted of his strong support for the Second Amendment. What were his feelings on freedom of speech? Of the press? Of privacy? The right to vote? The right to a fair and speedy trial by a jury of one's peers?
We don't know. In the alternative reality of Gun Culture, as long as you have enough weapons and ammo, you can presumably secure those other rights by fighting off the illegitimate, oppressive, and (bafflingly) alien government. Voting is nice. The right to speak your mind is fun. But only a gun can make you feel like a man.
If you're reading this and have never lived in or visited the United States, you may have wondered how we could even be arguing over whether a guy should be able to buy an AR-15 out of the trunk of some other guy's car with no questions asked. You may be utterly baffled by the fact that ordinary people can buy combat ammunition. It's useless for hunting game. And it's a poor choice to protect your home, since it will penetrate the walls of your house and the house next door.
You can only make sense of our strange debates (which, by the way, the advocates of control keep losing) by understanding Gun Culture. A healthy, normal, peaceful, modern society doesn't have this problem. But we would be missing the point if we called it a "gun problem." As long as this culture remains in place — along with the widening gulf between rich and poor, the destruction of small towns and rural economies, the slow death of public education, and the persistence of race hatred and the fear of the other — you shouldn't expect anything to change.
The following two tabs change content below.
Tim Widowfield
Tim is a retired vagabond who lives with his wife and multiple cats in a 20-year-old motor home. To read more about Tim, see our
About page.
Latest posts by Tim Widowfield (see all)
---
If you enjoyed this post, please consider donating to Vridar. Thanks!
---