Sometimes someone seems to expect me to argue a mythicist case, or accuses me of somehow hypocritically hiding my mythicist views. So let me make my view on the historicity of Jesus question clear.
If we approach the question of Christian origins the same way a historian would be expected to approach any other question, I believe we will begin with no a priori reason for working with the idea of the Jesus figure as historical.
After all, a number of biblical scholars see everything in the gospels as "mythical" and even the crucifixion as a heavily theological narrative that can have no historical reliability. They are not called "mythicists".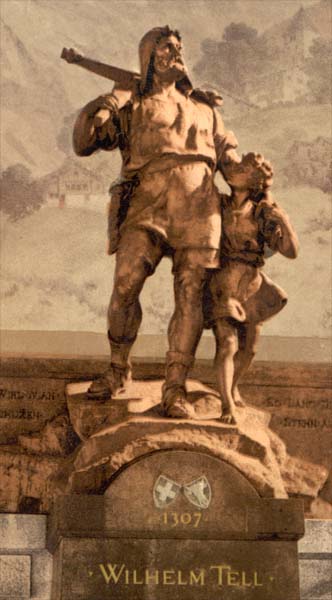 Critical scholars who do not believe Moses existed are not called Moses Mythicists.
How many William Tell Mythicists have you heard of?
The gospels are of unknown provenance, authorship and date. Moreover, their narratives have no independent support for historicity. They are accordingly worthless as evidence for the historicity of Jesus.
They might be based ultimately on a historical person but if so we cannot know anything about that so we simply cannot use them as evidence for the historicity of Jesus.
Without the gospels the contents of Paul's letters are equally or even more problematic as sources for the historicity of Jesus.
The "secondary" (late) evidence is also seriously problematic for various reasons.
There is simply nothing to reliably point to a historical Jesus.
Contrast Julius Caesar or Socrates or any other person of some significance in ancient history. The evidence for such people is independently corroborated at some significant level, generally of known provenance, etc.
There is indeed much in ancient history that we cannot know for sure, that is not independently corroborated and that only comes to us through late sources, and I am on the side of ancient historians like M.I. Finley who do state that we simply cannot know about those times, persons, events as historians. Some historians ignore Finley's advice but what they produce is a rewriting of ancient myths, one might say. It is not serious history.
A historian needs to start with sources that can be independently corroborated, tested and evaluated for their provenance, date, authorship. To the extent that is not possible with some questions the entire enterprise is compromised to a lesser or greater degree.
In other words, I see no reason a priori to think of the figure of Jesus as having a historical existence because all our earliest sources about him talk about a theological figure and are unable to be corroborated independently for historicity.
There might have been some David or Moses figure in the past but if so quite unlike the one we read about in the Bible. Scholars who do not accept the historicity of these figures are not called David or Moses mythicists and I see no reason to treat Jesus any differently.
We work with what we have, a theological and literary figure.
It's not about negotiating a mass of detailed arguments over a handful of (problematic) passages in Romans or Galatians or Josephus, etc…. The question simply never gets off the starting block.
—
After writing the above on another forum I added the following.
The Mother of All Assumptions
The Mother of All Assumptions is that the gospels contain some historical nuggets or are gateways to discovering historical nuggets. That is nothing but an assumption without any sound methodological thinking or analysis to support it.
From that assumption we generate theories of oral traditions as sources; we generate all sorts of scenarios about what the historical Jesus thought or did or said; we rely fundamentally upon the myth of the gospel-Acts narrative of Christian origins. Most of what we do is tweak and have fun with variants of that myth.
Sound historical method opens up entirely different questions and pathways to explore.
—
Someone replied that surely the letters of Paul, Acts and Josephus are evidence, and another asked if I considered the gospels as evidence for Jesus being non-historical or mythical. I responded as follows.
Evidence of what?
Evidence of what? How can anything "serve as evidence" if it lacks independent corroboration and if we cannot know its original form?
Josephus is only evidence for what a text dated over a generation after the supposed event says. By normative standards of historical research that is not evidence for anything that happened 60 years earlier.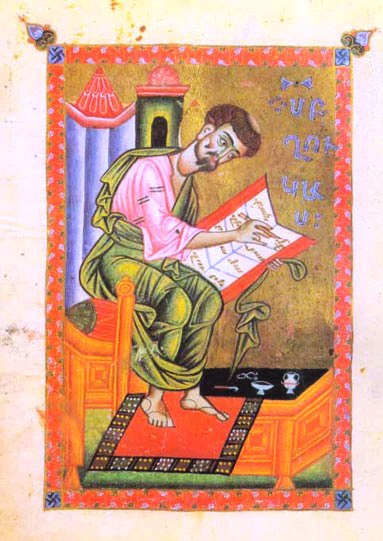 Are the gospels evidence that Jesus was mythical?
The question does not arise. There may have been a historical figure of Jesus behind the gospels but that's beside the point because we can know nothing about him.
I think many scholars (certainly the more critical ones) see the gospel Jesus as "mythical" or certainly theological. He is obviously literary — that's a tautology! That's the only Jesus we have in the gospels. We have no other. Work with what we have. This has nothing to do with whether Jesus was historical or mythical. In the gospels he is evidently a literary character and we can do no better than work with that Jesus and attempt to understand the gospel origins and character — and the origins and character of that literary Jesus.
Anything else is simply chasing questions that are not historical in nature. The Pentateuch is not evidence of a mythical Moses or Balaam's ass. Nor is 1 Kings evidence of a mythical Solomon or Elijah. The question simply does not arise in critical scholarship.
The following two tabs change content below.
Neil Godfrey
Neil is the author of this post. To read more about Neil, see our
About page.
Latest posts by Neil Godfrey (see all)
---
If you enjoyed this post, please consider donating to Vridar. Thanks!
---