God belief in Australia
The 2009 Australian Survey of Social Attitudes conducted by the Australian National University found that 67 percent of Australian adults believed either in God (47 percent) or in something they preferred to call a 'higher power' (a further 20 percent). A less nuanced Nielsen/Fairfax poll in the same year reported simply that 68 percent believed in God. (To put his in a historical context: in a 1949 Gallup poll, 95 percent of Australians declared their belief in God.) The figures for Australia almost exactly match those for New Zealand and the European Union. (Hugh Mackay 2016, Beyond Belief, Kindle loc 2280)
Unfortunately in the Introduction to the same book we read:
According to John Micklethwait and Adrian Woolridge in God is Back (2009), 'the proportion of people attached to the world's four biggest religions — Christianity, Islam, Buddhism and Hinduism — rose from 67 percent in 1900 to 73 percent in 2003 and may reach 80 percent by 2050'. (Kindle loc 66)
We've had predictions of the demise of religious belief before: around the turn of the last century, I think, and then in the 1960/70s, yes?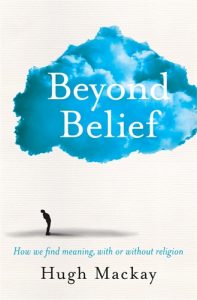 The following two tabs change content below.
Neil Godfrey
Neil is the author of this post. To read more about Neil, see our
About page.
Latest posts by Neil Godfrey (see all)
---
If you enjoyed this post, please consider donating to Vridar. Thanks!
---