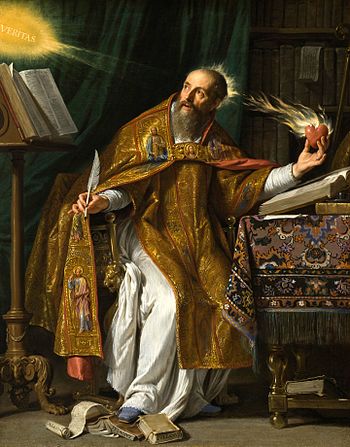 The cakemix explodes
Reacting to Dr. Richard Carrier's recent article over at The Bible and Interpretation website, the beloved Doctor of Whoville, James McGrath has offered up yet another dog's breakfast of red herrings and dead horses. (How's that for a mixed-metaphor gumbo?)
Carrier will likely respond fully to McGrath's post, especially the headache-inducing section in which James refers to Carrier's opening paragraph. McGrath writes:
[H]e seems to think that he has made a profound point in a discussion about 1 Corinthians 15 when he observes that it does not contain the phrase "in Christ before me." That phrase is one that Paul uses in Romans 16:7. But is Carrier really going to suggest that Paul was "in Christ" while he was persecuting the church, and that the gist of 1 Corinthians 15′s list is not that there were others who were what we would call "Christians" before he was? Indeed, that is the overall impression one gets from things that Paul writes in many places. And Carrier doesn't seem to really want to dispute that. So what is the point of beginning the piece in that way? (emphasis mine)
I will remind you that McGrath is a real PhD who teaches real students at a real university. He not only completely misunderstands what Carrier has written, but betrays his own proclivity toward "reading with hostile intent." He does not read in order to learn, but rather to find — and if necessary, manufacture — elements to contradict.
Carrier's point is simple. In his own words:
[The] consensus [of Jesus' historicity] is based on false beliefs and assumptions, a lot of them inherited unknowingly from past Christian faith assumptions in reading or discussing the evidence, which even secular scholars failed to check before simply repeating them as certainly the truth.
Getting it wrong again
McGrath misrepresented Carrier's story of an NT scholar (whom we recognize as Mark Goodacre) who actually thought the text of 1 Cor. 15:1-8 says that Paul received his gospel "from those who were in Christ before him."
In a blog post from 20 December 2012, Carrier wrote:
This was even a key part of Goodacre's argument that Paul knew the people who knew Jesus, and that he got his gospel from them. In fact, Paul insists up and down exactly the opposite . . .
The question is not "Was Paul 'in Christ' while persecuting the church?" nor "Were there people 'in Christ' before Paul?" but "Did Paul receive his gospel from those who were 'in Christ' before him?"
Predictably, McGrath cavils about Carrier's "splitting hairs," as if the entire point of the argument centered on whether Goodacre and other scholars are "imprecise or even wrong about their wording or some other minor detail." I'm so tired of James' shtick at this point that I no longer care whether he has reading comprehension problems or self-deception issues. His utter incompetence is wearing me down.
Augustine's Letters
As I said, I expect Carrier will respond more fully to McGrath's post, including the obligatory hints of anti-Semitism whenever someone dares mention non-Jewish dying and rising gods. And I'm hoping Richard will tackle that old canard about not being allowed to quote a scholar who's wrong on some points, but right on others.
For this post, however, I wish instead to focus on the notion that we can gain some insights about Paul's notorious silence by comparing his epistles to Augustine's letters. McGrath writes:
Continue reading "Comparing Paul's Epistles to Augustine's Letters"