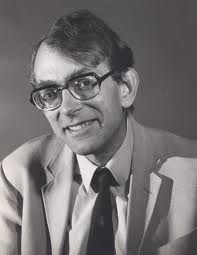 As a follow up to my previous post here is more detail of Michael Goulder's argument that the Lord's Prayer was originally composed by the author of the Gospel of Matthew. I am referring to Goulder's "The Composition of the Lord's Prayer" as published 1963 in The Journal of Theological Studies.
Goulder begins by setting out the five propositions generally accepted as the explanation for how the Lord's Prayer came to be recorded in the Gospels of Matthew and Luke. He finds each of these propositions unsatisfactory. From pages 32-34 (excerpts with my formatting and bolding):
The Prayer was composed by Jesus, incorporating phrases from the synagogue liturgy, but in a unique combination and meaning.

If the Prayer was composed by Jesus and taught to his disciples, then it is the only thing of the kind he ever did. . . . [T]here is no very obvious reason why he should so have done [i.e. passed on this one teaching to learn by heart — which is the same principle as setting down one's teaching in writing].

The Prayer was universally used in the primitive Church, but a number of slightly different versions of it became current, either in the Palestinian churches, in Aramaic, or later when it was translated into Greek.

Where are the variant versions to have originated? It is hard to believe that a dominically composed Prayer should have been corrupted anywhere without authority immediately objecting.

St. Mark does not include the Prayer in his gospel for reasons best known to himself; but in general St. Mark felt at liberty to include only a proportion of the teaching of Jesus known to him, seeing the gospel as primarily the acts of Jesus.

The theory that St. Mark might have felt at liberty to leave out the Prayer, along with other of Jesus' teachings, is at variance with (1), which maintains that Jesus thought it to be the most important piece of teaching he ever gave. If Jesus thought this, it is hardly likely that St. Mark thought otherwise; and it is especially difficult to maintain that he did when he records teaching very close to the Lord's Prayer at xi. 25 f. 

Of the two versions preserved in our gospels St. Luke's is likely to be nearer the original, as it is shorter, and liturgical forms tend to grow more elaborate in time.

[Matthew's and Luke's versions of the LP each show strong traces of their respective styles; Luke's LP wording lapses into the same awkwardness in which he falls when adapting Mark's gospel.] This means . . . that the Lucan version is not likely to be a Greek translation of the original Lord's Prayer; and we have a highly elaborate hypothesis on our hands in consequence. [That elaborate hypothesis involves attempting to work out the history of the prayer through three unknowns: Q, L (sources or a special version of Q known only to Luke) and an Aramaic original as the root of both.]

St. Matthew's version shows strong traces of Matthaean vocabulary and style, and is an embroidery upon the Prayer as received by him in the tradition.

The most remarkable assumption of all is that two generations after the Prayer had been committed to the Apostles St. Matthew should have been at liberty to expand and improve it at will. . . . A sound argument must run: it is impossible that St. Matthew should have had licence to amend a Prayer composed by Jesus, and it is a fortiori  impossible that his scribes, or the author of the Didache, should have had this licence. Therefore Jesus did not compose the Lord's Prayer.
The Invention of the Lord's Prayer
Goulder then moves on to his own argument (italics original), p. 35: Continue reading "The Composition of the Lord's Prayer"