You have the right to remain silent
Over on The Bible and Interpretation web site, James McGrath once again takes up his jousting lance to do battle against the big, bad mythicists. He raises an interesting point:
If we were to combine a number of recent and not-so-recent proposals related to Jesus, we could depict him as a gay hermaphrodite mamzer, conceived when his mother was raped by a Roman soldier, who grew up to pursue multiple vocations as a failed messiah, a failed prophet, a magician, and/or a mediocre teacher of Stoic ethics. From the perspective of traditional Christian dogma, one imagines that for Jesus never to have existed would be slightly easier to stomach (or at least, no more difficult) than some of the claims made by those who are convinced that he was a historical figure, and propose interpretations of the historical evidence which disagree with and even undermine the traditional claims of Christian creeds and piety. (emphasis mine)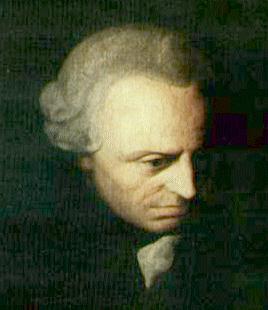 So here's the question: Is a mythical Jesus more palatable than a historical reconstruction that imagines Jesus as something other than the Son of God and savior of the world? To answer that question, we might consider the difference between descriptions of an object versus the question of its existence. Emanuel Kant's refutation of the ontological argument comes immediately to mind. Kant claimed existence is not a predicate, but is categorically different from other properties.
You may not agree with Kant, but more practical considerations come to mind. The historicity of Jesus, whether argued for or merely presumed, must precede the discussion of who or what Jesus was. It necessarily forms the foundation of the ensuing arguments. If we cannot demonstrate that Jesus probably existed, all subsequent arguments are moot. Hence, Christians may intensely dislike reconstructions of Jesus that would tend to "undermine the traditional claims of Christian creeds and piety," but I think they would dislike even more the idea that the evidence calls into question his very existence as a historical figure.
A story problem
And so, here we are again. All roads lead back to the question of the nature of the evidence. If you will indulge me for a minute or two, I'd like to present a parable.
Continue reading "Some Thoughts on the Nature of the Evidence and the Historicity of Jesus"