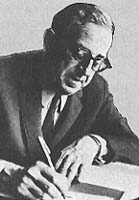 Some scholars, notably Dennis MacDonald, have argued that the Gospels of Mark and Luke as well as Acts contain passages that have "parallels" in the Homeric epics. The presence of these parallels is said to be evidence that the Christian authors were deliberately imitating and even attempting to outdo certain well-known features of the iconic Greek literature.
Some critics say MacDonald is just a parallelomaniac and his parallels are "not real".
Thomas Brodie has argued that all Gospels and some of Paul's letters have been deliberately based on various books in the Jewish Scriptures. Michael Goulder and his student John Shelby Spong have argued that the Gospels were written to parallel the sequences of liturgical readings of the Jewish Scriptures throughout the year.
Since Brodie has "come out" as a mythicist some scholars have scoffed that he is also a parallelomaniac.
D.M. Murdock (Acharya S) and a good number of earlier Christ Myth theorists right back to Dupuis in the eighteenth century have argued that the Gospel narrative is based on an ancient understanding of the astrological/astronomical phenomena.
A common criticism is that Murdock's work is meaningless parallelomania.
Dale Allison has argued that many passages in the Gospel of Matthew are parallel to the career of Moses; John Dominic Crossan has found Gospel parallels in Joshua, the poet Virgil and the funeral monument of Augustus; Rikki Watts has found detailed parallels between the Gospel of Mark and the second half of the Book of Isaiah.
These scholars are well embedded within the conventional wisdom of scholarly views. Their parallels are more likely to be taken seriously, at least considered valid topics for serious discussion.
And on it goes. Probably everyone agrees that there are real parallels between the Passion scene of Christ and the Psalms, Isaiah, Daniel, Amos, Zechariah and others.
So what is the difference between legitimate parallels and parallelomania?
The word comes to us via Samuel Sandmel in an address he gave in 1961 and that was subsequently published as an article in the Journal of Biblical Literature in 1962. Sandmel himself encountered the word in an 1830 French book critical of someone's hypothesis that Paul copied large portions from the Book of Wisdom as he wrote his Epistle to the Romans. The French author
denied the passages were true parallels
denied there was a direct literary connection between Romans and Wisdom
denied Paul copied directly from Wisdom
Definition
These conclusions were all "parallelomania", he said. From this introduction Sandmel defines parallelomania:
[Parallelomania is] that extravagance among scholars which first overdoes the supposed similarity in passages and then proceeds to describe source and derivation as if implying literary connection flowing in an inevitable and predetermined direction.
Notice that. It's not simply about "parallels" per se but about how these are interpreted, the meanings we draw from them, that is at the heart of Sandmel's concern over "parallelomania". The "supposed similarities" themselves are only one part of the question.
The keyword is 'extravagance'
Sandmel then stresses that his keyword here is "extravagance". Note that. I have met with a few critics who seem ready to pull out the "parallelomania" card at almost any and every suggestion of a literary parallel between the Gospels or Epistles and some other literature. So it is worth taking note of what Sandmel says immediately after his definition:
I am not denying that literary parallels and literary influence, in the form of source and derivation, exist. I am not seeking to discourage the study of these parallels. . . . However, I am speaking words of caution about exaggeration about the parallels and about source and derivation.
So what does it mean in practice?
Caution about source and derivation
It means that for any discussion of parallels between texts to have any value it must be accompanied by, or certainly within the context of, clearly understood means by which the author of a text had the ability and means and opportunity (and possibly even motivation) to copy from the presumed source. MacDonald and Brodie do devote a lot of pages to a discussion of this side of the question: MacDonald looks particularly at educational methods (what texts were well known to anyone acquiring literary skills in Greek); Brodie examines the widespread practice of imitation and transvaluation among authors of the Hellenistic and Roman eras. That's a start. It also means developing a clear idea of how an author may well have come to have known and to have had a copy of the source text and why he might have wanted to use it as a source. If we know it was a favourite text used widely by many authors then our task is much easier.
Sandmel illustrates the point with respect to questions often raised about Philo or the Qumran literature:
I am not prepared to suppose that Philo of Alexandria had to go to his mailbox at regular intervals, learn by letter what the rabbis in Palestine were saying, and then be in a position to transmute the newly received data into philosophical ideas.

Again, I am not prepared to believe that there was a bridge for one-way traffic that stretched directly from the caves on the west bank of the Dead Sea to Galilee, or even further into Tarsus, Ephesus, Galatia, and Mars Hill. While I am prepared to join in speculations that John the Baptist had some connection with Qumran, I will not accept it as proved without seeing some evidence for it . . . . (p. 5)
Let's look at some specific problems with parallels themselves as raised by Sandmel.
Detailed study is the criterion
Detailed study is the criterion, and the detailed study ought to respect the context and not be limited to juxtaposing mere excerpts. (p. 2, Sandmel)
There must be a detailed study of the supposed parallels. The more general the idea of borrowing the less useful it is. Parallels need to be established at the level of a detailed comparison of the words, the structures of sentences and thought flows. But more than that, the detailed studies need to respect the contexts of the two passages. If one is arguing that the details of specific semantics are parallel then one also would normally need to be able to justify that comparison by reference to the contexts of those details.
So when we read of Jesus on the cross crying out "My God, my God, why have you forsaken me?", most of us through habit assume that the author is borrowing from Psalm 22. But why? Is there not a possibility that our author coincidentally arrived at the same words? After all, they sound like the appropriate thing to say when hanging from a cross. Of is it possible that the author may have had a distant memory of that Psalm and found the words a useful addition, but otherwise had no real intention to draw any special attention to that Psalm? What gives the game away for us in this case is that the Psalm's words are also found in a context that in many other details matches the situation or theme of the fate of Jesus. Further, we know the Psalms were well known to the author, and so forth.
Even true parallels may be of no great significance
It is the distinctive which is significant for identifying the particular, and not the broad areas in common with other Judaisms. (p. 3)
Sandmel's point here is that all the rabbinic literature, the gospels, the epistles, the pseudepigrapha, the Qumran writings, Philo and Josephus can be described as "post-Tanach Judaism". That is, they can all be expected to contain expressions derived from the Hebrew Bible. They all come from the same culture. Therefore we would expect many overlapping thoughts and expressions among them.
What would be surprising if some of it lacked any similarity to such Judaistic thoughts and works. So when we find similarities between later rabbinic literature and Paul's epistles we need to use caution before quickly assuming any significantly distinctive relationship.
That Scripture is as a source common to Philo and the rabbis is quite as reasonable a conclusion as that Philo drew the item from the rabbis, or the rabbis from Philo. These varieties of Judaism, then, are bound to harbor true parallels which are of no consequence. The connections between two or more of these Judaisms is not determine by inconsequential parallels. (pp. 3-4)
Sandmel illustrates the importance of the distinctiveness of parallels. If, for argument's sake, he finds the theology of Christianity paralleled in both the Dead Sea Scrolls and also in the later rabbinic literature, then he must conclude that there was nothing distinctive about Christian theology and he would be at a loss to explain why such a theology took a different direction from Judaism.
In another illustration Sandmel posits another scenario. Let's suppose there are 259 specific parallels between Paul's and rabbinic writings. Would this pile of data indicate that Paul and the rabbis are in close agreement? Of course not. It is quite conceivable that many of those parallels are actually expressions of diametrically opposing interpretations and thought.
Where the literature present us with acknowledged parallels, I am often more inclined to ascribe these to the common Jewish content of all these Jewish movements than to believe in advance that some item common to the scrolls and the gospels or to Paul implies that the gospels or Paul got that item from the scrolls. (pp. 5-6)
The danger of excerpts
The danger of studying parallels only in excerpts [becomes] clearer. (p. 7)
Sandmel tells us about the Jewish historian Graetz who once identified Jesus as an Essene. Graetz had taken his information about Essenes from Philo's That Every Good Man is Free. Unfortunately Graetz had a limited knowledge of Philo's writings overall. Had he been more familiar with a many more of Philo's works he would have begun to appreciate that Philo frequently writes allegorically. Like a good Platonist he is quite adept at creating allegorical myths to teach his ideals. (Compare Plato's myths of the Cave and of Atlantis.) For Philo, biblical figures can become abstract allegories and real communities can be created to represent abstract ideals.
For Philo, Abraham's father, Terah, was Socrates; Hagar and Sarah were not historical persons but allegories; Abraham represented "contemplation" as the way to God, and so on. Another community some scholars (e.g. Engberg-Pedersen) have argued is an allegorical fiction is the Therapeutae in Philo's On the Contemplative Life.
Hence, I find myself somewhat disinclined to take Philo's historical statements too seriously. (p. 8)
Lesson: beware taking isolated passages from a text and drawing conclusions from their apparent parallels in another. We don't want to think we're comparing Jesus to a real historical sect when the evidence, understood in context, does nothing more than demonstrate Jesus was depicted as living out what some perceived as an ideal life.
If Wolfson, who wrote a magnificent two-volume work on Philo, could be mistaken so often about parallels, it is not prudent for the mere amateur to rush into excerpts from Philo. (p. 8)
One more
Sandmel concludes with four major errors that spoil a prominent work by Strack and Billerbeck.
Rabbinic parallels to Luke's additions to Mark create the impression that Luke owed some debt to rabbinic literature — even though some of this literature is from fifth century Babylonia. (Remember the fallacy of the excluded middle.)
The listing of many Talmudic excerpts (decontextualized) of parallel passages to the gospels misleads those not expert in rabbinic literature that its "tone, texture and import" are comparable to the gospels. Mastery of Talmudic literature (and given our recent interest in Maurice Casey one may even add here the mastery of Aramaic) does not automatically give one a mastery of the nature of the gospels as literature.
Quantity is confused with quality. The piling up of parallel after parallel can create the impression that one is dealing with material carefully sifted to ensure a proper contextual match. That is not necessarily the case.
The Jesus bias leads to a tendentious seeking and manipulation of parallels. Few scholars are genuinely impartial when writing about Jesus. So parallels to the sayings of Jesus are piled up from the rabbinical literature only to demonstrate that however strong those parallels, Jesus can be construed to have said the same rabbinical idea in a much finer and better way. Jesus is quoted as instructing his followers not to hate their enemies as they had been taught by others. So parallels are sought to show that Judaism teaches hatred of enemies. Meanwhile Jesus' own words of hatred in Mathew 23 are conveniently overlooked. This fault is probably less prevalent among critical scholars today, but it nonetheless still persists among the more conservative of apologist scholars.
Now we know!
Now we know — or at least I hope to have encouraged a few to read Sandmel's article for themselves so they really can understand what "parallelomania" is really all about.
So next time we read a McGrath or a Hurtado or an Ehrman or a Casey or whoever dismissing an argument as facile parallelomania we can properly assess if they really do know what they are talking about — whether they really do know what is meant by parallelomania or if they really have taken care to understand the argument they criticize.
I don't think many of them do. I think "parallelomania" has too often become a cheap throwaway epithet meant to belittle an argument they find threatening to traditional understanding.
The following two tabs change content below.
Neil Godfrey
Neil is the author of this post. To read more about Neil, see our
About page.
Latest posts by Neil Godfrey (see all)
---
If you enjoyed this post, please consider donating to Vridar. Thanks!
---