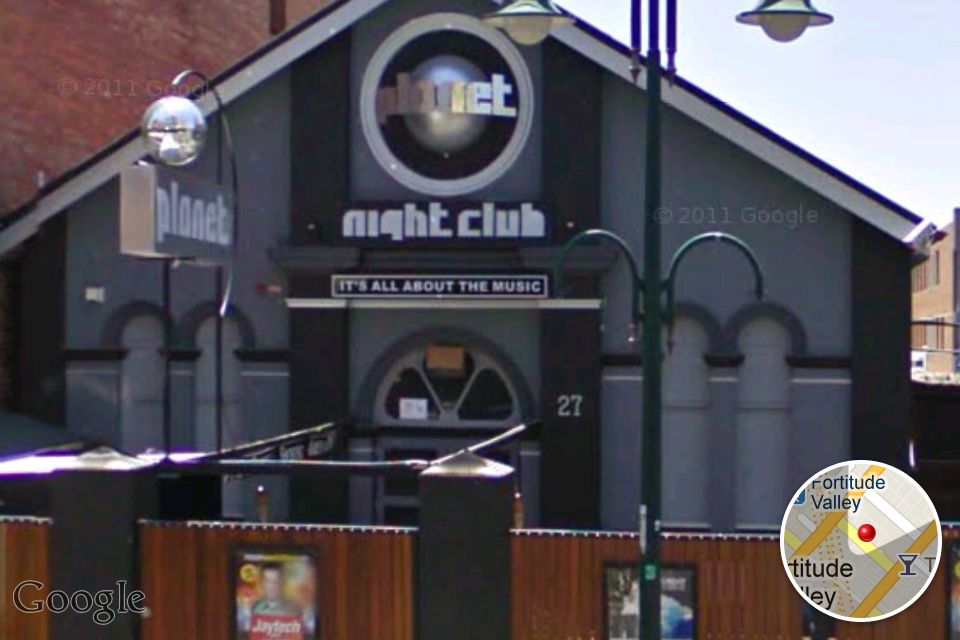 Classicist John Moles presents a case for the Gospels making creative use of the name of Jesus in order to drive home its unique status as the power that tends, cleanses, heals and saves. In the Gospel of Mark — the portion of his Histos article I am addressing in this post — this creative play on the name of Jesus culminates in the final crucifixion and resurrection scenes where the name emerges as a saving healing power of cosmic proportions.
John Moles is examining the common classical use of literary puns as found in early Christian literature. He draws our attention to the meaning of the name of Jesus itself (the name itself, not the person) and how this is played with for theological purposes by literary composers.
I have given my reasons for thinking of the Gospels as something akin to parabolic or metaphorical narratives. Jesus and the disciples, especially in the Gospel of Mark, can be read very easily as two-dimensional ciphers to dramatize theological lessons. (I am aware that much secular ancient literature was not strong on building three-dimensional characters but the Gospels, I believe, go beyond this.) So this article by John Moles has my mind racing across those earlier thoughts. What was in the minds of the evangelists? Was "Mark" imagining he was writing about a real person or was he creating a character to represent a theological name of powerful import to the faithful? Now this is not of itself a mythicist argument. (And John Moles himself is definitely not a mythicist.) The same question could well be raised of an author who was writing in response to a faith that in other ways was derived directly from a historical person, but for whom that historical person was lost and replaced by a "Christ of faith" idea. If any conclusions are to be drawn either way then they must be led by other evidence in addition to, or that otherwise embraces any argument in relation to, the literary one. So let's just focus on the nature of the literary qualities in relation to the name of Jesus in the Gospel of Mark as presented in his fascinating article.
In the following I will add my own comments in italics to my notes from Moles' article. My own notes will probably often veer from the single theme Moles adheres to in his article.
The name of Jesus is announced in the opening sentence:
1:1   Ἀρχὴ τοῦ εὐαγγελίου Ἰησου Χριστοῦ.
1:1   the beginning of the gospel of Jesus Christ
The name appears again three times before his first act of "healing" the man with the unclean spirit in the synagogue of Capernaum. Is there also significance that when Jesus is named it is as one who is "coming" and then "calling" others to follow?
1:9. And it came to pass in those days, that Jesus came from Nazareth of Galilee, and was baptized of John in Jordan.

1:14. Now after that John was put in prison, Jesus came into Galilee, preaching the gospel of the kingdom of God

1:17. And Jesus said unto them, Come ye after me, and I will make you to become fishers of men.
Moles writes of the first "healing" that it of
the man with 'an unclean spirit' (23), who hails Jesus as 'Jesus the Nazarene' (24) (remarkably and significantly, no introduction is needed), and is rebuked by the named Jesus (25). The 'unclean spirit' (26) departs and the people commend Jesus' new and authoritative teaching, including his authority over 'unclean spirits' (27). (my bold)
As pointed out in my previous post one of the puns on the name Jesus (to the Greek a name meaning Healer) are words related to "cleansing" (ἀκαθάρτῳ  / katharizo).
I would also think that the name of the setting, Capernaum, related to the word "comfort", is of poignant significance — especially so given that another one of the punning words expresses the idea of "tending". Capernaum may not be a Greek name but Mark does appear to have been at least bilingual with a knowledge of Aramaic (and Latin, too?) as well as Greek.
21And they went into Capernaum; and straightway on the sabbath day he entered into the synagogue, and taught.

22And they were astonished at his doctrine: for he taught them as one that had authority, and not as the scribes.

23And there was in their synagogue a man with an unclean ( ἀκαθάρτῳ ) spirit; and he cried out,

24Saying, Let us alone; what have we to do with thee, thou Jesus of Nazareth? art thou come to destroy us? I know thee who thou art, the Holy One of God.

25And Jesus rebuked him, saying, Hold thy peace, and come out of him.

26And when the unclean ( ἀκαθάρτῳ ) spirit had torn him, and cried with a loud voice, he came out of him.

27And they were all amazed, insomuch that they questioned among themselves, saying, What thing is this? what new doctrine is this? for with authority commandeth he even the unclean ( ἀκαθάρτῳ ) spirits, and they do obey him.
After this,
Several healings follow, one group of which is described in terms of 'tending' (34), while 'cleansing' is used of the man with a skin-disease (40, 41, 42, 44). The sequence already illustrates how healing often involves other areas, notably those of purity and impurity. In the subsequent healing of the paralytic (2.1– 12), Jesus is twice named (5, 8), though there is no (other) significant vocabulary.
So what does this mean to a student of classical literature?
Many Classicists nowadays, I think, would already feel that Mark's dramatic and emphatic foregrounding of Jesus' 'healing ministry' is underpinned by the very name of Jesus, which seems to be deployed both strategically (1.1, 9, 14, 17) and locally (1.24–5; 2.5, 8) in a telling way. The logic would be that the combination of Jesus' much-repeated name, which means 'healer', with the lexicon of 'tending' and 'cleanness' and 'uncleanness' effects 'punning by synonym', a process further helped by the intrinsic importance attached to names (both of exorcist and demon) in exorcisms, whether Jewish or pagan. Certainly, in Mark, as in the others, use of Jesus' name increases—sometimes dramatically—in healing contexts. By comparison with Classical texts (with which, as we have seen, Mark has some affinities), such punning would be quite elementary, naive even, by comparison with a text such as Pindar's Fourth Pythian, which puns in subtle and allusive ways on 'Jason' as 'healer'.
Illness and Sin go hand in glove in the New Testament, and Jesus' healing applies to sin as much as to the flesh. This is seen in Mark 2 that begins with the healing of the paralytic (the one lowered through the dug-out roof) after Jesus declared his sins forgiven. This scene is followed by Jesus eating with the sinners at the feast thrown by the newly called tax-collector disciple, Levi. In response to the religious critics Jesus called himself a healer:
They that are whole have no need of the healer ( ἰατρός ), but they that are sick (2:17)
John Moles additionally points to assonance and alliteration in the Greek here "reinforcing the link between [Jesus] and [healer]".
Jesus' next healing is in connection (twice) with "tending" (therapeuo) the man with the withered hand. Then there is the healing of the man with the "unclean" spirit (Legion — whose demons possess pigs and send them to their deaths). The name Jesus is used to bracket the main healing scene (5:6, 20) and appears at climactic moments before finally being announced to all as having done great things.
The next healing scenario involves the woman with the flow of blood for 12 years and the twelve year old girl raised from apparent death. The cluster of puns and their meaningful relationships is described by Moles:
In the healings of Jairus' daughter and the woman with the flow of blood (5.22–33), Jairus requests that his daughter 'be saved' (23), the woman has 'suffered many things by many healers' (26), the verb ἰάομαι and the name Jesus are juxtaposed (29–30), and there is emphasis on the woman's 'being saved' (28, 34) and being 'in sound health [ὑγιής, 34] from her scourge'. There is significant overlap between 'healing' and 'saving'. The juxtaposition of the verb ἰάομαι and the name Ἰησοῦς, proximity of cognate noun (ἰατρῶν), and proximity of alternative etymology ('saved') are telling. The punning on Ἰησοῦς and ἰάομαι is clear. The named (36) Jesus' then 'raises up' (41–42) Jairus' apparently dead daughter. Since both these episodes involve questions about 'cleanness' and 'uncleanness', and since Ἰησοῦς here appears, etymologically, both as 'saviour' ~ 'healer' and as 'healer' simplex, there is some sense, at least just below the surface, that the 'healing' done by Ἰησοῦς transcends, or sublates, the complex problematics of the Jewish purity laws. This sense becomes explicit when, in chapter , Jesus (unnamed) is arrestingly described as 'making all foods clean' (7.19).
There follow other healing episodes associating Jesus with "tending" "cleansing" or removing the "unclean", with "saving" in the healing sense, especially with the healing of Bartimaeus during which Jesus is named five times and in which the man's faith heals him. But there is no special punning vocabulary with every mention of Jesus in healing scenes.
All this, Moles concludes,
seemingly prepares for the next item (which, if so, illustrates Mark's unobtrusive literary skill).
Up till now Mark has often punned on the name Jesus (= 'healer' in Greek) and "healing/healer". "Saving" has been used regularly in the healing application, too, and once even when he raised Jairus' daughter from death:
Now on the cross scoffers shout (chapter 15):
30Save thyself, and come down from the cross.

31Likewise also the chief priests mocking said among themselves with the scribes, He saved others; himself he cannot save.
One recollects where near the beginning Jesus said:
They that are whole have no need of the healer ( ἰατρός ), but they that are sick (2:17)
So at this dramatic moment we have Jesus, Son of God, bearing the name meaning in Greek "The Healer" and in Hebrew "Yah (God) saves", alone and apparently cut off from God/Yah who does not save him even when he cries out.
Then Jesus cries out and onlookers think he is calling for Elijah — another pun, as Moles explains:
Elijah also raised people, in particular (like Jesus) one from the dead
Elijah had functioned as "an anticipatory paradigm" for Jesus by likewise being martyred as John the Baptist
Elijah, meaning Yah is God, is cognate with the name Jesus.
The cry for help, a line from Psalm 22, is spoken in Aramaic and the word for God here is "eloi" — another pun on Elijah (in Greek Elias) — so even his cry for help is interpreted as a cry for Elijah. (Mark also uses the Greek for God which also is punned against the name of Jesus.)
The effect of this intense and varied punning is to ratchet up the identity and theodicean problems of the crucifixion to the very highest pitch. Is 'Yahweh' 'God'? Does he 'help'? Does he 'save'? Can the crucified 'Jesus' bring/be the 'salvation' of 'Yahweh'?

But of course all these problematics are resolved by the wider Christian narrative. Practising Christians who use Mark already know, and new readers who read Mark to the end learn, that the horrible mockery is refuted by the resurrection . . . , when Jesus 'rose' (. . . ἠγέρθη), just as some of those he himself 'saved' in 'healing' 'rose' or 'were raised' by him . . . . , and in some cases from death or effective death. So Jesus' resurrection is the greatest 'healing' of all, the 'healing' of death itself. Mark's soteriology of the crucifixion is rammed home by a whole series of significant name plays.
I have sometimes wondered if at the Passion scenes "Mark" was also figuratively and literally reversing the sick-healer motif that was constructed in the Gospel up till this point.
Jesus is blinded (blindfolded),
and bound (unable to move all his limbs freely),
and spat upon (made unclean like a leper),
and dies — by "exiting" his spirit (along with the one that possessed him at baptism?) with a shout as the demons had once left their bodies.

Is he not here taking on all the sins, the diseases, of those he once healed and tended? And as Moles draws out, he also is figuratively identified with John the Baptist, or at least John the Baptist is found to be the one who announced — in deed as well as in word — the "coming one". (Theologically John surely is shown in so many ways to be the representative of the Law and the Prophets.)
As I covered in my previous post, Moles further sees stylistic functionality in Mark's "over-use" of the present tense. The healing power of Jesus is an ever-present phenomenon.
Given the way Mark has played with the name of Jesus the "healer" as the one who stands against all "the ills" of the world as they were understood and symbolized in the Gospel, Moles speaks of "Jesusology" rather than Mark's "Christology" — stressing he is using it in a nonpejorative sense.
Moles' discussion of the punning on the name of Jesus begins with the Gospel of Mark. That was the first gospel written. Others followed and built upon what Mark had started, sometimes taking it in different directions, including by means of variant puns As I have the opportunity I may discuss some of these in future posts, too, especially if I can see I would like to add a few reflections of my own into the mix.
Moles concludes his discussion of puns on the name Jesus in Mark as follows:
Although the Greek of Mark, himself apparently bilingual in Greek and Aramaic and perhaps even also Latin-speaking, is certainly rough enough, and is apparently sometimes technically distorted by imperfect efforts to render Aramaic into Greek and by the sometimes inappropriate incursions of Latinisms, its creativity qua Greek should also be recognised, and Mark's deployment and exploitation of the Ἰησοῦς-ἰάομαι pun (and of related puns) is an excellent example of this. There are marked felicities (as noted) in this Gospel's literary handling and disposition of this material, too.
The full import of Moles' thesis is best appreciated by viewing it across all the Gospels and Acts. The full article by John Moles is available here.
The following two tabs change content below.
Neil Godfrey
Neil is the author of this post. To read more about Neil, see our
About page.
Latest posts by Neil Godfrey (see all)
---
If you enjoyed this post, please consider donating to Vridar. Thanks!
---