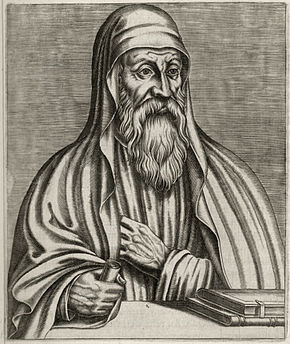 I don't mean "scholar" generically, but one scholar and his reviews in particular. The reason is, not to put too fine a point on it, that he blatantly misrepresents and suppresses what Doherty actually says. I even wonder if he bothers to read Doherty and merely skims, sees a few words that feed his prejudice, and sets to writing outright falsehoods.
I quote here what this reviewer has to say about Doherty's argument in relation to the evidence of Origen for our understanding of what Paul meant by "rulers of the age" crucifying Christ. (My own emphases throughout.)
And perhaps Neil's point over on his blog is correct, and I should indeed have pointed out what Doherty does with Origen. He finds evidence that Origen understood the "rulers of this age" as demonic forces. So? There are interpreters today who do the same, and just like Origen, do not understand this to be evidence against a historical Jesus.

I apologize for not mentioning this example of Doherty's willingness to engage in apologetics-style prooftexting, citing a church father whose understanding of Paul and of Jesus he actually thinks is wrong, because he believes that he can appeal to him as an authority to bolster his case.

What do others think? Do I really need to mention every single one of Doherty's claims in order to have demonstrated that he is engaging in apologetics for a predetermined view, rather than treating the evidence in scholarly, historical-critical manner?
How is it possible for any reviewer to write the above when Doherty's whole argument in relation to Doherty is not about Origen understanding the rulers of the age as demonic forces at all, but about his being the pioneer to lay the basis of the modern interpretation that Paul meant the demons were working through earthly princes?
Here is what Doherty writes about Origen and the early interpretations of Paul's meaning. Would a scholar ever be so careless with truth if he were addressing works of his scholarly peers?
Origen is another who interprets "rulers of this age" in 1 Corinthians 2:8 as referring to evil spirits. . . . He understands that the terminology he is discussing relates to the demon world, but he seems to want to make room for an alternate understanding which can encompass human figures . . . .

Thus, Origen is interpreting 1 Corinthians 2:6-8 in the context of the demon forces, humanity's "invisible enemies"; these heavenly powers are said to have introduced "false knowledge" into the minds of men and (human) princes of the earth. He then enumerates the "princes" who "in the holy scriptures" are said to be over individual nations, such as Persia and Greece and Tyre; these, he notes, "are not human beings, but certain (heavenly) powers."

He goes on to say that these very princes — the ones not to be seen as human beings — banded together to destroy the Lord and Savior. On the other hand, his quotation of Psalm 2:2, "the kings of the earth set themselves, and the rulers assembled together, against the Lord and his Christ," perhaps implies that they were earthly, although taken literally, this would hardly conform to the Gospel event, wich was far from involving the human princes of Persia, Greece or Tyre. Origen makes no attempt to resolve these vacillations and contradictions and concludes rather lamely that the snares of these princes were discovered when they crucified the Lord of glory, as stated by Paul in 1 Corinthians 2:6-8.

It would thus seem that Origen is trying to resolve or wed two contradictory outlooks, first being led to deal with Paul's words in the obvious context in which they belonged, but at the same time seeking to position the demons one step removed by presenting them as introducing the false 'wisdom of the world into earthly princes' minds.

We thus see Origen struggling to present the demons as working through the earthly princes of this world to crucify Christ. He never definitely states that this is what Paul means, and in fact he is hard pressed to draw even such an implication from Paul. But one thing is clear: Origen is acknowledging that Paul's phrase, "the rulers of the age," is a direct reference to the demons, not to earthly rulers. In this he must be correct, since such a view is not likely to have arisen post-Paul and post-Gospels if it did not in fact exist in Paul's time and mind. Nevertheless, Origen has taken it upon himself to try to explain that those demons crucified Christ by manipulating the earthly princes through their wiles of false wisdom. The other telling point to be made here is that Paul himself is oblivious to such a necessity. He never feels compelled to explain what Origen is bending over backwards to do: how did the demons effect their crucifixion of the Lord or glory if he was crucified on earth? Indeed, he shows no sign of any such difficulty, no sense of what should have been a natural question in his readers' minds: if the Roman governor Pontius Pilate condemned Jesus to the cross on the mount of Calvary at the instigation of the Jewish religious leaders, how could the demons be declared to be responsible? If Origen felt a compelling necessity to elucidate this problem, why didn't Paul? That necessity, of course, continues to this day, with scholarship generally following Origen's lead.

Before him, Tertullian had a different view of Paul's meaning. He challenged the gnostic Marcion . . . who evidently maintained that Paul's "rulers of the age" were the evil-spirit minions of the Creator god . . . . Tertullian countered — which would be in contradiction to Origen — that Paul's "princes of this world" were meant as nothing but earthly; the apostle had been referring to Herod and Pilate. Tertullian arrived at this conclusion because the Gospels made it clear that the demon forces whom Jesus challenged during his ministry knew who he was. Therefore, had they crucified him it would have been with full knowledge of his identity, whereas the earthly rulers could be said not to have recognized that Jesus of Nazareth was the Son of God. Such reasoning gave him Paul's meaning. 

It is very telling that Tertullian shows no signs of Origen's and the common modern-day explanation that Paul, while his phrase may have meant the demon spirits, saw them as working through earthly rulers. This would indicate that no such understanding of as that of Origen existed in Tertullian's day or prior to it, and thus Paul was unlikely to have had such a thing in mind. Nor can it be claimed that Paul had failed to offer such an explanation on the ground that it was understood by his readers already; if there was such a prevalent understanding it should have survived to be used by Tertullian. . . . .


But we can assume [Marcion] did not employ Origen's explanation that the demon worked through earthly princes to crucify Jesus. If he had, Tertullian would have dealt with the question on those grounds. (pp. 106-8 of Jesus Neither God Nor Man)

The following two tabs change content below.
Neil Godfrey
Neil is the author of this post. To read more about Neil, see our
About page.
Latest posts by Neil Godfrey (see all)
---
If you enjoyed this post, please consider donating to Vridar. Thanks!
---