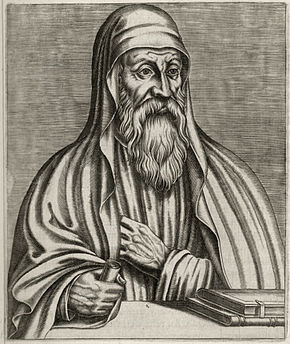 I don't mean "scholar" generically, but one scholar and his reviews in particular. The reason is, not to put too fine a point on it, that he blatantly misrepresents and suppresses what Doherty actually says. I even wonder if he bothers to read Doherty and merely skims, sees a few words that feed his prejudice, and sets to writing outright falsehoods.
I quote here what this reviewer has to say about Doherty's argument in relation to the evidence of Origen for our understanding of what Paul meant by "rulers of the age" crucifying Christ. (My own emphases throughout.)
And perhaps Neil's point over on his blog is correct, and I should indeed have pointed out what Doherty does with Origen. He finds evidence that Origen understood the "rulers of this age" as demonic forces. So? There are interpreters today who do the same, and just like Origen, do not understand this to be evidence against a historical Jesus.

I apologize for not mentioning this example of Doherty's willingness to engage in apologetics-style prooftexting, citing a church father whose understanding of Paul and of Jesus he actually thinks is wrong, because he believes that he can appeal to him as an authority to bolster his case.

What do others think? Do I really need to mention every single one of Doherty's claims in order to have demonstrated that he is engaging in apologetics for a predetermined view, rather than treating the evidence in scholarly, historical-critical manner?
How is it possible for any reviewer to write the above when Doherty's whole argument in relation to Doherty is not about Origen understanding the rulers of the age as demonic forces at all, but about his being the pioneer to lay the basis of the modern interpretation that Paul meant the demons were working through earthly princes?
Here is what Doherty writes about Origen and the early interpretations of Paul's meaning. Would a scholar ever be so careless with truth if he were addressing works of his scholarly peers? Continue reading "Why I don't trust a scholar's review of Doherty's book"