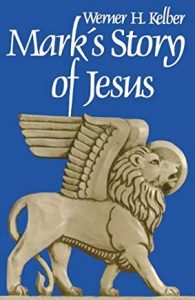 One of the most interesting and easiest-to-read studies of the Gospel of Mark I have ever read is Werner H. Kelber's Mark's Story of Jesus. In this book he shows readers that the apparent random crossings back and forth across the "Sea of Galilee" by Jesus are not so random after all, but are really ciphers for a very cogent theological message.
Sea voyages 1 and 2
Jesus begins his ministry in Capernaum in Galilee, and his first crossing of the "Sea of Galilee" is from that Jewish territory (after having taught his many parables to his Jewish audience in Mark 4, and which he said they would not understand anyway) across to the other side where Gentiles lived, "the region of Garasenes/Gadarenes/Gergesenes" — Mark 5:1.
With many similar parables Jesus spoke the word to them, as much as they could understand. He did not say anything to them without using a parable. But when he was alone with his own disciples, he explained everything. That day when evening came, he said to his disciples, "Let us go over to the other side." Leaving the crowd behind, they took him along, just as he was, in the boat. There were also other boats with him. . . . [Storm on the sea follows; Jesus commands the storm to be still.] . . .


They went across the lake to the region of the Gerasenes. When Jesus got out of the boat, a man with an impure spirit came from the tombs to meet him. (Mark 4:33 – 5:2)
Here Jesus cast out a "legion" of demons — "about 2000" of them — from a man possessed. Jesus ordered them all to enter instead a herd of swine and leap to their deaths like lemmings into the sea. Many commentators have remarked upon the associations of the details of this narrative with pigs and the tenth (Roman) legion, gentile occupation and possession, etc. Everything about the narrative is soaked in gentile symbolism.
Then Jesus returns across the same "Sea of Galilee" back to his Jewish territory, and there meets a ruler of a synagogue, Jairus, and raises his daughter from the dead. On his way to perform this miracle he cured another woman of her (Jewish) ritual "uncleanness", a perpetual flow of blood.
When Jesus had again crossed over by boat to the other side of the lake, a large crowd gathered around him while he was by the lake. Then one of the synagogue leaders, named Jairus, came, and when he saw Jesus, he fell at his feet. He pleaded earnestly with him, "My little daughter is dying. Please come and put your hands on her so that she will be healed and live."  (Mark 5:21-23)
Kelber's observation is, I think, striking (my emphasis):
We saw Jesus proceeding from what turned out to be the Jewish side of the lake. On his arrival at the Gentile side he performed the most massive exorcism ever — as if to cleanse the Gentile land altogether. Then we observed him returning to the Jewish side and performing his greatest miracle ever — the resurrection of Jairus's daughter. There is a logic to these crossings and to the events before and after them. It is not the logic of a break with the Jewish side and an unswerving pull toward the Gentiles. Rather it is a logic which embraces both sides of the lake. The Jewish and the Gentile land are sanctioned, as if both belonged to the Kingdom of God. (p. 33)
Sea voyage 3
The next (third) time Jesus gets into the boat is after his disciples had just returned from their first missionary expedition of healing, exorcising and preaching. But this time, instead of crossing to the other side, he attempts to take his disciples to a quiet place to rest just further along the coast. Multitudes of Jews, however, could see what he was doing and simply took themselves along the shore by foot to meet him when he beached at last.
So they went away by themselves in a boat to a solitary place. But many who saw them leaving recognized them and ran on foot from all the towns and got there ahead of them. (Mark 6:32-33)
It was here that Jesus performed the first of his famous mass-feeding miracles. He fed 5000 with just few loaves and fishes, and being eco-minded, had his disciples pick up 12 baskets of left-over scraps afterwards.
Sea voyage 4
Immediately Jesus made his disciples get into the boat and go on ahead of him to Bethsaida, while he dismissed the crowd. After leaving them, he went up on a mountainside to pray.

Later that night, the boat was in the middle of the lake, and he was alone on land. He saw the disciples straining at the oars, because the wind was against them. Shortly before dawn he went out to them, walking on the lake.  .  .  .  .  .


When they had crossed over, they landed at Gennesaret and anchored there. As soon as they got out of the boat, people recognized Jesus. They ran throughout that whole region and carried the sick on mats to wherever they heard he was. (Mark 6:45-55)
So after feeding the 5000 Jews Jesus began walking across the "Sea of Galilee", was picked up half way across by the disciples in their boat, and landed on the Gentile shore-side again.
And what did he do once on that side of the Sea? The same miracle over again. He performed several miracles, a healing and exorcism are narrated in detail but there were also many other miracles (as we read in the above passage) — just as he had performed many miracles earlier on the Jewish side of the lake. Whilst in this gentile region some Pharisees came up from Jerusalem and challenged him over the observance (or non-observance) of Jewish ceremonial laws such as hand-washing before meals. Mark 7 is clear that this is a distinctive Jewish custom, with the clear implication that such laws are no longer binding, thus breaking down rules that separate Jews and gentiles:
(By saying this, he declared that every kind of food is acceptable in God's eyes.) (Mark 7:19)
Attempts to interpret this historically is equivalent to disciple's failure to understand any of the teachings of Jesus: they are not about flesh and blood and this world, but about spirit and the kingdom of God.
Further, this time he met another crowd, again a very large one (4000), and again fed them miraculously with just a few loaves and fishes, and again picked up several baskets of food-scraps after it all.
Sea voyage 5
This fifth boat trip is, like the third, not a crossing but a coastal trip to move further along on the same side, but this time on the same side in Gentile territory.
And those who had eaten were about four thousand. And He sent them away.

And straightway He entered into a boat with His disciples and came into the region of Dalmanutha.

And the Pharisees came forth and began to question with Him, seeking from Him a sign from Heaven, testing Him. (Mark 8:9-11)
Having performed the miracle of mass feeding among the Gentiles some Pharisees come to Jesus to ask for a miraculous sign, apparently to confirm his right to seek to convert the Gentiles into his spiritual community.
Sea voyage 6
Finally Jesus gets into the boat again, but this time to return to the Jewish side of the "Sea of Galilee".
And He left them and, entering into the boat again, departed to the other side.

Now the disciples had forgotten to take bread, neither had they in the boat with them more than one loaf. (Mark 8:13-14)
The symbolism of returning with but one loaf of bread is not hard to grasp. Jews and Gentiles are one body. Jesus has visited both sides and worked miracles for each ethnic group alike.
Again Kelber's commentary is cogently persuasive:
Mark narrates in 4:35 – 8:21 the elementary story of the communal dimension of the Kingdom, divided into two ethnic halves yet in the end united as one. To accomplish this unification, Mark uses the symbols of the lake, which serves as a barrier between the two sides, the two storm scenes, which dramatize the difficulty concerning the Gentile conclusion; the territories on either side, which signify Jewish and Gentile identities, the loaf and the loaves, which indicate unity and the disciples' failure to understand it; the boat, which functions as a vehicle of unification; and six boat trips, which impose a comprehensive logic upon the whole section.
Unlike Kelber I referred above several times to the "Sea of Galilee". Kelber more correctly speaks of it as a lake. But Mark does use the word for "sea". Dennis MacDonald thinks this is a deliberate echo of the Sea Odysseus sails upon in his classical Homeric adventures. Another study by Roy Kotansky sees a Galilean sea voyage by Jesus being borrowed from the ancient concept of sailing to the "world's end", as did Heracles, at Gibraltar (see Jesus and Heracles). In Acts it is very clear that the greater Mediterranean sea is Paul's gateway to the Gentiles. But back to Kelber:
The boat trips, alternating between the two sides, and giving each side due blessing and respect, dramatize a unitive moment. What happens as a result of these voyages is that the lake loses its force as a barrier and is transformed into a symbol of unity, bridging the gulf between Jew and Gentile. There is only one loaf, not two and not many. . . . This is the fundamental religious significance of the boat trip section. . . . (p. 41-2)
There is much else in the Gospel of Mark that is clearly symbolic. In Matthew's gospel we read that the very setting of Galilee nicely fits the prophecy in Isaiah 9:1-2 that this area is the place destined for the light of Israel's gospel to be given to the gentiles.
It appears to be an unquestioned given among biblical scholars that Jesus really did wander Galilee and preached both sides of the Galilean waters. Is this wise? If the original point of this setting, and these sea-crossings, was to dramatize a theological message about the spiritual unity of Jews and Gentiles, then what room is left for these narratives to be seen as having any interest in biographical or historical record?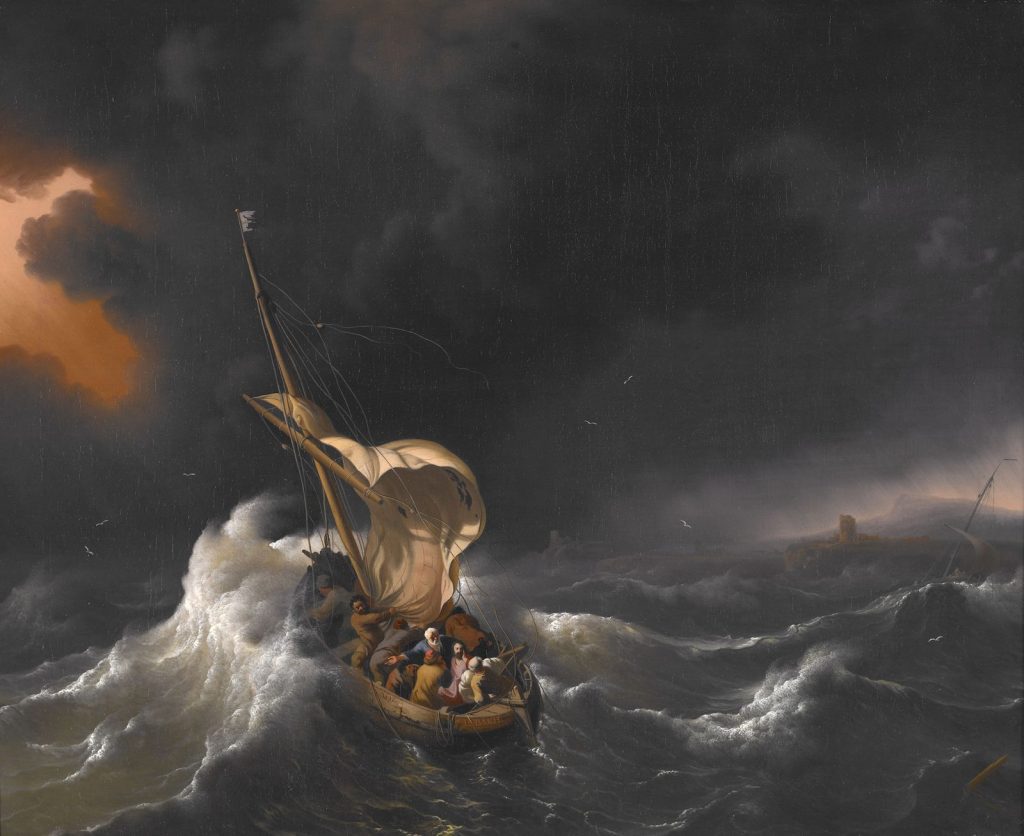 The following two tabs change content below.
Neil Godfrey
Neil is the author of this post. To read more about Neil, see our
About page.
Latest posts by Neil Godfrey (see all)
---
If you enjoyed this post, please consider donating to Vridar. Thanks!
---