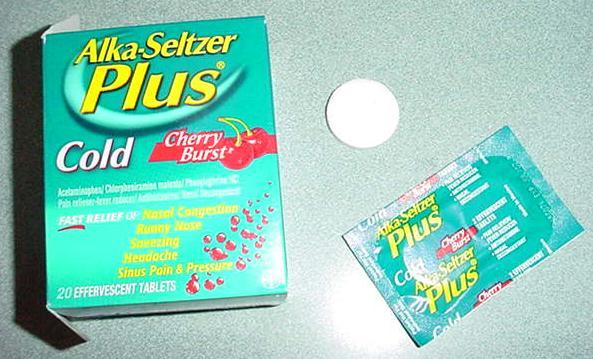 Earl Doherty has visited James McGrath's Matrix Restaurant and sampled for himself all 23 items offered on his Menu of Answers for Mythicists. Here is the first part of Earl's complete culinary report on his experience along with tips for other prospective diners.
Dr. Jim McGrath has kindly offered historicists who visit his Matrix restaurant a handy "Menu of Answers" to arguments and claims put forward by mythicists. With his white napkin of pre-washed orthodoxy draped securely over his forearm, waiter McGrath hands diners his menu and wishes them "bon appetit." The problem is, the entrées on this menu as often as not produce indigestion, since they have not been properly cooked with reason at fallacy-killing temperatures, seasoned with critical acumen or sautéed in clarity, and the accompanying beverage list offers only the cheaper vintages of biased brews. So I would like to offer a selection of antidotes, guaranteed to restore equilibrium to the digestive system and a measure of rationality to the world outside his establishment, since at the end of the day we all have to return to it.
Menu Entrée #1:
Jesus and Entrées at other Establishments
The management of the Matrix may complain that it is not an argument, in and of itself, to merely mention legendary or fictional figures like Hercules and Sherlock Holmes in the same breath as the legendary and fictional picture of Jesus in the Gospels, and it is certainly valid for them to maintain that such comparisons need to be argued in-depth.
On the other side of the coin, however, neither is it an argument, in and of itself, for historicists to wear their own comparison hat—a far more popular fashion statement on their side—and claim that there is as much evidence for Jesus as there is for, say, Julius Caesar (in fact, a bust of this historical worthy adorns one of the Matrix pages with that clear implication), while ignoring the vast differences in extent and quality between the two sets of evidence. Unlike Jesus, Caesar authored his own writings, he sired children, coins and sculptures bear his likeness, multiple historians (not religious devotees) wrote of him soon after, some immediately upon his death; and the subsequent history of Rome would be inexplicable without him having lived, whereas the picture of Christianity's development enjoys other explanations. Nor are there a vast number of subsequent Roman writers who, offering a history of their nation's past, fail to present Caesar as an identifiably historical individual.
Menu Entrée #2:
"Don't ignore the existence prior to the writing of the Gospels of the phenomenon that would in later times come to be referred to as 'Christianity.' Suggesting that the Gospels were composed after Paul's letters but that they were merely intended as fiction for entertainment is not going to work."
What mythicist is supposed to have ignored the prior state of the movement before the Gospels appeared? That's where some of the most persuasive evidence lies that the Gospel figure did not predate the Gospels (and the later stratum of Q). And the Gospels as fiction or allegory, whether for entertainment or educational/inspirational purposes, will in fact "work" as a feasible proposal when it is demonstrated that so much in them has been artificially constructed on the basis of scripture, that they bear more than a few marks of allegory and symbolism, and that nothing in them can be securely identified as "history remembered." Add to this the fact that the later evangelists do not treat Mark as history since they feel free to change anything they like at will. Nor can a source in oral tradition be claimed when none of the Gospel details show up as existing tradition in the earlier non-Gospel record.
Menu Entrée #3:
Galatians 1:19
The waiter's description of this Entrée is muddled. "Brother of Jesus" seems to be a reference to Galatians 1:19's "the brother of the Lord," the point seeming to be that ambiguous meaning can be eliminated through context. The problem with this dish, however, is that no side-order of context is included with it. Historicists have very little if anything to clarify the ambiguity of the phrase in the direction of their preferred 'sibling of Jesus', whereas mythicists have their own side orders: an almost exclusive majority of usages of 'brother' in the epistles as referring to a fellow believer, as well as a lack of identification of the alleged authors of the epistles of James and Jude as being brothers of Jesus. Of course, the Matrix and its sister establishments offer as a substitute a special seasoning called "begging the question." Since the Gospels identify James as Jesus' sibling, Paul in Galatians must be doing the same.
Menu Entrée #4:
"The quest for the historical Jesus and the criteria of authenticity do not presuppose the historicity of Jesus. They seek to demonstrate it in the only way possible."
Good luck getting any, let alone all, of the Matrix's patrons to agree that they truly do not presuppose the historicity of Jesus. Too many of them adopt quite a different stance: we believe Jesus existed, we've always believed it (and how could so many have been wrong for so long?), therefore the evidence in the record must point to that. Any ambiguity is a priori resolved; mythicism is automatically a crock. Besides, the entrée contradicts itself. If historicism's quest "seeks to demonstrate" the existence of Jesus, it has already made up its mind. And if that mind has already been made up, then it is no longer a quest entailing a lack of presupposition. So the conclusion exists before the quest to prove it. How likely, then, that the 'proof' sought and found will not be slanted and free of fallacy? Moreover, on what is that prior conclusion based if not on the proofs which the quest seeks? We all know the answer to that: faith and received wisdom; and we also know how reliable such things have always been in the history of ideas.
Anyone who would not presuppose the historicity of Jesus should be willing to give mythicism equal and unbiased consideration, rather than knee-jerk rejection and ridicule. At the very least, the Matrix would offer two balanced menus, somewhat as some culinary establishments have a separate vegetarian menu. Of course, a restaurant which regarded vegetarians as vagrant nut cases would be unlikely to let them in the door.
Menu Entrée #5:
"If you think that it is reasonable to expect the same evidence to be left behind by an itinerant exorcist and an emperor, you clearly have yet to begin giving this matter the serious thought it deserves."
If the historicist finds it reasonable to expect that any itinerant exorcist whose impact was so great that he could immediately upon his execution as a crucified criminal be turned into the heavenly Son of God, creator and sustainer of the universe and redeemer of humanity through his resurrection, could nevertheless leave virtually no contemporary evidence of his existence behind, no sign of interest in his earthly incarnated life to be found among his followers in the pre-Gospel record of Christian correspondence, a willingness among a host of Jews and Jewish converts to accept the blasphemy of turning a mere man into the very emanation of the God of Abraham, then such an historicist has clearly yet to begin giving the matter any thought at all.
Menu Entrée #6:
"If one disqualifies literature as a possible source of historical information, then one must treat Socrates, John the Baptist, Paul, and a great many other figures in the same way as Jesus."
Socrates, John the Baptist and Paul have indeed all been subjected to examination for authenticity, as have many other figures in world history. Nor does any mythicist automatically "disqualify" the Gospels as possible sources of information and support for the historicity of their main character. But the key word here is "possible." A survey of those Gospels and the early Christian record as a whole leads the unbiased investigator to judge that possibility as low, and to come to the conclusion that Jesus is very probably an entirely fictional character. In fact, that possibility is so low, with very little concrete evidence to back up Jesus as historical, that the burden of proof devolves on historicists, something they refuse to admit and deign to undertake except in the most superficial way. (Popular but half-baked side orders like Josephus and Tacitus are usually relied upon to give the entrées any flavor at all.)
In fact, the very lack of concrete evidence is illustrated by the entrées on the Matrix Menu. Their ingredients seem to be nothing but abstract principles having dubious applicability. Ambiguity can be resolved by context, but no actual context is presented as part of the recipe. Documents cannot automatically be disqualified, but no proof of qualification has been added to the pot. A prophet cannot be expected to leave behind better remains than an emperor, but where, even in the Gospels, are the historical remains of a man who was reputed to be no less than the divine Son of God descended from Heaven (something that ought to outrank an emperor)? Where is the actual meat and potatoes on this menu? Where's the beef? Historicism would die of malnutrition if it had to subsist on the diet offered by the Matrix.
More to follow. . . . .
The following two tabs change content below.
Neil Godfrey
Neil is the author of this post. To read more about Neil, see our
About page.
Latest posts by Neil Godfrey (see all)
---
If you enjoyed this post, please consider donating to Vridar. Thanks!
---