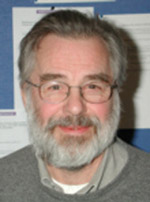 I am sure Maurice Casey will appreciate notification of a few oversights in his most recent book, Jesus: Evidence and Argument or Mythicist Myths. This post will alert him to a couple of minor errors in his treatment of Thomas L. Thompson's background and scholarly standing. A future post will look at Casey's criticisms of some of Thompson's publications, although we have already seen how Casey wrongly classified Thompson's recent publications as attempts to argue that there was no historical Jesus.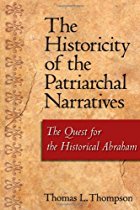 Thomas L. Thompson first came to notoriety with The Historicity of the Patriarchal Narratives arguing that the biblical patriarchs (Abraham, Isaac, Jacob) were not historical persons. This was first published by de Gruyter in Berlin in 1974. It was written in Tuebingen where Thompson was a student of Herbert Haag (Catholic) and Kurt Galling (Protestant). Controversial at the time this view is now probably mainstream. Even more controversial was his 1992 publication, The Early History of the Israelite People, which found no room for the united monarchy nor even Kings David and Solomon. The main work by Thompson that Casey addresses is The Messiah Myth, a work that Casey misinterprets as an attempt to argue there was no historical Jesus.
This post shows where Maurice Casey is seriously misguided in what he writes about Thompson the person.
Casey introduces Professor Thomas L. Thompson as one who "claims to be a 'scholar'" but whose competence and qualifications Casey considers "questionable" (p. 10).
Yes, Casey puts the word scholar in scare quotes. Further, Casey will grant nothing more than that Thompson "claims" to be a 'scholar'. In fact Thompson is a scholar of international repute who has made groundbreaking contributions to the study of the Old Testament as indicated above. His qualifications and professional associations can be found on his Wikipedia article.
An American or European scholar?
Here is the biographical description Casey offers:
Thomas L. Thompson was an American Catholic born in 1939 in Detroit. He was awarded a B.A. at Duquesne University, a Catholic university in Pittsburgh, USA, in 1962, and a Ph.D. at Temple University, Philadelphia, Pennsylvania, in 1976. After several appointments, mostly in the USA, including the post of associate professor at Marquette University, a Jesuit, Roman Catholic university in Milwaukee, Wisconsin (1989-93), he was Professor of Theology at the University of Copenhagen from 1993-2009.
Casey focuses his readers' attention on Thompson's Roman Catholic, Jesuit and American associations. There is only one hint of Thompson's status as a European scholar — a significant oversight given Casey's patent loathing for most things American. Casey quotes his PhD student Stephanie Fisher's comparison of "decent European scholars" with "second-rate semi-learned American 'scholars' (sic)" with approval – p.43.
The fact that Thompson is also a Dane and has lived and worked in Denmark since 1993 where as Professor of Old Testament he was the only Catholic in the Theology faculty is overlooked entirely. Thompson in fact spent eight months at Temple University in Philadelphia and has done his graduate studies in Europe: in Oxford and Tuebingen from 1962-1971 and as a research scholar in Tuebingen from 1969-1977.