Peter Kirby has revamped his Christian Origins website so that it consists of updated headers of Biblioblog posts. He includes a special biblioblog search engine covering these blogs and various online discussion archives. And more. . . .
Brilliant! Thanks, Peter!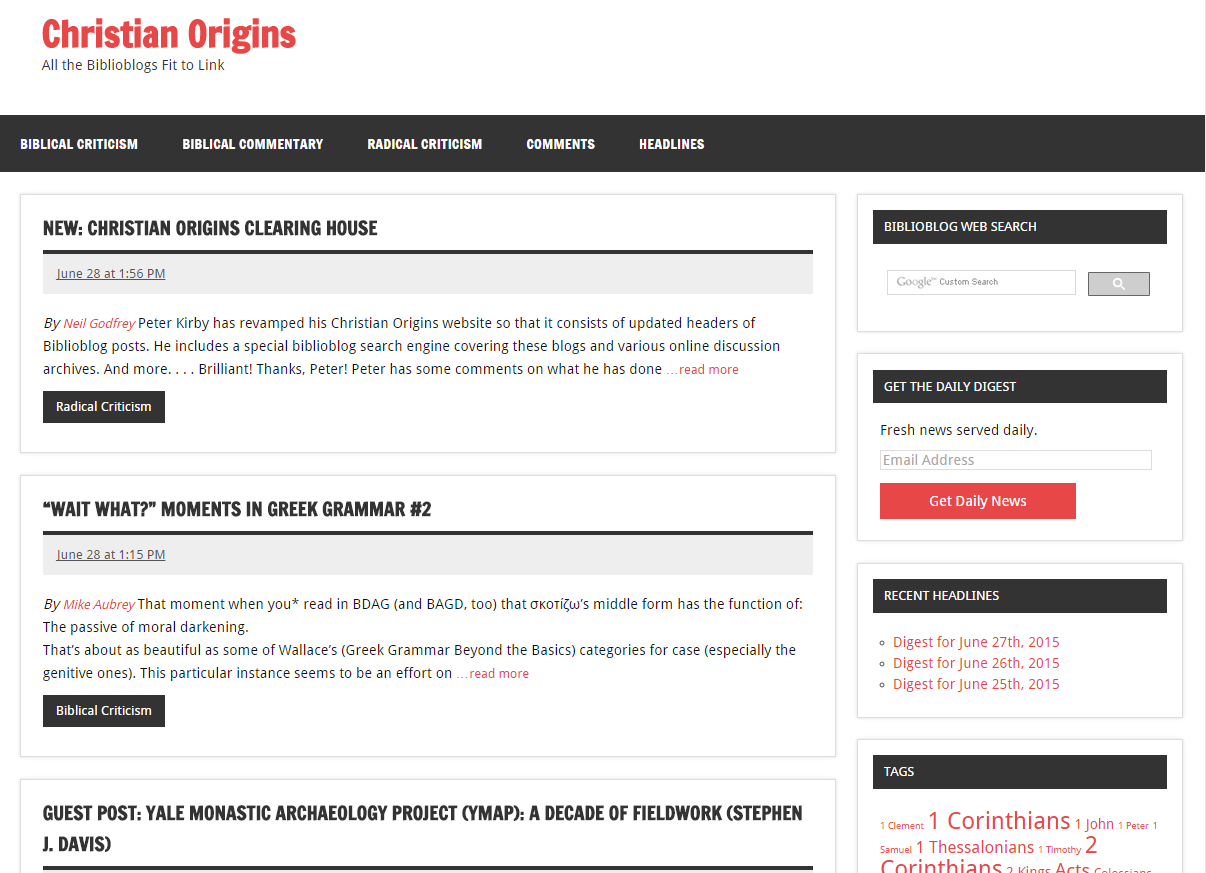 Peter has some comments on what he has done on the earlywritings forum.