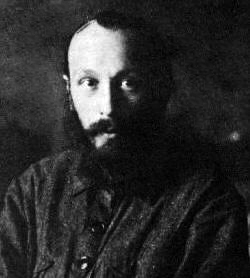 Though most scholars of the gospels appear to regard the gospels as a form of ancient biographies of Jesus, there are a number who continue to doubt that "biography" really does describe their genre. One of these is Michael E. Vines, Associate Professor of Religious Studies at Lees-McRae College, North Carolina, who wrote The Problem of Markan Genre: The Gospel of Mark and the Jewish Novel.
In order to know how to interpret and understand a literary work it is important to understand its genre and the conventions associated with that genre. A work will expect to be read in a certain way according to its genre, whether it is a biography, history, historical novel, romance novel, epic, tragedy, satire, etc.
I outline here in gossamer-thin dot points some of Vines' reasons for reading the Gospel of Mark as a Jewish novel rather than as another ancient biography. Much of Vines' book is a discussion of the Russian literary theorist Mikhail Bakhtin's analysis of what constitutes a literary genre. That is (for me at least) a fascinating study that I would love to explore in greater depth and one that I will probably post on in future discussions of Gospel (especially the Gospel of Mark's) genre. So what follows cannot possibly be a communication of a full grasp of Vines' understanding of the genre of the Gospel of Mark. But I will try to present salient points without denying some justice to both Vines' and Bakhtin's analysis.
I have only now completed reading Vines' book so I have not yet had time to digest it and compare its propositions with alternative perspectives. So what I give here is Vines "in the raw". I expect in a relatively short time I will see some details slightly differently.