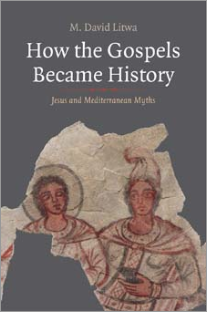 Continuing a discussion of M. David Litwa's How the Gospels Became History: Jesus and Mediterranean Myths. . . .  All Litwa review posts are archived here.
This post covers chapters 7 and 8, "Magi and the Star" and "Child in Danger, Child of Wonder". Even though I often disagree with Litwa's interpretations and conclusions I do find the information he presents and questions raised to be very interesting and informative.
Litwa's theme is that even though the authors of the canonical gospels composed narratives that to moderns are clearly mythical, by ancient standards of historiography such "mythical" episodes were part and parcel of "what happened". Similar fabulous happenings are found in serious works by ancient historians, Litwa claims. Such types of events belonged to the "thought world" of that broad culture throughout the Mediterranean and Levant.
[I agree: ancient historical works do contain "mythical" elements but I have certain reservations about authorial intent and gullibility since, in my reading, they generally found ways to distance themselves from any suggestion that they were committed to the veracity of those sorts of stories.]
Ancient authors meant for readers to understand them as part of history, not myth, Litwa insists: the stories were indeed fabricated but their presentation was in the form of historical narrative. Ancient readers would have accepted them as historical — which is exactly what the authors intended.
So in the case of the virgin birth, Litwa points out that ancient Persians, in their Zoroastrian beliefs, had a similar myth about a future saviour figure. The Magi are Persian figures, so it is interesting that in Matthew we find a story of a virgin birth of a saviour with magi present. No, Litwa is not saying one story directly derived from the other and he notes significant differences between them. That is Litwa's point, recall. These sorts of stories were part of the cultural backdrop in the world that produced our gospels.
Litwa refers to Mary Boyce's study and for interest's sake I will copy a relevant section from one of her books:
The original legend appears to have been that eventually, at the end of "limited time", a son will be born of the seed of the prophet, which is preserved miraculously in a lake (named in the Avesta Lake Kąsaoya), where it is watched over by 99,999 fravašis of the just. When Frašō.kǝrǝti is near, a virgin will bathe in this lake and become with child by the prophet, giving birth to a son, Astvat.ǝrǝti, "he who embodies righteousness". Astvat.ǝrǝti will be the Saošyant, the Saviour who will bring about Frašō.kǝrǝti, smiting "daēvas and men"; and his name derives from Zoroaster's words in Y. 43.16: astvat ašǝm hyāt "may righteousness be embodied". The legend of this great Messianic figure, the cosmic saviour, appears to stem from Zoroaster's teaching about the one "greater than good" to come after him (Y. 43-3)21, upon which there worked the profound Iranian respect for lineage, so that the future Saviour had necessarily to be of the prophet's own blood. This had the consequence that, despite the story of the Saošyant's miraculous conception, there was no divinisation of him, and no betrayal therefore of Zoroaster's teachings about the part which humanity has to play in the salvation of the world. The Saviour will be a man, born of human parents. "Zoroastrianism … attributes to man a distinguished part in the great cosmic struggle. It is above all a soteriological part, because it is man who has to win the battle and eliminate evil".

(Boyce, 282)
Magi and births of future kings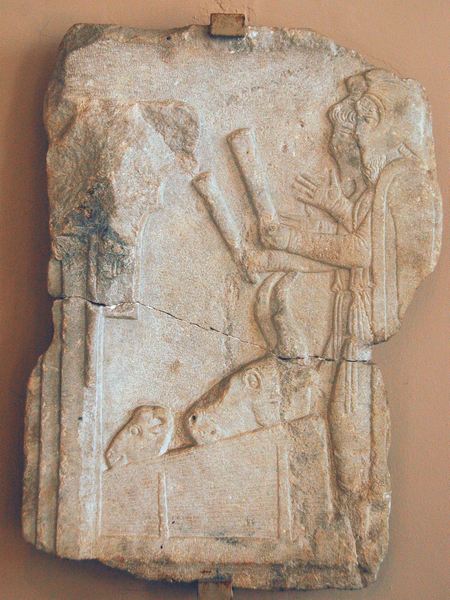 The Greek historian Herodotus tells a tale of Magi interpreting a dream to mean a future king has been born:
Astyages had a daughter called Mandane, and he dreamed one night that she made water in such enormous quantities that it filled his city and swamped the whole of Asia. He told his dream to the Magi, whose business it was to interpret such things, and was much alarmed by what they said it meant. Consequently when Mandane was old enough to marry, he did not give her to some Mede of suitable rank, but was induced by his fear of the dream's significance to marry her to a Persian named Cambyses, a man he knew to be of good family and quiet habits – though he considered him much below a Mede even of middle rank. 

Before Mandane and Cambyses had been married a year, Astyages had another dream. This time it was that a vine grew from his daughter's private parts and spread over Asia. As before, he told the interpreters about this dream, and then sent for his daughter, who was now pregnant. When she arrived, he kept her under strict watch, intending to make away with her child; for the fact was that the Magi had interpreted the dream to mean that his daughter's son would usurp his throne.

(Herodotus, 1.108)
With this second dream the king is fearful enough to order the murder of the infant. The infant survives, however, and when the king learns his order has been defied he brings the magi in again for consultation. The king accordingly slew the innocent child of the servant who had disobeyed him.
Litwa identifies similar structures in the accounts of Herodotus and the Gospel of Mattew concerning
magi who inform a king that a child is born who will replace him,
the king ordering the child to be killed,
the child "miraculously" escaping,
and the king subsequently killing an innocent.
What interests Litwa, though, is that both "accounts are presented as historiography" (p. 107). Herod was known to be cruel, so even though there is no evidence that he did order the massacre of infants in Bethlehem, the tale in Matthew's gospel "sounded enough like historiography to be accepted as true" (p. 107)
That sounds reasonable enough on its own, but what are we to make of the fact that Pilate was also known for his cruelty but all the evangelists, Matthew included, present him — most UNhistorically — as benign and soft when he meets Jesus and is cowered by the Jewish priests and mob into doing their will against his own will? Yet that story has also been accepted as true: despite what was known of Pilate's character, it also "sounded enough like historiography".
Litwa addresses other ancient tales involving magi (Plutarch, Quintus Curtius, in relation to Alexander the Great), informing us that those tales, too, are implausible to moderns (no persons can predict the future of an individual from dreams), so if the story of the magi in the Gospel of Matthew is likewise implausible, no matter, since that's what the historical narratives of ancient historians looked like. There certainly are many accounts of dream interpretation in various historical works but they are "add-ons" and the overall narratives of historians are not one series of miraculous events after another, as we find in the gospels.
Magical guiding stars
Litwa finds ancient stories of guiding stars to be more useful explanations for the star of Bethlehem that led the magi to Jesus than the various extant attempts to identify astronomical observations of that period. Again, Litwa is not arguing for direct "mimesis" but a more general influence of stories and concepts that were "in the air" throughout the Mediterranean cultural world.
We read of ancient sources that speak of magi interpreting dreams of astral bodies in ways that spoke of rulership; of the historian Pompeius Trogus writing of an unusual star appearing at the birth of Mithridates, the king of Pontus who would challenge Rome, and again at his ascension to the throne. What I found of most interest in Litwa's discussion is not his thoughts on "long-haired stars" or comets but his references to stars that were said to point to very specific places on earth — as per the star being said to stand over the house where the infant Jesus was to be found.
A sword-shaped star hung over Jerusalem just prior to its fall to the Romans (Josephus)
The Torch of Timoleon, a fiery "star" that led the fleet the Corinthian general Timoleon before falling down to mark the exact part of Italy to be beached (Plutarch)
(Source-author links are to the relevant passages describing the events.)
Many ancient people believed in omens and yes, they found their way into "history" books. Omens were even more integral to mythical stories and other forms of fiction. That point raises questions about the strength of Litwa's attempt to explain why the gospels were believed to be historical by certain readers but not all.
Chapter 8
Jesus is part of a crowd of famous infants in danger
Continue reading "Review, parts 7 and 8. Litwa on Birth and Childhood Stories of Jesus – Widespread Cultural Tropes Recycled as "History""