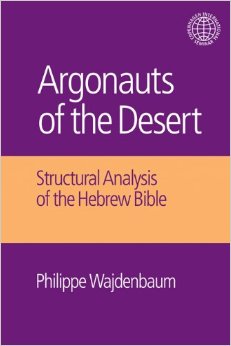 The first to murder a relative
The Greek poet Pindar informs us that Ixion was the first murderer, and a murderer of his kin:
He was the hero who, not without guile, was the first to stain mortal men with kindred blood (Pythian Ode 2:20)
Ixion did not kill his brother but in better-known versions of the myth he slew his father-in-law. (He had refused to pay him the dowry for marrying his daughter Dia.)
Destined to wander
In Genesis Cain relates the punishment that is in store for him:
Today you are driving me from the land, and I will be hidden from your presence; I will be a restless wanderer on the earth, and whoever finds me will kill me. (Gen 4:14)
One may compare what Plato wrote in Laws:
But if he fly and will not stand his trial, let him fly for ever; or, if he set foot anywhere on any part of the murdered man's country, let any relation of the deceased, or any other citizen who may first happen to meet with him, kill him with impunity . . . (Laws 871 d)
One detail not mentioned by Wajdenbaum (not that I recall) I found of interest is a reason Plato give for the need for the murderer to go into exile. Recall that in Genesis we read that Abel's blood cries out from below the ground:
The Lord said, ". . . Listen! Your brother's blood cries out to me from the ground. Now you are under a curse and driven from the ground, which opened its mouth to receive your brother's blood from your hand. When you work the ground, it will no longer yield its crops for you. You will be a restless wanderer on the earth." (Gen 4:10-12)
The idea of the murdered victim's blood crying out is not far from the tale that Plato tells:
But let him not forget also a tale of olden time, which is to this effect: – He who has suffered a violent end, when newly dead, if he has had the soul of a freeman in life, is angry with the author of his death; and being himself full of fear and panic by reason of his violent end, when he sees his murderer walking about in his own accustomed haunts, he is stricken with terror and becomes disordered, and this disorder of his, aided by the guilty recollection of the other, is communicated by him with overwhelming force to the murderer and his deeds. Wherefore also the murderer must go out of the way of his victim . . . (Laws 864-865)
The time of exile in Plato's Laws varies according to the circumstances of the crime.
None will harm him
My resources are limited and I have not been able to find confirmation of Wajdenbaum's suggestion that one of Ixion's descendants was a hero named Caineus (Kaineus, Caeneus). Caineus, a name reminding us of Cain in this context, of course, though the descendant of the first murderer was not an unlawful killer himself. But he did experience the hatred of his enemies, the Centaurs, who tried repeatedly to kill him with weapons but through some form of divine grace those weapons proved ineffective. (This particular observation is my own quirky contribution, not Wajdenbaum's.) The scene, told in Roman times by the poet Ovid, is of Caeneus in battle with the centaurs.
'Meanwhile Caeneus had consigned five men to death . . .  Then Latreus, huge of limb and body . . . came flying forward. He was in the prime of life, midway between youth and old age, with the strength of a young man . . . and arrogantly poured out strings of taunts into the empty air. . . . . As he was hurl­ing such abuse, Caeneus flung his spear and, striking the centaur just where horse and man were joined . . . Latreus, mad with pain, struck the unprotected face of [Caeneus] with his lance, but the weapon bounded back, just like hail from a roof top, or pebbles from a hollow drum. Then he came up close, and strove to thrust his sword into Caeneus' side, but the other's body was so hard that there was no place where the sword could enter. "All the same, you will not escape!" cried Latreus. "The edge of my sword will slay you, since the point is blunt! " and, turning his blade sideways, he reached round Caeneus' thighs, with his long right arm. The blow resounded as if marble had been struck and the sword blade shivered into pieces on that hardened skin. (Ovid, Metamorphosis XII, 472ff — The Centaurs did eventually put an end to Caeneus by burying him beneath piles of uprooted trees.)
Finds a place to rest and rule
But there is another Greek myth that appears as a digression in the work of the historian Thucydides. We read here of one who murdered his mother and was divinely ordered to wander a fugitive, with land being polluted in a way that prevented him from settling until he he reached a time and place where he could finally put down roots and rule his own place.
There is a story about them and Alcmaeon, the son of Amphiaraus. During his wanderings after the murder of his mother the oracle of Apollo is said to have told him to live in this place. The words of the oracle were that he could find no release from the tenors that haunted him until he could discover a place to settle in which, at the time when he killed his mother, the sun had never seen and was not in existence as land, all the rest of the earth was polluted for him Alcmaeon, as the story goes, was at a loss what to do, but in the end he observed this alluvial deposit of the river Achelous, and came to the conclusion that sufficient land might have formed there to support life since the time that he killed his mother (he had already been a wanderer for some time.) So he settled in the district near Oeniadae, became the ruler of those parts, and from the name of his son, Acarnan, gave the name to the whole country. This is the story told to us of Alcmaeon. (Thucydides, Peloponnesian War, II, 102)
Cain, too, finally found a place to rest and rule:
Then Cain went away from the presence of the Lord, and settled in the land of Nod, east of Eden. Cain knew his wife, and she conceived and bore Enoch; and he built a city, and named it Enoch after his son Enoch. (Gen 4:17)
As told by Steven Fry
IXION . . .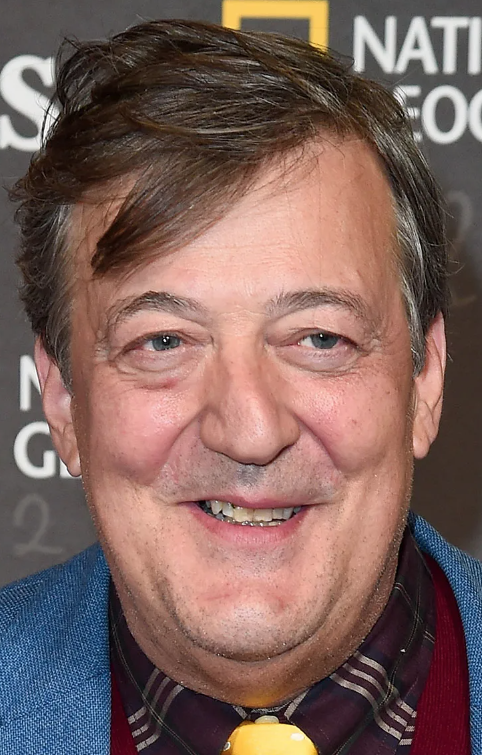 His first crime was one of simple greed. We are familiar with the idea of dowries, the practice of families of prospective brides paying to have their daughters taken off their hands. In the very earliest days things were done the other way around: prospective husbands paid the bride's family for the right to marry their daughter. Ixion wed the beautiful DIA but refused to pay her father, King DEIONEUS of Phocis, the agreed bride-price. In retaliation the affronted Deioneus sent a raiding party to take a herd of Ixion's best horses. Hiding his vexation beneath a wide smile Ixion invited Deioneus to dinner at his palace in Larissa. When he arrived Ixion pushed him into a fiery pit. This flagrant breach of the rules of hospitality was trumped by the even grosser sin of blood killing. The slaying of a family member was considered a taboo of the most heinous kind. With this action Ixion had committed one of the first blood murders; unless he was cleansed of his transgression, the Furies would pursue him until he went mad. (Mythos, p. 256f)
CAENEUS . . .
. . . . the sad end of a Lapith called Caeneus. He had been born a woman, Caenis. She was spotted one day by Poseidon who liked what he saw and took it. Entirely delighted by the experience, the grateful god offered Caenis any wish. She had taken no pleasure at all in the violation and asked that she might be turned into a man and thus avoid any indignity of that kind in the future. Poseidon, perhaps abashed, not only granted this wish but also bestowed invulnerable skin upon her – now him. Caeneus was present at the wedding of Pirithous and Hippodamia and fought the centaurs alongside Pirithous and Theseus. One of the centaurs, Latreus, mocked him for having once been a woman. Caeneus struck Latreus but was himself, due to his invulnerability, unharmed by a furious volley of counterstrikes. The other centaurs, discovering that their arrows and spears were bouncing off Caeneus's impenetrable hide, resorted to heaping stones over him and hammering him into the ground with pine trees until he died by suffocation in the earth. (Heroes p. 396f)
---
Fry, Stephen. Heroes. Michael Joseph, 2018.
Fry, Stephen. Mythos: The Greek Myths Retold. London: Penguin, 2017.
Wajdenbaum, Philippe. Argonauts of the Desert: Structural Analysis of the Hebrew Bible. London ; Oakville: Equinox, 2011.
---