Later this year will see the third and final stage of an archaeological excavation on the site of an Iron Age temple only 7 kilometres outside Jerusalem. The site is Tel Moza, and the Temple was functional from the tenth to the sixth centuries BCE (that is, the 900s to the 500s). (After this coming session it is expected to extend digs in areas surrounding the temple.)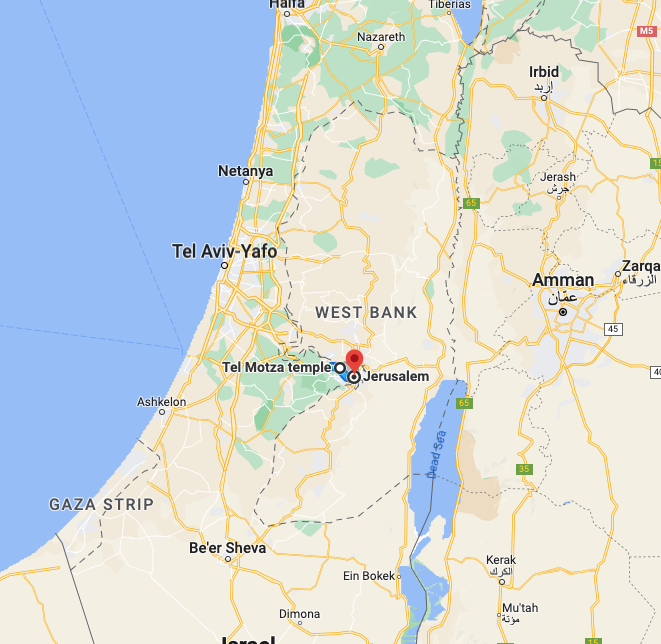 On the project website, telmoza.org, we read:
The finds indicate that Moẓa was settled continuously during the Iron Age II (10th to 6th centuries BCE) and the site was labaled [sic] "a royal granary specializing in grain storage, which supplied its products first and foremost to Jerusalem" (Greenhut and De Groot 2009: 223) due to the dozens of silos and two storage buildings found in it.
Here is a slide adapted from one shown by the archaeologist Oded Lipschits at this morning's presentation at Southampton. It illustrates the silos in the region at the time the first small temple was constructed there. Silos were all capped by clay cones.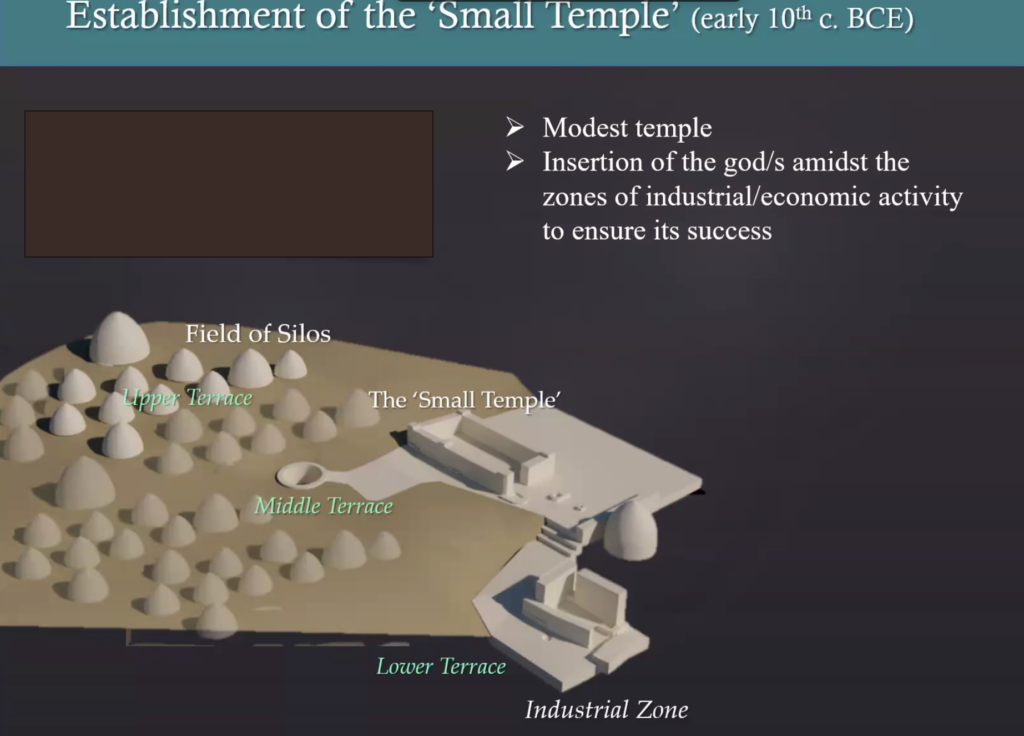 But in the early ninth century a large temple was built: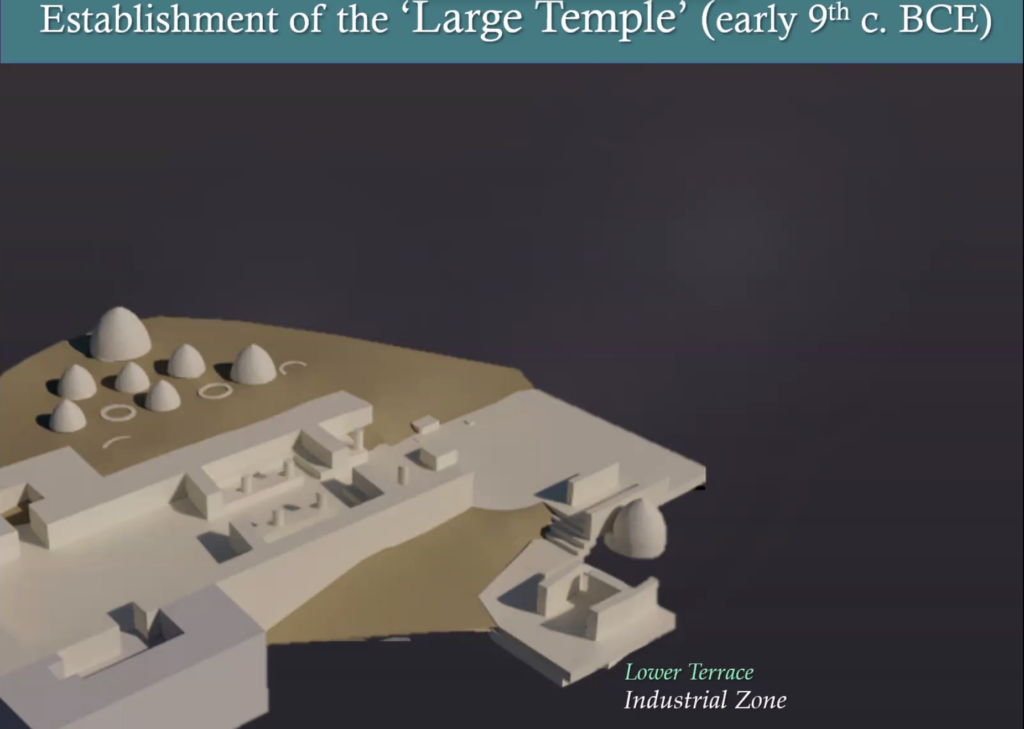 If that design looks familiar it is because it is the same structure as other temples of the time in Syria and Phoenicia and matches closely the biblical description of Solomon's temple: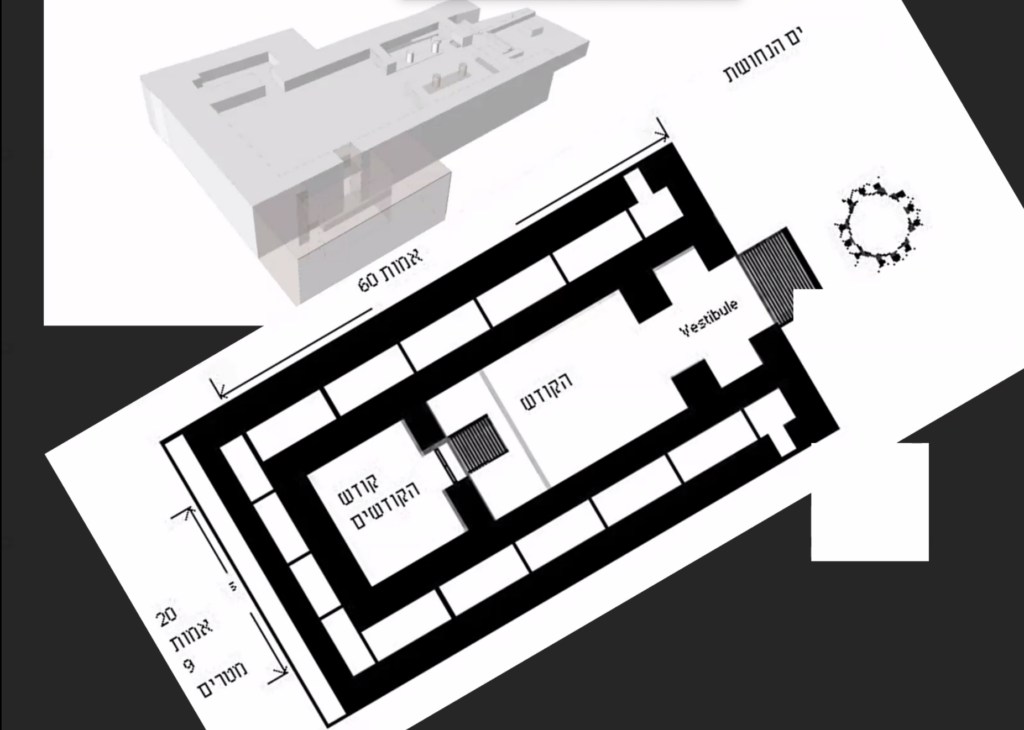 It was not a temple to Yahweh. Again from the telmoza.org site, some of the cult objects: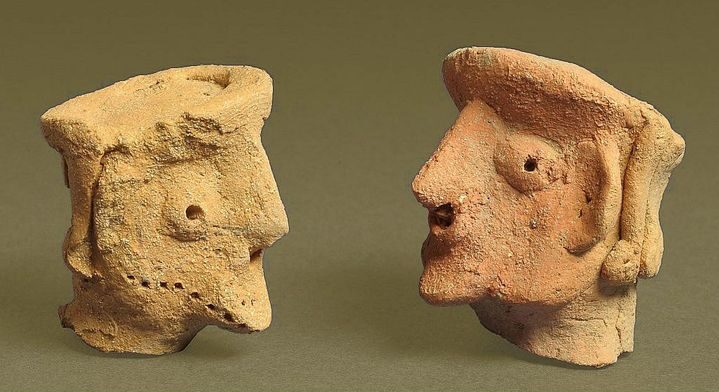 Lion statues were common in temples. The outline of a lion carving can be seen in the Moza artefact in the top right where it has been highlighted with a sketch outline (slides from Oded Lipschits' presentation):

The evidence turned up so far on the temple site indicates that every thirty or so years there was a new extension or adjustment to the temple structure leading archaeologists to conclude that it was a well-established cult centre throughout those centuries. We don't know if this temple should be seen as representative of other villages at the time. Did each community have its temple? The region around Tel Moza is thought to have supported about 250 families — the same size region as was around Jerusalem. Was the temple a site for daily visits or was it a site for annual pilgrimages? The answers to such questions are unknown.