Last month a National Church Life Survey found that only 49% of Australians believe that "Jesus was a real person who actually lived". From NCLS Research: Is Jesus Real to Australians?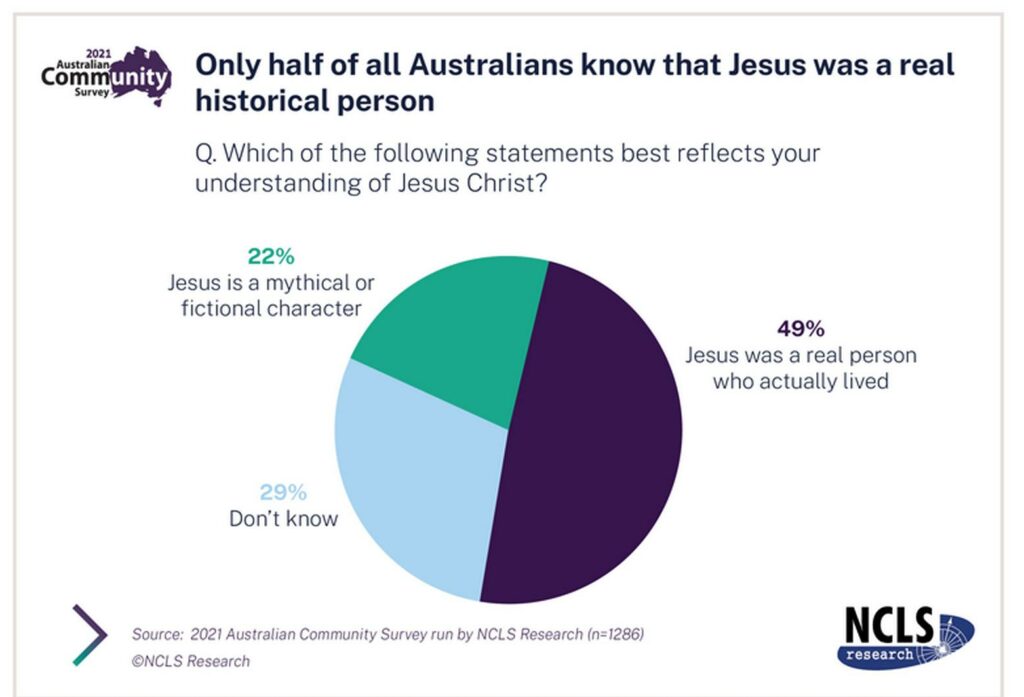 That finding (although the sample size surveyed was small — 1286) was too depressing for one somewhat prominent Christian scholar in Australia who dashed off in time for Christmas the following response: Most Australians may doubt that Jesus existed, but historians don't
A new survey has found that less than half of all Australians believe Jesus was a real historical person. This is bad news for Christianity, especially at Christmas, but it is also bad news for historical literacy.

. . . .

This is, obviously, terrible news for Christianity in Australia. One of the unique selling points of the Christian faith — in the minds of believers — is that it centres on real events that occurred in time and space. Christianity is not based on someone's solitary dream or private vision. It isn't merely a divine dictation in a holy book that has to be believed with blind faith. Jesus was a real person, "crucified under Pontius Pilate", the fifth governor of Judea, as the Apostles' Creed puts it. It seems many Australians really don't agree.

But, frankly, this new survey is also bad news for historical literacy. This reported majority view is not shared by the overwhelming consensus of university historians specialising in the Roman and Jewish worlds of the first century. If Jesus is a "mythical or fictional character", that news has not yet reached the standard compendiums of secular historical scholarship.

Take the famous single-volume Oxford Classical Dictionary. Every classicist has it on their bookshelf. It summarises scholarship on all things Greek and Roman in just over 1,700 pages. There is a multiple page entry on the origins of Christianity that begins with an assessment of what may be reliably known about Jesus of Nazareth. Readers will discover that no doubts at all are raised about the basic facts of Jesus's life and death.

(John Dickson, 21st Dec 2021. Bolded highlighting is mine in all quotations. Link to OCD is original to John Dickson's article.)
That sounds overwhelming, right? Who can be left to doubt? Who dares to step out of line from what is found in "the famous single-volume" toolkit of "every classicist"?
Let's follow John Dickson's advice and actually "take" that 4th edition of the OCD and read it for ourselves. Here is the relevant section of the article of which he speaks. All punctuation except for the bolded highlighting is original to the text quoted:
Christianity Christianity began as a Jewish sect and evolved at a time when both Jews and Christians were affected by later Hellenism (see HELLENISM, HELLENIZATION). Following the conquests of Alexander the Great, some Jews found Hellenistic culture congenial, while others adhered to traditional and exclusive religious values. When Judaea came under direct Roman control soon after the death of Herod the Great in 4 BC, cultural and religious controversies were further exacerbated by the ineptitude of some Roman governors. Jesus therefore, and his followers, lived in a divided province.

The 'historical Jesus' is known through the four Gospels, which are as sources problematic. Written not in Aramaic but in Greek, the four 'Lives' of Jesus were written some time after his death (and, in the view of his followers, resurrection) and represent the divergent preoccupations and agendas of their authors. The Gospels of Mark, Matthew and Luke (to give their probable chronological order) differ from John in such matters as the geographical scope of Jesus' ministry, which John expands from Galilee to include Judaea and Samaria as well; John also is more influenced by Greek philosophical thought. Through them, we can see Jesus as a rabbi and teacher, whose followers included socially marginal women (e.g. Mary Magdalen) as well as men, as a worker of miracles, as a political rebel, or as a prophet, who foresaw the imminent ending of the world, and the promised Jewish Messiah.


(OCD article by Gillian Clark, University of Bristol with Jill Harries, University of St Andrews, p. 312)
If one were inclined to be mischievous one might follow up the above by reading the entry for Heracles in the same OCD and noting that the description for him, another ancient figure who also became a god, is likewise described matter-of-factly as a real person and no less a mix of historical and mythical than Jesus. The difference is that with Heracles there are no cautious caveats about the problematic nature of the sources upon which our knowledge of Heracles is derived:
Heracles, the greatest of Greek heroes. His name is that of a mortal (compare Diocles), and has been interpreted as 'Glorious through Hera" (Burkert 210, Chantraine 416, Kretschmer 121-9 (see bibliog. below)). In this case, the bearer is taken as being—or so his parents would hope—within the protection of the goddess. This is at odds with the predominant tradition (see below), wherein Heracles was harassed rather than protected by the goddess: perhaps the hostility was against worshippers of Heracles who rejected allegiance to the worshippers of Hera on whom the hero depended. This could have happened when Argos had established control over the Heraion and Tiryns (possibly reflected in an apparent falling-off of settlement at Tiryns late in the 9th cent, BC: Foley 40-2) Some of the inhabitants of Tiryns might have emigrated to Thebes, taking their hero with him. Traditionally Heracles' mother and her husband (Alcmene and Amphitryon) were obliged to move from Tiryns to Thebes, where Heracles was conceived and born (LIMC 1/1. 735). However, there is no agreement over the etymology of the name, an alternative version deriving its first element from 'Hero' (see Stafford (bibliog.) and HERO-CULT).


Heracles shared the characteristics of, on the one hand, a hero (both cultic and epic), on the other, a god. As a hero, he was mortal, and like many other heroes, born to a human mother and a god (Alcmene and Zeus; Amphitryon was father of Iphicles, Heracles' twin: the bare bones of the story already in Homer, Il. 14. 323—4). Legends arose early of his epic feats, and they were added to constantly throughout antiquity. These stories may have played a part in the transformation of Heracles from hero (i.e. a deity of mortal origin, who, after death, exercised power over a limited geographical area, his influence residing in his mortal remains) to god (a deity, immortal, whose power is not limited geographically) See HERO-CULT.


Outside the cycle of the Labours (see below), the chief events of Heracles' life were as follows: . . .


(OCD, article Heracles, p. 663)
—o—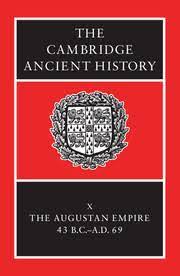 But John Dickson does not stop with the OCD. There is another standard reference work that as an undergraduate I recall being warned to approach with caution:
Or take the much larger Cambridge Ancient History in 14 volumes. Volume 10 covers the "Augustan Period", right about the time that Tiberius, Livia, Pliny the Elder, and — yes — Jesus all lived. It has a sizeable chapter on the birth of Christianity. The entry begins with a couple of pages outlining what is known of Jesus' life and death, including his preaching of the kingdom of God, his fraternising with sinners, and so on. No doubts are raised about the authenticity of these core elements.
Indeed. The author of the chapter that covers Christian origins introduces his outline with this somewhat contradictory footnote:
1 I have chosen a few generally non-controversial features of the ministry of Jesus: for these one is necessarily reliant upon the evidence of the synoptic gospels (composed in their present form near or generally after the destruction of the Temple, the chronological terminus of this study). But for the most part I have preferred to follow as far as possible the contemporary witness of Paul and his associates (supplemented, unavoidably, by the additional testimony of Acts). That way I hope to eschew as much as I can the anachronistic perceptions of the early Christian past (embedded in the Canon as it became later formed) as Christianity developed its own self-awareness and its own sense of separate identity and sought legitimation for those developments in its preferred accounts of its past.

(G.W. Clarke, p. 848)
If one is "necessarily reliant upon the evidence of the synoptic gospels" and Paul then one is, by definition, immersed in "anachronistic perceptions" as "embedded in the Canon", and the assumption of a "near-70" date for the gospels does not eliminate this problem. Most of the highlighted gospel references in the quotation below are debated by critical scholars and some – in particular, the references to Jesus' contact with gentiles — are more widely rejected as historical if the Jesus Seminar conclusions are any reasonable guide. The Jesus Seminar publications were in fact prominent in the mid-1990s, the same time as Volume 10 of the Cambridge Ancient History was published.
Jesus Seminar's assessment of Jesus' sayings, published 1993, approx three years before Clarke's chapter:
Mark 11:15ff =

pink

(entering temple and some action),

grey

(violent action)
Matt 5:21 =

pink

,

grey

,

black

(various sayings)
Matt 5:43 =

red

(love enemies)
Matt 5:31f =

black

(divorce)
Mark 3:1ff =

grey

(healing on sabbath)
Matt 6:24 =

pink

(riches)
Mark 7:25ff =

grey

(healing gentile woman's daughter)
Matt 8:5ff =

black

(healing centurion's son)
red: "That's Jesus!
pink: Sure sounds like Jesus.
grey: Well, maybe.
black: There's been some mistake.
Jesus' central activities of teaching in the synagogues, attending the Temple services, keeping the festivals – and disputing with other teachers (especially represented, at least in later tradition, as sharpening his views against those of the Pharisees) – these place him in the mainstream of contemporary religious occupations. And his central concerns fit comfortably into the continuing debate within the Judaism of the day, often characterized as they are with reformist tendencies: concerns for Temple purity and cleansing (Mark 11:15ff, Matt. 21:12f, Luke 19:45ff, John 2:14ff), concerns for intentional purity in worship as well as in morals (e.g. Matt, 5:21ff), concerns for the purity of the person (casting out of demons/curing the sick), concerns for love of neighbour (extended even to loving one's enemies, Matt. 5:43ff), concerns for regulating the sexual code of behaviour (with a restrictive view on divorce, Matt. 5:31f, 19:3ff), concerns for giving primacy to moral (as opposed to ceremonial) law (Mark 3:1ff (healing on the Sabbath)). The carpenter from Nazareth in Lower Galilee, with his chosen inner circle of fishermen (that is to say, drawn roughly from the 'small tradesman' class) could certainly bluntly reject Mammon and outspokenly condemn the snares of riches (e.g. Matt. 6:24 = Luke 16:13), but this did not prevent him from fraternizing with wealthy tax-gatherers, worldly sinners, women of ill-repute and Gentiles6 (and other social outcasts).

6 Examples of contact with Gentiles are Mark 7:25ff (cf. Matt, 15:22ff), Matt. 8:5ff (cf. Luke 7:2ff).
In other words, the canon is cited as an unproblematic authority for the life and authenticity of Jesus. But there is a bigger problem here and it is highlighted by one of the reviewers of this volume:
The new volume X of the Cambridge Ancient History is an impressive accomplishment. It is also a profoundly disturbing one. Written over a long period of time, by diverse hands, and usually delayed even longer in the publication process, a volume of the Cambridge Ancient History is designed to introduce the reader to a 'mainstream' picture of the subject. Readers of the new Volume X need have no fear that they are being misled, or that the views they encounter stray far from the 'mainstream' of the subject. Readers may also wonder why there is so little debate, and, in consequence, so little history.
The section on Jesus is essentially an anodyne summary of catechism statements about Jesus and offers no explanatory power for Christian origins. G.W. Clarke's Jesus is part and parcel of the Jewish establishment — "these place him in the mainstream of contemporary religious occupations. And his central concerns fit comfortably into the continuing debate within the Judaism of the day" — so we learn nothing about the origins of Christianity. Like the theologians, Clarke must finally fall back on belief in a miracle to "explain" the origins of Christianity:
[His chosen disciples'] conviction of his resurrection became the decisive confirmation of his messiahship. The movement from these local Palestinian origins began to spread. (p. 851)
In other words, we read a paraphrase of the "historical" Jesus as found in the gospels, nothing more. Historians and classicists, are normally more circumspect in assessing the validity of source material than that. Criticisms among historians are not absent, however:
Laziness is common among historians. When they find a continuous account of events for a certain period in an 'ancient' source, one that is not necessarily contemporaneous with the events , they readily adopt it. They limit their work to paraphrasing the source, or, if needed, to rationalisation. — Liverani, Myth and politics in ancient Near Eastern historiography, p.28.

There has been a very strong tendency to take the Biblical writing at its face value and a disinclination to entertain a hermeneutic of suspicion such as is a prerequisite for serious historical investigation.  (Clines, What Does Eve Do to Help, p. 164)
We should not judge G. W. Clarke to be lazy, though. He attempts to hew to what he believes are the earliest sources and seems unable to imagine any other approach. Cultural assumptions rule. My point is that the treatment of Christian sources in the Cambridge Ancient History is not on a par with the treatment of sources in other areas of historical research.
—o—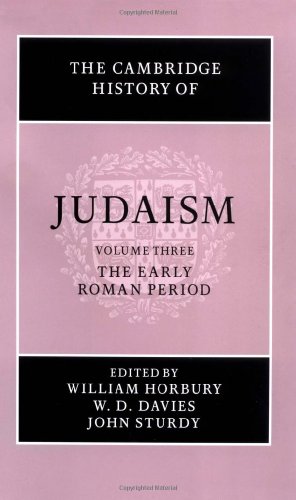 Finally, Dickson refers readers to another "classic" tool:
Not wanting to labour the point, but we could also turn to the compendium of Jewish history, the Cambridge History of Judaism in four volumes. Volume 3 covers the "Early Roman Period". Several different chapters refer to Jesus in passing as an interesting figure of Jewish history. One chapter — 60 pages in length — focuses entirely on Jesus and is written by two leading scholars, neither of whom has qualms dismissing bits of the New Testament when they think the evidence is against it. The chapter offers a first-rate account of what experts currently think about the historical Jesus. His teaching, fame as a healer, openness to sinners, selection of "the twelve" (apostles), prophetic actions (like cleansing the temple), clashes with elites, and, of course, and his death on a cross are all treated as beyond reasonable doubt. The authors do not tackle the resurrection (unsurprisingly), but they do acknowledge, as a matter of historical fact, that the first disciples of Jesus "were absolutely convinced that Jesus of Nazareth had been raised and was Lord and that numerous of them were certain that he had appeared to them."
There are more than three volumes but the first four volumes do cover Judaism in antiquity. The main point is that John Dickson's readers would be forgiven for thinking he was suggesting that in the Cambridge History of Judaism one would find a study of Jesus by Jewish scholars who are otherwise removed from the field of Christian seminaries and Christian-dominated academia. By now you will not be surprised to learn that this is not so.
If you take a look at that chapter in Volume 3 you might be surprised to see two very familiar names. At least, they are very familiar to anyone who has spent a little time studying what Biblical scholars, New Testament and Historical Jesus scholars, say.  They are …
I think 51% of Australians are entitled to question the historicity of Jesus without being pressured by suggestions that "most historians" have somehow concluded that the foundational beliefs of the Gospel message have been studied and found secure by the highest standards of the secular academy.
---
Clark, Gillian, and Jill Harries. "Christianity." In The Oxford Classical Dictionary, edited by Simon Hornblower, Antony Spawforth, and Esther Eidinow, Fourth ed., 312–15. Oxford, UK: Oxford University Press, December 20, 2012. https://www.oxfordreference.com/view/10.1093/acref/9780199545568.001.0001/acref-9780199545568.
Clarke, G. W. "The Origins and Spread of Christianity." In The Cambridge Ancient History, Volume X. The Augustan Empire, 43 B.C.-A.D.69, edited by Alan K. Bowman, Edward Champlin, and Andrew Lintott, Second ed., 848–72. Cambridge, UK: Cambridge University Press, 1996. https://archive.org/details/the-cambridge-ancient-history-vol.-10
Clines, David J. A. What Does Eve Do To Help?: And Other Readerly Questions to the Old Testament. Sheffield, England: Bloomsbury T&T Clark, 1990. https://archive.org/details/whatdoesevedotoh0000clin
Davies, W. D., and E. P. Sanders. "Jesus: From the Jewish Point of View." In The Cambridge History of Judaism, Vol. 3: The Early Roman Period, edited by William Horbury, W. D. Davies, and John Sturdy, Vol. Three: 618–77. Cambridge, UK: Cambridge University Press, 2008. http://archive.org/details/TheEarlyRomanPeriodPages312641.
Dickson, John. "Why Historians Don't Doubt Jesus Existed." Opinion. ABC Religion & Ethics. Australian Broadcasting Corporation, December 23, 2021. https://www.abc.net.au/religion/john-dickson-why-historians-dont-doubt-jesus-existed/13687464.
Liverani, Mario. Myth and Politics in Ancient Near Eastern Historiography. Translated by Zainab Bahrani and Marc Van De Mieroop. Ithaca, N.Y.: Cornell University Press, 2007.
Powell, R., and K. Jacka. "Is Jesus Real to Australians?" NCLS Research, 2021. http://ncls.org.au/news/is-jesus-real-to-australians.
Schachter, A. "Heracles." In The Oxford Classical Dictionary, edited by Simon Hornblower, Antony Spawforth, and Esther Eidinow, Fourth ed., 663–64. Oxford, UK: Oxford University Press, December 20, 2012. https://www.oxfordreference.com/view/10.1093/acref/9780199545568.001.0001/acref-9780199545568.
---
The following two tabs change content below.
Neil Godfrey
Neil is the author of this post. To read more about Neil, see our
About page.
Latest posts by Neil Godfrey (see all)
---
If you enjoyed this post, please consider donating to Vridar. Thanks!
---