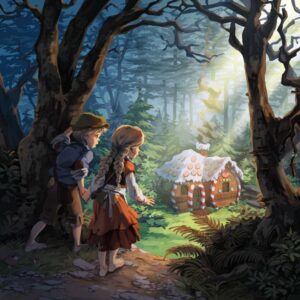 I was once met with frozen silence in a forum set up for Bible scholars when I expressed the view that the Gospel of Mark has a fairy-tale type introduction: "John the Baptist came preaching and all (πᾶσα) the region of Judea and of Jerusalem went out to hear him and were all (πάντες) baptized confessing their sins…" No one reads that introduction in Mark 1:5 literally. "Obviously" not "everybody" went to hear John and be baptized. No? But that is the opening scene of the gospel. To read it as history we have to interpret "all" as an exaggeration. But what if the story is about an ideal scenario?
In struggling through my machine translations of Bruno Bauer's chapters on gospel criticism I was pleasantly surprised to find the same thought expressed in relation to other passages in the gospels. Recall Jesus telling the would-be disciple who wanted to go and bury his father before setting out to follow him. BB points out that such a scenario can only happen in an ideal story world: no teacher could maintain widespread admiration if he forbade a person from fulfilling obviously meaningful family responsibilities. Readers accept the story at face value because it is an ideal scenario, not a real-life depiction. We know the point is to teach readers the moral of putting Jesus before family ties; but no one seriously expects a teacher to command a man to walk away from his father's funeral in order to follow him right then and there.
Jesus' message is to leave behind the world of the "spiritually dead". The entire exchange is a kind of parable. It is not real life.
Yet, as per the previous post, sometimes very smart people can read the account as a literal life-and-death message that applies in the here-and-now. And that's when the hell starts. I recall years ago walking away from a religious belief system in the stunned realization that I had been living in a fairy tale world. As children, we may fantasize about living in a fairy tale world but as adults, that game can literally be hell for loved ones, even deadly.
Hector Avalos wrote a book, Bad Jesus, illustrating exactly how a literal reading of the gospels makes good characters — and readers who are devoted to those characters — bad.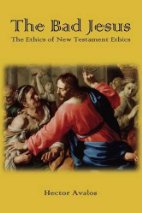 The following two tabs change content below.
Neil Godfrey
Neil is the author of this post. To read more about Neil, see our
About page.
Latest posts by Neil Godfrey (see all)
---
If you enjoyed this post, please consider donating to Vridar. Thanks!
---