Here are the birds that have spent time in my little suburban yard this year: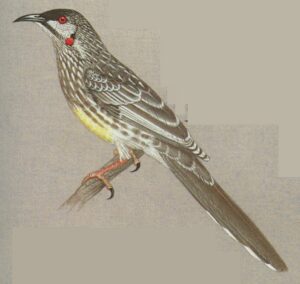 A red wattlebird — I could only ever hear it for nearly a year before it let itself be seen. It has the sound of something from Jurrasic Park, a raucous twisted series of screeches. Suddenly it has perched quite close by where I have been able to get a very good look and I think that's the occasion that inspired me to do this post.
.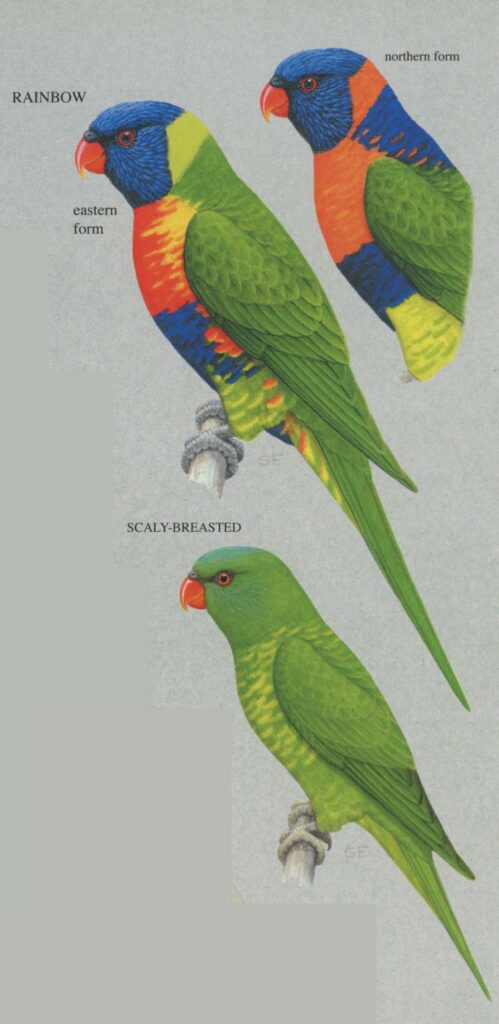 Lorikeets — magnificent colours and regular feeders in our bottlebrush trees.
.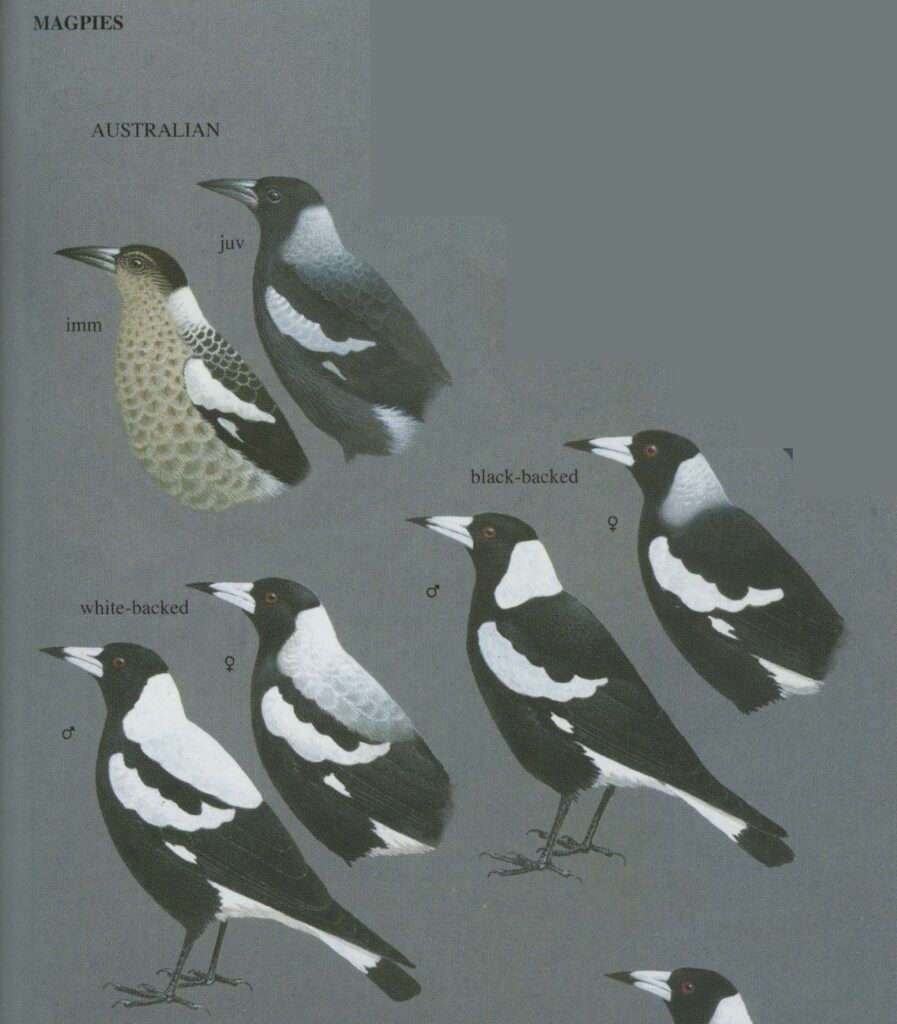 My favourites, the magpie. One of them used to regularly perch on the clothesline whenever I was hanging out washing and just watch me. We used to have long chats. They have the most remarkable sound. That youtube link gives one small sample. Google for more and if you don't live in Australia you'll be amazed at the range of their singing. Luckily the local magpies don't attack us in their breeding season.
.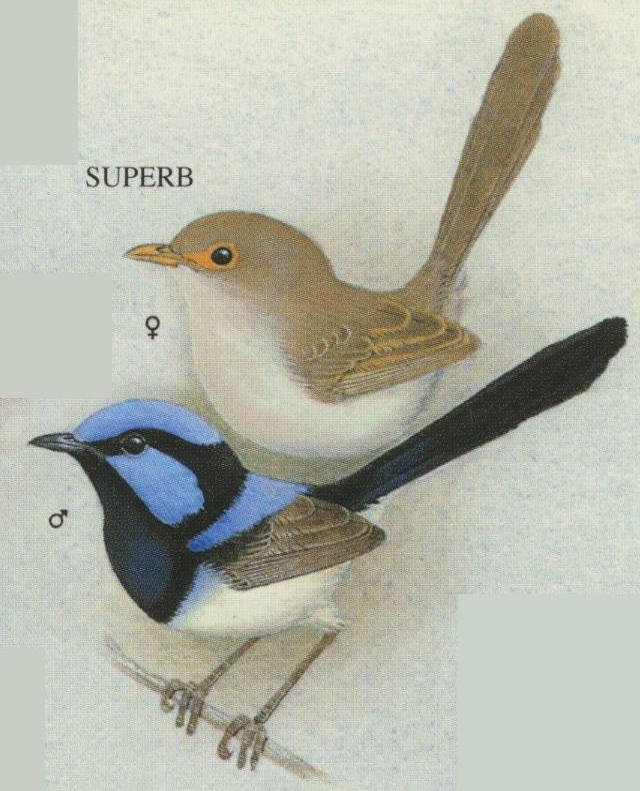 Fairy-wrens. The male hops around and through the lower shrubs with half a dozen or more of his harem.
.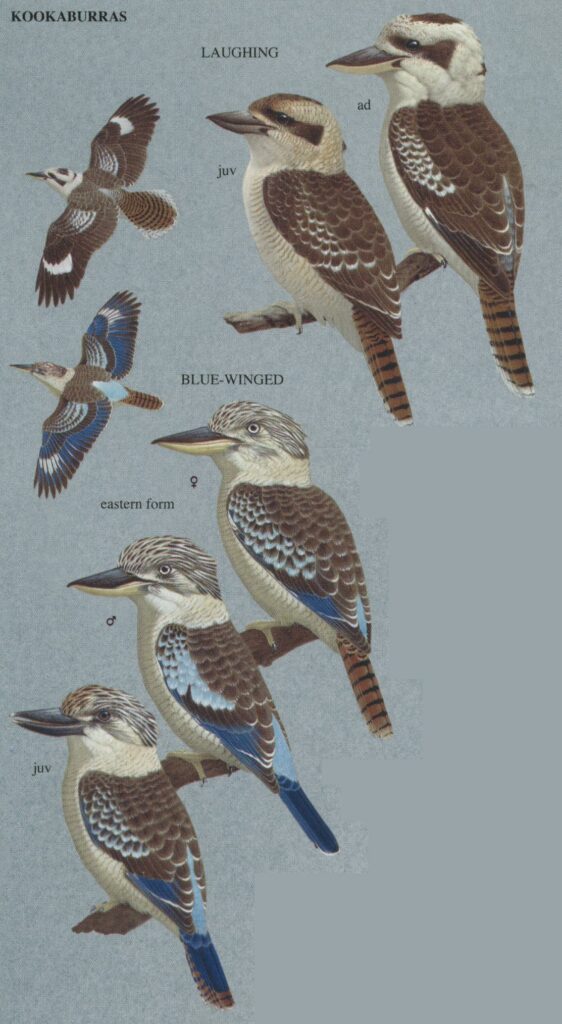 The kookaburras (laughing jackass) come and go. They're everywhere.
.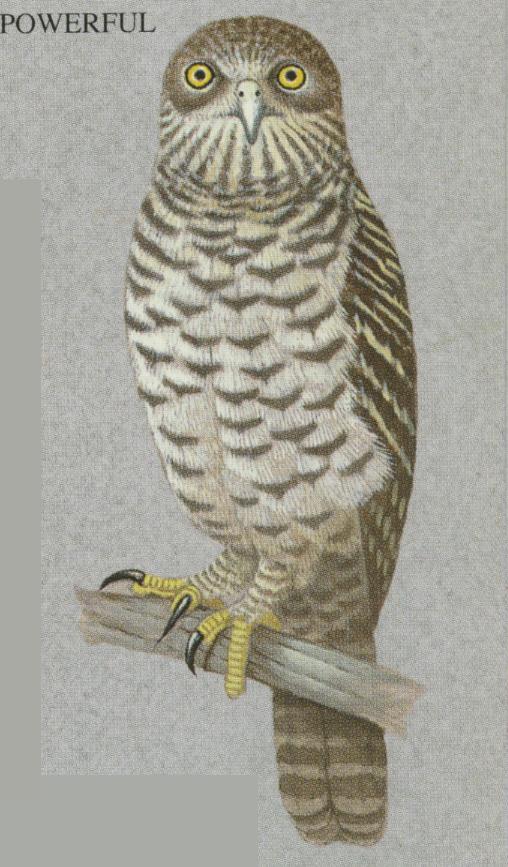 Not quite sure if this is the same owl that we sometimes see on our gateway. The one we see is certainly very large, but more greyish, I think. They give you quite a start when you suddenly walk right by it at night, with it staring at you from its huge frame.
.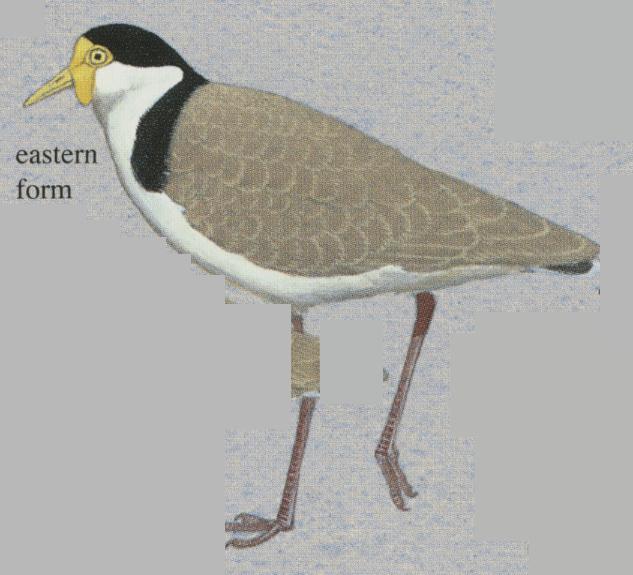 Golden plover. I'm cheating a bit with this one. It doesn't come to my yard but lives in a park about 100 meters away. I draw breath and walk with extreme caution whenever I pass them since the one's I used to see in the Northern Territory were vicious — they nearly took out someone's eye with their wingtip. The local ones here have learned to accept passersby, it seems, but I'm still wary.
.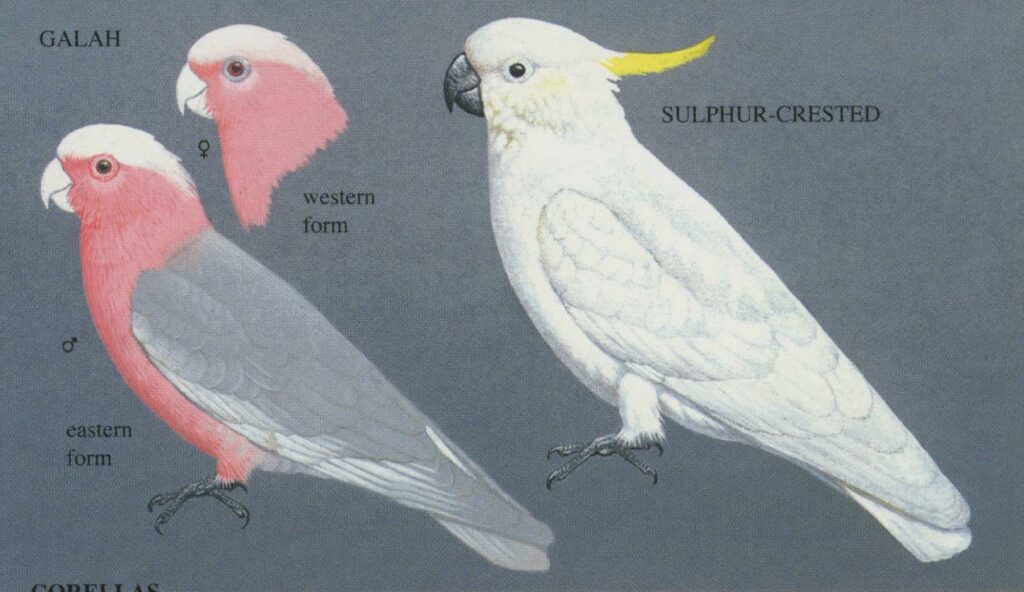 Other common visitors when they feel like it. They're more common out west, though. My grandparents on a dairy farm kept them as talking pets.
That's about half of them. Maybe I'll post the rest later.
---
Images scanned from Peter, Slater. 2009. The Slater Field Guide to Australian Birds.2nd ed. Reed New Holland.
---
..