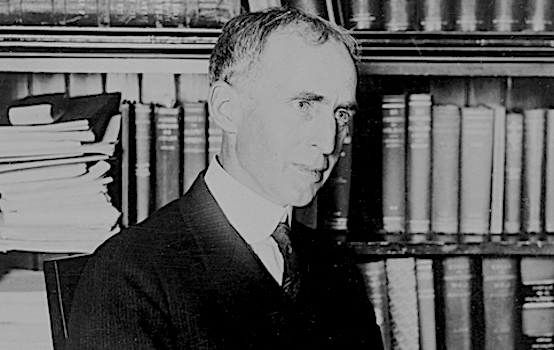 Andrew J. Bacevich has a review in The American Conservative of Richard Drake's Charles Austin Beard: The Return of the Master Historian of American Imperialism: Charles Beard: Punished for Seeking Peace. The review sent me looking for the book and happily it is accessible on scribd.
One detail about WW2 that has often bemused me is the story of the unprovoked attack by the Japanese on Pearl Harbor. The point that puzzles me is that the U.S. had just cut off 80% of Japan's oil supply so was obviously faced with a situation of complete capitulation or war with the U.S. The "unprovoked" part of the story has tended to strike me as somewhat overstated. And then, when I try to get an overall picture of the whole shebang, I have sometimes wondered if in a few centuries history books will present World War 2 as a titanic conflict among imperial powers for dominance.
Here are some of Bacevich's review comments that led me to beginning to read Drake's book:
Beard's offense was to have committed heresy, not once but twice over. Prior to the attack on Pearl Harbor, he opposed U.S. intervention in the European war that had begun in September 1939. And when that conflict ended in 1945 he had the temerity to question the heroic "Good War" narrative that was even then already forming.

Present-day Americans have become so imbued with this narrative as to be oblivious to its existence. Politicians endlessly recount it. Television shows, movies, magazines, and video games affirm it. Members of the public accept it as unquestionably true. From the very moment of its inception, however, Beard believed otherwise and said so in the bluntest terms possible.

……

Revisionists disagreed among themselves about many things, but on one point all concurred: on matters related to war, the official story is merely a cover, propaganda concocted for domestic consumption. The purpose of that story is to conceal truth and manipulate popular opinion.

……

While professing a commitment to peace, he also put the squeeze on Japan, confronting that nation with a choice of submission or war. When the Japanese opted for the latter, his administration was neither surprised nor disappointed.

……

Today the Good War narrative survives fully intact. For politicians and pundits eager to explain why it is incumbent upon the United States to lead or to come to the aid of those yearning to be free, it offers an ever-ready reference point. Casting World War II as a perpetually relevant story of good versus evil relieves Americans of any obligation to consider how the international order may have changed since Hitler inspired Roosevelt, Winston Churchill, and Stalin to forge their unlikely ménage à trois.

In that sense, the persistence of the Good War narrative robs Americans of any capacity to think realistically about their nation's role in the existing world.
History is written by the victors so today one can easily never come to an awareness of the depth of the arguments in against getting involved in a war with Germany. At best they might hear of those protesters as "pacifists" or "isolationists" — certainly as idealistic and naive. But that was not the case when one takes the time to look, or at least not generally the case. Just as today so then there were observers who saw the interests of big business elites driving policy, the interests of maintaining and expanding empires, and the way propaganda for public consumption about fighting for democracy, for the four freedoms, etc, was all smokescreen to hide the real interests of the former two.
Some interesting excerpts from Drake's book…. Continue reading "The "Good War" Myth of World War 2″