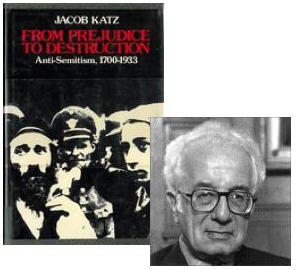 I have been reading (and re-reading) several books on the grisly history of anti-Semitism. A few weeks ago I posted on a couple of thoughts that arose out of my reading of From Prejudice to Destruction: Anti-Semitism, 1700-1933 (1980) by Jacob Katz. Katz covers the rise of anti-Semitism from the Age of Enlightenment through to the rise of Nazism. His survey covers not only Germany but also France and Austria-Hungary during that period.
If hatred of Jews is a product of Christianity's ancient and medieval heritage of blaming the Jews for the death of Jesus, why did anti-Semitism flourish despite the advent of the Enlightenment, rationalism, the ideals of brotherhood and equality that were fanned with the French Revolution and Napoleonic conquests? How do we explain the survival and eventual avalanching of ant-Semitism despite a time in history when Jews were finding themselves being successfully assimilated into society as professionals, intellectuals, and more?
Through Katz's book it is clear that Hitler did not suddenly come upon the scene and manufacture a popular antagonism against Jews. Hitler merely exploited what was already fermenting before his arrival on the scene.
Katz's answers are interesting. They are compatible, for most part, with the analyses of the other authors I read.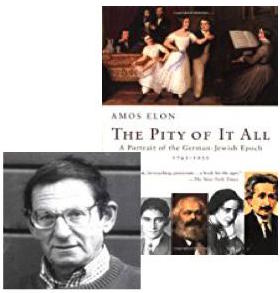 Another work, one that covers a wider field than Katz's primary focus on the history of written ideas, is The Pity of it All: A Portrait of the German-Jewish Epoch 1743-1933 (2002) by Amos Elon. Elon writes more colourful portraits of individuals, from Moses Mendelssohn to Albert Einstein. Elon takes us through the struggles of many high-achieving Jews to slough off their "Jewishness" in order to become one with other Germans both in professional status and cultural acceptance. Yet, the "pity of it all" was, of course, that the reader knows the outcome before the final chapter and that it was all in vain.
Meanwhile, I found myself turning back to re-read Jewish History, Jewish Religion: The Weight of Three Thousand Years (2008 edition) by Israel Shahak. Shahak's little volume is a sharp reminder of the unsavoury tribalism at the heart of beliefs and practices of many religiously conservative Jews and nationalist Israelis even today. So often a haloed religious smile hypocritically hides a judgmental, intolerant heart. Elements of the superstitions and ugly tribalism associated with medieval Jewish ghetto life that more cosmopolitan Jews since the Enlightenment have sought so diligently to escape are still with us, unfortunately.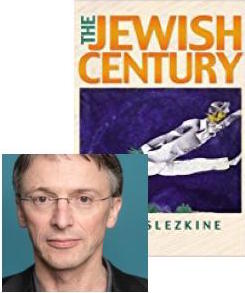 Finally there was The Jewish Century (2004), an award-winning book by Yuri Slezkine. Slezkine's primary focus, unlike the above works, is on the Jewish experience in Russia and the contrasting experiences of Jewish emigres in, above all, the United States of America and Israel. His first few chapters were far too literary, metaphorical, for my taste that was seeking something more direct and prosaic. But I could not ignore his point and had absorbed his message by the final section.
Once again we find ourselves immersed in the by now familiar story: Jews finding themselves, or rather making themselves, increasingly accepted in their host society only to find themselves suddenly once again fallen from grace despite their best and most loyal efforts. Tribal nationalism trumped the idealism of socialism in Russia. The same atavistic nationalism that animated the pre-war world survives as a regressive anachronism in Zionism.
Only Israel continued to live in the European 1930s; only Israel still belonged to the eternally young, worshiped athleticism and inarticulateness, celebrated combat and secret police, promoting hiking and scouting, despised doubt and introspection, embodied the seamless unity of the chosen, and rejected most traits traditionally associated with Jewishness. (p. 327)
How has it been allowed to flourish as such an anachronism? Whence the unquestioning support for the Zionist state of Israel from the world that fought to end the worst excesses of nationalism and racism?
The most fundamental way in which World War II transformed the world was that it gave birth to a new moral absolute: the Nazis as universal evil. . . .

It was only a matter of time, in other words, before the central targets of Nazi violence became the world's universal victims. From being the Jewish God's Chosen People, the Jews had become the Nazis' chosen people, and by becoming the Nazis' chosen people, they became the Chosen People of the postwar Western world. The Holocaust became the measure of all crimes, and anti-Semitism became the only irredeemable form of ethnic bigotry in Western public life (no other kind of national hostility, however chronic or violent, has a special term attached to it — unless one counts "racism," which is comparable but not tribe-specific). (pp. 360-361, my bolding)
Now that helps me understand why any criticism of the State of Israel today so often elicits accusations of vile anti-Semitism. To express any criticism of Israel is to invite condemnation as being a terrorist sympathizer, a Jew-hater. Any expression of criticism of Israel would rob Israel, Jews generically, of their status as "universal victims". In the wake of the 1967 "Six Day War" the Holocaust became "the ultimate event, the ultimate mystery, never to be comprehended or transmitted". (Even biblical scholar Richard Bauckham removes the Holocaust from the realm of comprehensible human experience in his Jesus and the Eyewitnesses.) The only appropriate response to this sacral veneration of an atrocity has been to reverence the Jewish State (as a Jewish state) and all that it does and stands for.
However, it was the rise of the Holocaust culture in the 1970s that provided the primary legitimation for Israel's continued defiance of the changing world. After the Yom Kippur War of 1973 and especially during Menachem Begin's premiership in 1977–83, the Holocaust became the central episode in Jewish and world history and a transcendental religious concept referring to an event described as incomparable, incomprehensible, and unrepresentable. . . . Rather than representing a permanent escape from the ghetto, Israel became the ghetto's mirror image—an armed camp (Masada). (pp. 359-60)
Reading about the hatred towards Jews since the advent of the "age of rationalism" has been a sobering, informative, and very sad, even despairing, experience. To turn to the news today and still see ant-Semitic hate groups (and individuals) today unafraid to publicly express their hatred is truly horrific. One can well understand why some Jews have traditionally sought to escape all the trappings associated with their heritage found in both the ghetto and their religion. One can understand, also, why other Jews have sought to preserve a diluted, moderated, "reasonable" version of their religious heritage in Reformed Judaism. Some want to escape their identity as Jews altogether; others want to hold on to their tribal family, whether that family finds religious or secular expression.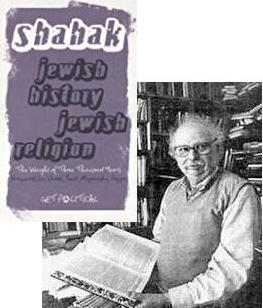 Reading the above titles brings one closer to a sympathy for "the Jewish people", even though probably a significant minority of them would clearly not want to have anyone express race-based sympathy for them. Even Shahak's book evokes sympathy for those Jews who, like him, see right through the hypocrisy of many traditional Jewish beliefs and practices.
What one is left with after reading these authors' works is an acute awareness of the diversity of all humanity. There is no "typical Jew" any more than there is a "typical Australian" or "typical human". To some extent, Jews have historically evinced traits that have invited the opprobrium of their host countries. That is, sometimes there has been too much truth behind some of the racial stereotypes. (The Jewish authors of the books I read acknowledge this all too frequent historical blight.) That does not justify condemnation of Jewish communities and persons who have sometimes behaved in offensive ways. We are all the products of our environments and will tend to do whatever we know works in order to survive.
So when I continue to post on the historical background to today's State of Israel I hope to do so with a little more understanding of the world in which those posts are not welcome. No matter what I say, no matter what justifications for my posts that I present, I am going to have to accept that those posts are appearing in a world that holds Jews and Israel as "universal victims" who have been sanctified by the "transcendental religious concept" of the Holocaust. That has been the state of the world these past fifty years. My posts won't change that fact, obviously. But maybe that's all the more reason for the effort to be made and left on record nonetheless. I only hope I can do so with more understanding of the false understanding that they are attempting to address.
I would also wish that some of my critics who are quick to accuse me of anti-Semitism acquired a more enlightened understanding of the real nature of anti-Semitism and the histories and checkered identities of Jews these past two hundred years.
The following two tabs change content below.
Neil Godfrey
Neil is the author of this post. To read more about Neil, see our
About page.
Latest posts by Neil Godfrey (see all)
---
If you enjoyed this post, please consider donating to Vridar. Thanks!
---