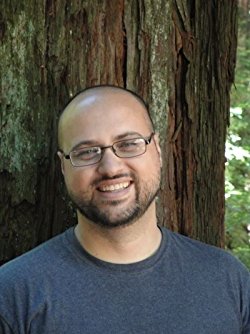 Ooh the irony the irony!! Back in 2012 when Anthony Le Donne read Vridar's review of his book on Authenticity he could not resist dropping a complimentary comment here on Vridar:
Hi Neil, anthony here. Thanks for your very elaborate review! I realized that I hadn't added your blog to our blogroll. This oversight has been corrected. Looking forward to more segments.
Now the same book appears in another online article and bam! Our good professor has done a 180 degree turnabout!
Anthony Le Donne has posted the a complaint that Valerie Tarico and David Fitzgerald "misrepresented" a book he edited/wrote with Chris (Dr.) Keith. (Le Donne is addressing lay critics so it is important to impress with the title of who is speaking here.)
Associate Professor Le Donne tells his blog readers that the motive for this blatant "misrepresentation" by Tarico and Fitzgerald was to serve "a clickbait agenda". Of course. Do not engage with the critics. Impute their motives. Denigrate them as unworthy charlatans.
Finally, Dr Le Donne declares that "clearly" neither Tarico nor Fitzgerald have actually read their (Keith and Le Donne's) book.
In fact what Tarico and Fitzgerald said about it was nothing more the blandest summary of what I expressed in depth in the review Le Donne was so chuffed to see me write.
In all, I can spot three misrepresentations by anthony (as he initially introduced himself to me and evidently prefers to be known among his peers and sympathetic readers). I love the way the associate professor avoids discussion of exactly where any misrepresentation lay on the part of the authors of the article and what the article actually said about the book.
Anthony's accusations of misrepresentation are at: Misrepresentation.
Valerie and David's "clickbait" link he is complaining about is found at: Evidence for Jesus is weaker than you might think.
Vridar has posted several more times on the book, too. You can see our posts discussing it at the Keith/LeDonne: Jesus Criteria archive.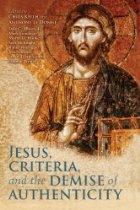 I would be interested in knowing exactly what I or David Fitzgerald have ever actually written about the book is a "misrepresentation" of it.
The following two tabs change content below.
Neil Godfrey
Neil is the author of this post. To read more about Neil, see our
About page.
Latest posts by Neil Godfrey (see all)
---
If you enjoyed this post, please consider donating to Vridar. Thanks!
---