In a recent post (What a Bizarre Profession), Neil cited James McGrath over at The Pigeon Trough, discussing Paul's admonition to the Romans not to resist the powers that be.
13:1 Every person is to be in subjection to the governing authorities. For there is no authority except from God, and those which exist are established by God.
13:2 Therefore whoever resists authority has opposed the ordinance of God; and they who have opposed will receive condemnation upon themselves.  (NASB)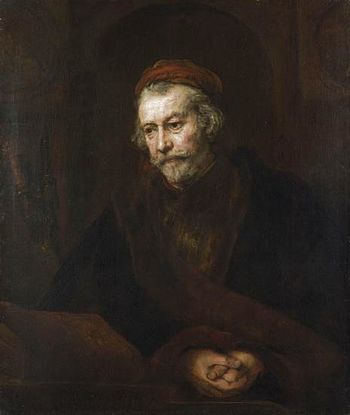 Naturally, McGrath mainly wished to take a few fizzling fusillades at mythicists, and that's no surprise. What did surprise me was the number of respected scholars who actually take the scripture so seriously (if not literally), they feel obliged to tie themselves into rhetorical knots over whether and when to refuse to submit to governing authorities.
As Neil rightly said:
This human universal owes precious little to a few words written from a vaguely understood context and provenance in a civilization far removed from ours.
But even if he had written more clearly, and we fully understood the context of Romans 13, would we have any reason to consider Paul a trustworthy advocate for ethical behavior?
The question intrigues me, so I thought I'd compile a little list of reasons we might not want to trust Paul's advice.
♦ Imminent Eschatology
Paul was clearly a believer in the imminent eschaton. He seems to have arrived at this belief by analyzing recent events, especially the resurrection, in light of scriptural reinterpretation. We might find his method somewhat odd, since he could have cited the teachings of his Christ instead. However, Paul either chose not to mention Jesus' predictions concerning the coming of the Son of Man and the destruction of the Temple, or else he was unaware of them. Continue reading "Paul and Eschatalogical Morality"