So Christianity and paganism were not at all necessarily incompatible in the Roman empire. Our focus on biblical texts, the writings we have inherited from selected "church fathers" and sporadic persecutions in the later empire do not prepare us for early third century tombstones like this: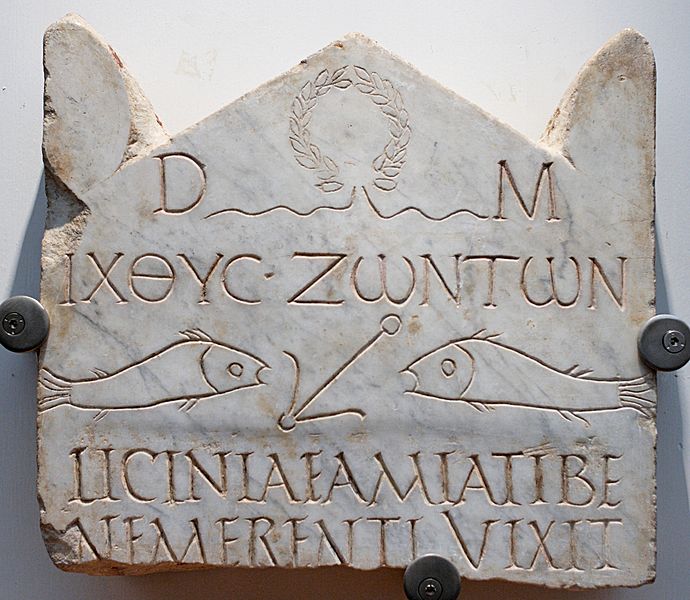 You recognize the fish, and possibly the inscription IXΘYC, ichthus, which means fish as well as being an acronym for Jesus Christ Son of God, Saviour.
So what's it doing parallel to D.M. above, Dii Manes, To the Spirits of the Dead? It reminds me of a sarcophagus I used as an illustration way back in another post which depicts a series of Christian reliefs either side of the pagan image of the Orante or Orans female figure at prayer. Notable also on that sarcophagus is the absence of Jesus crucified. No crucifixes at all. The only suffering figure appears to be Jonah who is recovering beneath a pleasant gourd tree after his regurgitation from a great fish. Fish again. Jesus is a boy being baptized by an elderly John.
So much we don't know. Thanks to Mary Beard's documentary on Rome I am reminded of artifacts like these.
Details of the funerary stele above can be seen here:
https://www.youtube.com/watch?v=WYEpz2F_jYQ