There is a serious and intense poetry associated with the jihad. There are captivating a cappella chants, and the serious sharing of night time dreams that characterise the culture of the Islamic State.
A deep part of the human experience common to premodern cultures but increasingly absent from ours
(and whose power and meaning the neo atheists and neo clausewitzians just don't get)
. . . .
People have flocked to the Islamic State for different reasons and one of these is the religious experience it offers. That religious experience runs much deeper than its apocalyptic hopes for "the end times".
Atheism, not anti-theism
I am an atheist and deplore the immeasurable damage "religion", both organised and personal, has wreaked upon so many lives. At the same time I cannot deny that many people find deep spiritual meaning for their lives in religion. (I use the word "spiritual" for convenience and sometimes use "religious" as a synonym. Normally I'd prefer to speak of the rich emotional life many find through the awe of existence and experiencing the universe, and as well as through companionship and the arts, music, and so forth.) It is for this reason I cannot bring myself to be an anti-theist. If it is true that "it takes religion to make a good person evil" it is also true that "it takes religion to turn bad person good". I personally wish people could find some other idea or experience to make them good or in which they can find personal fulfilment, but that's how people are.
Why are people like this? To help us with answers we have our own experiences to draw upon and works like Daniel Dennett's Breaking the spell : religion as a natural phenomenon (2006),  Scott Atran's In gods we trust : the evolutionary landscape of religion (2002), Newberg, D'Aquili & Rause's  Why God won't go away : brain science and the biology of belief (2001) and especially Pascal Boyer's  Religion explained : the evolutionary origins of religious thought (2001), along with dozens of others on fundamentalisms, new atheist critiques, and more.
Merely attacking religion's unscientific and illogical beliefs and moral failings is entirely misdirected energy.
Merely attacking religion's unscientific and illogical beliefs and moral failings is entirely misdirected energy. That approach only advertises the barrenness of the author's understanding of the psychology of religious belief. Perhaps some New Atheists who are the most savage of critics of religion would modify their approach if they paused to investigate what some of the literature has to say about the origins of religion and why it is so deeply embedded in the human experience.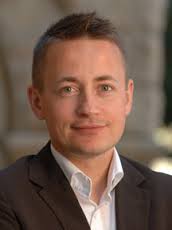 Thomas Hegghammer, a specialist in Islamist violence, wrote in an article in The New York Times (Dec 15, 2015)
When jihadis aren't fighting — which is most of the time — they enjoy storytelling and watching films, cooking and swimming. The social atmosphere (at least for those who play by the rules) is egalitarian, affectionate and even playful. Jihadi life is emotionally intense, filled with the thrill of combat, the sorrow of loss, the joy of camaraderie and the elation of religious experience. I suspect this is a key source of its attraction. (Soft Power of Militant Jihad)
In seeking to understand the world of jihadis Hegghammer made it his business to understand everything they do, delving into "autobiographies, videos, blog posts, tweets and defector's accounts", and what he found he overviews in his NYT article which he titled The Soft Power of Militant Jihad.
Weeping, music, poetry
Zarqawi, the one who introduced the world to online viewings of the beheading of hostages, the one who launched the bombings of Shia mosques and market places to provoke civil war between Iraq's Sunnis and Shias, earned the nickname Slaughterer, was also known in jihadi circles as He Who Weeps a Lot. The Slaughterer was known to weep during his prayers and when speaking about the sufferings of Muslim women under occupation.
For these violent extremists "communal sobbing", viewed as a sure sign of devotion to God, "is as common as car bombing".
We must recognize that the world of radical Islam is not just death and destruction.
Imams sometimes cry in the public performance of their duties and jihadi devotees weep along with them. The sound of religious hymns, the viewing of propaganda videos, talk of the plight of Sunni Muslims and discussions of the afterlife — all these activities can evoke weeping. Some do so more than others and those who weep the most are looked up to by those who weep little or not at all.
Why have tens of thousands of people from around the world chosen to live under the Islamic State's draconian rule and fight under its black flag? To understand this phenomenon, we must recognize that the world of radical Islam is not just death and destruction. It also encompasses fashion, music, poetry, dream interpretation. In short, jihadism offers its adherents a rich cultural universe in which they can immerse themselves. (Soft Power)
Music is a significant part of jihadi life. In training camps, in their safe houses, dorms, in the battle fields, on Twitter and Facebook, thousands of jihadi songs (without musical instruments) are being played and sung.
Some use them to mentally prepare for operations: Ayoub El Khazani, a 25-year-old Moroccan man who attempted a shooting attack on a Paris-bound train in August, listened to YouTube videos of jihadi anashid [a cappella hymns] just minutes before his failed operation. (Soft Power)
Poetry may have gone out of fashion for many of us but it is widely appreciated in the Arab and Muslim world, and it remains "another staple of jihadi culture". Islamic State leaders often recite lines of poetry in their speeches.
Foot soldiers in Syria and Iraq sometimes hold impromptu poetry performances or group recitals in the field. (Soft Power)
Dream interpretation
And then there is dream interpretation. Recall from the Bible how often dreams are the communications from God.
Perhaps more important than poems for jihadis are dreams, which they believe can contain instructions from God or premonitions of the future. Both leaders and foot soldiers say they sometimes rely on nighttime visions for decision making. Omar Hammami, the Alabama-born man who fought with the Shabab in Somalia in the late 2000s, said he thought of defecting, "but it was really a few dreams that tipped the scales and caused me to stay." Mullah Omar, the mysterious one-eyed Taliban leader who died in 2013, reportedly made no consequential strategic decision before getting advice from his dreams. (Soft Power)
Thomas Hegghammer in his article additionally refers in passing to styles of clothing, in-group etiquette and personal habits — "a whole new lifestyle".
Music, rituals and customs may be as important to jihadi recruitment as theological treatises and political arguments. Yes, some people join radical groups because they want to escape personal problems, avenge Western foreign policy or obey a radical doctrine. But some recruits may join because they find a cultural community and a new life that is emotionally rewarding.

. . . .  We are not only confronting organizations and doctrines, but also a highly seductive subculture. This is bad news. Governments are much better equipped to take on the Slaughterer than they are He Who Weeps a Lot. (Soft Power)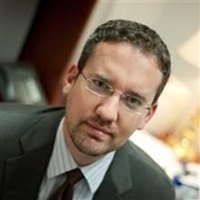 Apocalypse now
William McCants describes other facets of the same communal-religious experience of jihadi life in The ISIS Apocalypse. Foreigners who travel to join Islamic State call themselves "strangers". Says the hadith:
It was narrated from 'Abdullah that the Messenger of Allah (ﷺ) said:

"Islam began as something strange and will go back to being strange, so glad tidings to the strangers." It was said: "Who are the strangers?' He said: "Strangers who have left their families and tribes."
Such passages are in the apocalyptic end-time section of the Book of Tribulations, placing these "strangers" at the time of the Final Judgment on the unbelievers.
Other end-time prophecies — the war in Syria, the black flag, the return of slavery, and many more — are also studied and talked about and rationalised, binding the comrades in the tense excitement of the times and events they believe they are privileged to be experiencing. The prototype of the Islamic State, al-Qaeda in Iraq (AQI), when led by Masri after the death of Zarqawi, even made the blundering strategic military decision to begin the conquest of the whole of Iraq on the basis of his sincere belief that within three months the Mahdi would come on prophetic schedule. (Spreading his forces so thinly only resulted in major military setbacks.)

David Cook, author of two specialist studies on apocalyptic writings in the Islamic tradition and more recent times, has shown that the Quran and mainstream Islam has very little (i.e. nothing) to say about the end-time prophetic views of the Islamists. Sources for these ideas have been the Bible, fundamentalist Christian tracts, UFO literature and global (anti-Semitic) conspiracy theories, words attributed to Muhammad.
ISIS is using apocalyptic expectation as a key part of its appeal. "If you think all these mujahideen came from across the world to fight Assad, you're mistaken. They are all here as promised by the Prophet. This is the war he promised — it is the Grand Battle," a Sunni Muslim told Reuters.  

— Stern, J & Berger JM 2015, ISIS: The State of Terror, Collins, London.
The religious-communal experience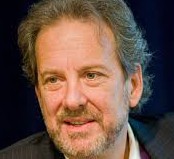 All of this is what led anthropologist Scott Atran to make the following comment:
We are missing an important part of the power in attraction and joy of the movement. I remember in Pakistan and among immigrants in Barcelona people would always lie or equivocate about how strongly they supported AQ or the Taliban. But their poems never lied.

There is a serious and intense poetry associated with the jihad. there are captivating acapella chants, and the serious sharing of nighttime dreams that characterize the culture of the Islamic State. A deep part of the human experience common to premodern cultures but increasingly absent from ours (and whose power and meaning the neo atheists and neo clausewitzians just don't get).

Among the Itza' maya I lived among families who would gather in the morning and interpret one another's dreams, and sometimes take those dreams and interpretations to shamans for guidance. Jihadis often do this (with imams and amirs replacing the shamans) to guide even battlefield decisions. The jihadi culture is thick and 3-dimensional. Its atavistic elements, folklore more like the fascist revolution than others.

I see little if any attempt to deal with this, which ultimately determines the staying power of this culture given sufficient material means.
Thanks to Mark Erickson for alerting me to the discussion page where the informal comment appeared.
Misunderstanding terrorism's relation to religion
Attacking the Muslim religion as somehow being the inspiration for Islamist terrorism is like attacking Christianity and the Bible in order to counter the Christian Identity movement or any other pernicious cult. Not only does it let the responsible religious beliefs escape untouched, it completely overlooks the real nature of the psychological-sociological forces that draw young men and women to follow after the "sacred vision" that bestows on them a new identity, a new life, even in death.
What will happen when the prophecies fail? No doubt some will be disillusioned. Yet we know that prophetic failures alone rarely mean the complete dissolution of eschatological sects.
Some people might be initially attracted to a religious group for reasons of doctrine. They see it as a source of "Truth". But those who stay and experience the religious life sometimes shift their grounds for continuing with the group. I recall from my own experience what I have since read in the experiences of many others that one comes to learn that some doctrines are not as secure as one originally believed, but by then the attachment to the group is no longer an intellectual one grounded just in the teachings, but in the experience of close family bonding with others, and in what one comes to interpret as a close relationship with a higher Being in whom one fuses one's own identity.
There are others who have come under the authority of ISIS who have not been so spiritually moved. Many of these were compelled by violence so extreme that according to most theorists it should never have been capable of building a viable state. But how that happened is another story.
---
Cook, D 2005, Contemporary Muslim Apocalyptic Literature, Syracuse University Press, Syracuse
Cook, D 2002, Studies in Muslim Apocalyptic, Darwin Press, Princeton
Hegghammer, T 2015, The Soft Power of Islamic Jihad, NYT.
McCants, W 2015, The ISIS Apocalypse, St Martins Press, NY.
Stern, J & Berger JM 2015, ISIS: The State of Terror, Collins, London.
and
Atran, S 2015 in response to question asked by Pam Weintraub, Is the revolutionary violence of Islamic extremism any different from other revolutions in history?
The following two tabs change content below.
Neil Godfrey
Neil is the author of this post. To read more about Neil, see our
About page.
Latest posts by Neil Godfrey (see all)
---
If you enjoyed this post, please consider donating to Vridar. Thanks!
---