Revised some hours after initial posting.
This post introduces the general idea of the fundamental principles of morality being universal and innate in human beings, yet being tweaked and expressed in different ways according to culture, much the same way different languages derive from the same basic principles of grammar that are part of our unconscious makeup.
According to this theory, we rationalise moral judgments and respond emotionally to them. That is, the moral judgments to acts that we witness come first (intuitively, unconsciously) and we react emotionally to these and may attempt to explain our judgments rationally. But reason and emotion are not the origins of our moral judgments, as Kant and Hume thought respectively.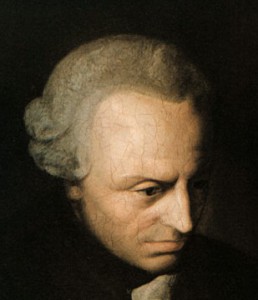 Immanuel Kant: It is through our reason and rationality that we determine what is right and wrong. Emotions incite us to acting selfishly and foolishly so true morality ought to be guided by reason alone. We should use our reasoning faculties to determine general moral obligations that would apply universally. Hence his "categorical imperative:
I ought never to act except in such a way that I could also will my maxim should become a universal law.
This principle meant that we should never treat people merely as a means to an end, be we should respect others as having their own desires and goals.

David Hume: Our moral judgements come to us through our emotions. Just as we recognise immediately a beautiful painting or an ugly one, so our emotions tell us immediately when an act we witness is virtuous or immoral. Some personality traits, Hume said, are innate, while others are acquired through our culture. An innately generous person who gives to charity is recognised as doing a morally good thing. One who has learned from society the importance of acting fairly and who resolves to act fairly even against self-interest, is also recognised as a morally good person.
It is our emotional response to some action that is the basis of our judgment on whether or not the act is moral.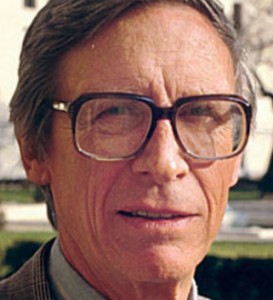 John Rawls: Not emotions, nor reason, but unconscious principles drive our moral judgements. We accordingly cannot always explain why a certain action is right or wrong — it just "is".
We possess an innate moral grammar akin to the Chomskyan notion of an innate and universal linguistic grammar.* Just as we have a faculty for language, one that is hidden beneath our conscious awareness, so we also have a faculty for moral judgments.
We are all born with the same "repository of principles for growing a language". We are not aware of these principles but they determine our ability to understand and acquire language, whether Chinese, French or English.
The theory of innate language faculty or generative grammar says that we are all born with fundamental rules that apply to all languages and that enable speakers to distinguish between nonsense sayings and meaningful ones even in cases where they are hearing the words for the first time. Examples:
* Languages differ in how they frame questions, but no language takes the order of words in a statement of fact and then reverses that order to create a question (e.g. "Christmas comes once a year" never becomes "A year once comes Christmas?"
* Most languages use either subject-verb-object or a subject-object-verb order. This is a rule-constraint in languages: we do not find as many different sentence orders as we find cultural or dog varieties in the world.
The environment feeds [the child] the particular sound patterns of the native language, thereby turning on the specific principles of only one language, or two if the parents are bilingual. The problem of language acquisition is therefore like setting switches. Each child starts out with all possible switches, but with no particular settings; the environment then sets them according to the child's native language. (Hauser 2006, p.38)
Moral grammar works the same way in Rawls's theory. We are all born with the principle of distributive fairness, for example. But the specifics of what is fair will vary according to cultural upbringing.
One experiment that demonstrates this is a game in which one person is given $10 and is given the option of sharing it with you. If one person gives you nothing out of the $10 then when it is your turn to share, you will very likely not give them any share of your $10 either. Even if they give you a little, say $2, you are likely to consider even that an unfair offer. But another person who shares her $10 half and half and gives you $5 (or close to $5) is someone you will probably consider is acting fairly and when your turn comes you will reciprocate and give them $5 (or close to it) of your $10, too.
But such experiments are performed mostly on Western university students. What happens in other cultures?
For the Au and Gnau in Papua New Guinea this game is played quite differently. The persons given the equivalent of $10 may offer to share what Westerners would consider reasonably fair (generally around 40% of their booty) but more than half of the would-be recipients reject the offer. Why? In their horticultural society gift-giving has a central cultural function and the recipient is obligated to repay with an equally large gift. The anxiety of receiving a gift leads many to reject a fair offer.
So how we act on what is a fair proposal appears is culturally determined.
Among the Ache of Paraguay people do accept low offers and generally offer more than 40%. This generosity and acceptance has a parallel with their hunter-society custom of sharing their catch with the rest of the camp.
The Machiguenga of Peru, slash-and-burn horticulturists, made the lowest offers — as low as 15% — and these very low offers were most often accepted. Their culture involves very little cooperation and exchange beyond their family units.
Overall, each society expresses some sense of fairness, but societies vary with respect to their perception of inequity and their willingness to punish by means of rejecting offers; some societies reject offers when they are deemed unfair, while others never reject, regardless of the amount offered.

These simple economic games suggest that fairness is a universal principle with parameters set, presumably in early development, by the local culture. (Hauser 2006, p.84)
Other posts on this theme are stored in the ethics and human nature archive.
---
Hauser, MD 2006, Moral Minds: how nature designed our universal sense of right and wrong, HarperCollins, Pymble.
The following two tabs change content below.
Neil Godfrey
Neil is the author of this post. To read more about Neil, see our
About page.
Latest posts by Neil Godfrey (see all)
---
If you enjoyed this post, please consider donating to Vridar. Thanks!
---