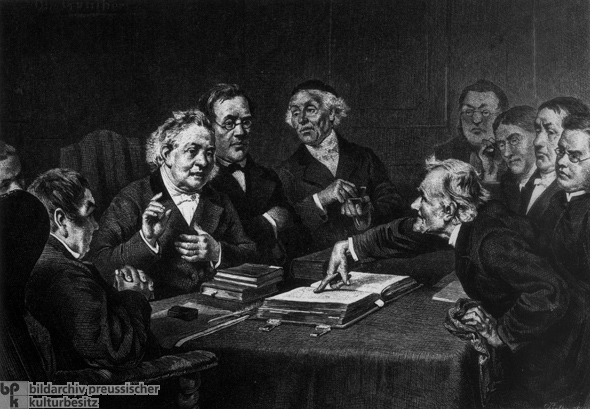 Emeritus Professor Larry Hurtado is a well respected scholar who has made significant contributions to his field. I have read four of his books (How on Earth Did Jesus Become God? — which I have discussed favourably on this blog; One God, One Lord; Lord Jesus Christ; and The Earliest Christian Artefacts) and have a fifth ("Who Is This Son of Man?") on my shelf waiting in line to be read soon. I have learned a lot from Professor Hurtado. I especially love to follow up footnotes and I have learned much from other readings to which Hurtado's works have led me.
However, I also have some differences with the Professor. That's only to be expected. Probably none of will ever find anyone with whom we agree on everything. In an exchange some time ago I realized just how deep our differences were when I asked him for what he considered the bare raw data that any historian of Christian origins needs to be able to explain. His reply demonstrated that he is fails to distinguish data from interpretation. (I described this interaction and illustrated Professor Hurtado's confused reply in Who's the Scholarly Scoundrel? — Do excuse the editorial choice of heading. I do not believe Larry Hurtado is really a scoundrel. I once almost had the opportunity to visit the university where he resides and had looked forward to shaking his hand had the trip come off.) I found this confusion of data and interpretation/conclusions drawn from data alarming in someone who claims to be a historian. But then long-term readers of this blog will know how I have often pointed out the stark differences between the way historians of other fields when at their best employ methods that are unlike anything found in theology departments. Richard Carrier is not the only historian to point to Bayes' theorem as a tool that can help historians monitor their biases and lapses in valid analyses of data and prod them towards more reliable results. Historians of the New Testament have a lot of catching up to do.
But there was another exchange with Professor Hurtado that shook me even more. He appeared to declare that one is only qualified to make a sound judgement on whether Jesus existed if one spends years in the studies of ancient languages and textual analysis and more:
Anything is open to question, of course. But to engage the sort of questions involved in this discussion really requires one to commit to the hard work of learning languages, mastering textual analysis, text-critical matters, historical context of the ancient Roman period and the Jewish setting of the time, archaeology, and more. And we know when someone has done this when they prove it in the demands of scholarly disputation and examination, typically advanced studies reflected in graduate degrees in the disciplines, and then publications that have been reviewed and judged by scholarly peers competent to judge. That is how you earn the right to have your views taken as having some basis and some authority. I'm not an expert in virology, or astro-physics, or a number of other fields. So, I'll have to operate in light of the judgements of those who are. Why should I distrust experts in a given subject? Why should I term it "intellectual bullying" if scholars in a given field asked about a given issue state the generally-held view in a straightforward manner, and ask for justification for rejecting it? (Larry Hurtado's Wearying Did Jesus Exist? Encore)
Professor James McGrath has said the same:
Carrier suggests that laypeople can and should evaluate the arguments of experts, even with respect to the consensus. That seems to me strikingly odd – if laypeople who do not have the extensive knowledge professional scholars do can normally(and not just in exceptional rare cases) evaluate matters in that domain, then surely that implies that one doesn't need the extensive knowledge of data experts have in order to draw conclusions. But anyone who has studied a subject even as an undergraduate, and has had what they thought was a brilliant insight, only to discover through grad school that their idea was neither new nor brilliant, will probably protest that Carrier is wrong. (Can a lay person reasonably evaluate a scholarly argument?)
I won't repeat here what should be the very obvious counter-arguments that I have spelt out in the related posts linked above, especially Can A Lay Person Reasonably Evaluate A Scholarly Argument?
Professor Hurtado's latest blog post repeats this point: