---
All posts in this series are archived in the O'Neill-Fitzgerald Debate.
---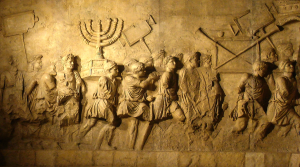 Tim O'Neill (TO) writes some very true words that enable us to identify a "careful" and "honest" treatment of a work:
What a careful, honest or even just competent treatment of the subject would do would be to deal with all relevant positions throughout the analysis . . . . (O'Neill, 2013)

So let's see if TO himself has followed his own advice and given his readers a "careful, honest or even just competent treatment" of David Fitzgerald's (DF) book.
Read TO's second part of that above sentence:
but Fitzgerald does not even acknowledge this middle ground position – that of a historical Jesus who was not miraculous and does not conform closely to the Jesus of the gospels – even exists.
It is very difficult to approach a topic calmly and with dispassionate reasoning if one is predisposed to have a deep loathing for what one believes is in the printed page. It is almost impossible in that mood to grasp the original meaning of what one is reading. One will project into the page what one believes is there. One needs to let go of all defensiveness in order to read stuff like that fairly and respond meaningfully. That's no excuse, of course. Any competent writer will recognize that sort of bias, confess it, and work against it.
As we saw in our previous post DF does indeed not only "acknowledge this middle ground position" but he frames his book with it: the opening pages and closing chapter are dedicated specifically to it. The same position further appears throughout the body of the book. So TO does not simply fail or neglect to deal with the full argument of David Fitzgerald's (DF) book, he 'carelessly, dishonestly or even just incompetently' tells readers the opposite of the truth about its contents. I am reminded of several James McGrath's "reviews" of Earl Doherty's Neither God Nor Man. If "mythicism" is such an incompetent and silly proposition why do people need to write brazen falsehoods in order to refute it?
But maybe we are being harsh and he was tired and distracted while reading the arguments in DF's Nailed that he tells his readers are not there.
So let's give him another chance.
Another of TO's damning indictments begins:
Fitzgerald insists that there are elements in the story of Jesus which should have been noticed by historians of the time and insists that there is no shortage of writers then who should have recorded some mention of them . . .  (O'Neill 2011)

He quite correctly quotes DF to support this:
There were plenty writers, both Roman and Jewish, who had great interest in and much to say about (Jesus') region and its happenings …. We still have many of their writings today: volumes and volumes from scores of writers detailing humdrum events and lesser exploits of much more mundane figures in Roman Palestine, including several failed Messiahs. (Fitzgerald, p. 22)

DF did say that these other writers, both Roman and Jewish, did have enough interest in Palestine of the day to make mention of it in their writings — and he does say that their writings "included" mention of "several failed Messiahs".

Manipulator or Debater?
TO then moves in to close the semantic trap. He accuses DF of saying that "scores of writers" wrote of failed Messiahs in Palestine:
If we did indeed have "scores of writers" from Jesus' time with such an interest in Jesus' region and who wrote about "failed Messiahs" then it would certainly be very strange that we have no contemporary mentions of Jesus.
It is very clear from reading Nailed that DF is actually arguing that there are many writers, both Jewish and non-Jewish, whom we can expect to have made some notice of Jesus and the early Christians, and that some of these did mention other "failed Messiahs". TO has chosen to ignore the clear argument of DF as expressed throughout Nailed in preference for the trick of making the most out of DF's poor wording that do allow for the possibility of one interpretation being that he at one point meant to say "scores of writers" wrote about failed Palestinian Messiahs. Of course we don't have scores of writers addressing those people. And it is very clear from DF's larger argument that he did not mean that.
When someone plays with semantics in preference to grasping and addressing the clearly intended and demonstrable core argument of a work, then one has every right, in my opinion, to assume one is dealing with a manipulator seeking for opportunity to pounce, not with anyone genuinely interested in serious and honest discussion.
O'Neill's ignorance of ancient historical sources
Strangely, he never tells us who these "scores of writers" with this interest in Jewish Messiahs are, which is very odd. As it happens, we have precisely one writer who mentions any figures who might be seen as "failed Messiahs", and that is the Jewish historian Flavius Josephus.
Tim is emphatic and he repeats the charge in later posts: he will have readers believe him when he says "we have precisely one writer who mentions any figures who might be seen as "failed Messiahs".
That is false. It is wrong. It demonstrates an ignorance one would not expect from someone who boasts of superior competence with historical sources and ridicules those who are not.
In addition to Josephus we also have Dio Cassius writing about the capture and execution of Simon Bar Giora (Bargiora), messianic pretender and leader of the Jewish rebellion. We also have Tacitus in his Histories, book 5, speaking of a Jewish prophecy (would TO admit a Roman historian having an interest in failed Jewish prophecies let alone failed messiahs?) that encouraged Jews to believe a Messiah to rule the world would arise from their ranks. Tacitus also mentions not only Simon Bar Giora but an earlier Simon, one who arose at the death of Herod, who was also a messianic claimant. Tacitus also mention other leaders of the Jewish rebellion, Bar Goria's co-ruler, John of Giscala (though Tacitus mistakenly assigns the Bar Giora name to John) and Eleazar.
I should be astonished that even an associate professor who describes himself as an historian actually commended TO's article for its "detailed" treatment of DF's book. Surely an associate professor and theologian would know his historical sources and have advised TO of his error.
TO steers his readers to look only at the Jewish historian, Josephus, and crows that he mentions names that Roman historians do not:
Apart from Josephus, no writer so much as gives them [messianic pretenders other than those mentioned above by Dio Cassius and Tacitus] a sentence's worth of attention. So somehow Fitzgerald thinks these minor events in the Jesus story should be mentioned when far bigger, more significant events are not.
Except that TO was clearly ignorant of the fact that Roman historians did in fact mention other failed messianic pretenders.
Of course we see again here TO's impatience with DF intentionally writing for the majority of people who do believe the Gospel account of Jesus or that the Gospel narrative represents the historical Jesus. TO does not believe DF had any right to do that. He should have restricted his discussion entirely to those who do not believe in the Gospel Jesus, TO insists. And even here TO falls into the confusion of which he accuses DF. He blames DF for not being clear whether his is talking about the Gospel Jesus or another type of Jesus who is a far more modest construct of scholars. DF is in fact pointing out that the Gospel Jesus does indeed do much greater works than later messianic pretenders. He attracts crowds from all the neighboring regions beyond Judea to follow him! No messianic pretender ever accomplished that.
And as for mundane affairs in Jesus' day in Palestine, we will also see that Tacitus and another Jewish writer inform us of details of "petty" judgements (by TO's standards) of insignificant cases by the Roman governor Pilate.
TO gets himself into an even deeper morass with flawed logic, tendentious reading, "overlooked" facts and suppression of DF's arguments.
We will continue these points and what one might expect from Greek and Roman records about Jesus in future posts.
The following two tabs change content below.
Neil Godfrey
Neil is the author of this post. To read more about Neil, see our
About page.
Latest posts by Neil Godfrey (see all)
---
If you enjoyed this post, please consider donating to Vridar. Thanks!
---