Some of the words in the Testimonium (TF) are characteristically Josephan, but when we step back and
look at the thematic sequence in Book 18 of Antiquities from the beginning,
and compare the Jesus TF with Eusebius's various wordings of it,
and compare the images each of the two authors deployed to express their respective agendas,
then an interesting possibility of how Eusebius (or a closely related scribe) manipulated the wording and story flow found in Josephus to create the TF.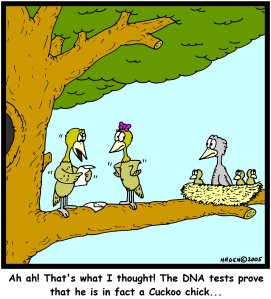 To start at the beginning
The TF (Testimonium Flavianum or Testimony of Flavius Josephus) is a passage about Jesus that is found in the 18th book of Antiquities, a history of the Jewish people by Josephus written near the end of the first century c.e.
Now there was about this time Jesus, a wise man, if it be lawful to call him a man; for he was a doer of wonderful works, a teacher of such men as receive the truth with pleasure. He drew over to him both many of the Jews and many of the Gentiles. He was [the] Christ. And when Pilate, at the suggestion of the principal men amongst us, had condemned him to the cross, those that loved him at the first did not forsake him; for he appeared to them alive again the third day; as the divine prophets had foretold these and ten thousand other wonderful things concerning him. And the tribe of Christians, so named from him, are not extinct at this day.
There is debate over whether it is in part or in whole an interpolation of a later Christian scribe. This series of posts (see the TF archive) is presenting, and in a few places slightly augmenting or modifying, arguments that the entire passage was forged by Eusebius.
The Nest — Book 18 of Antiquities
Next, a look at where the TF is found, Book 18 of Antiquities.
(The Greek and English can be seen side by side on this PACE page.) [Link no longer active. 3rd August 2015]
i. examining the nest
This book opens with "Caesar" sending Cyrenius and another to take charge of affairs in Syria and Judea, including the collection of taxes. This provokes one Judas to instigate a popular rebellion against Rome. Judas and the leaders of this rebellion were hypocrites according to Josephus, who only pretended to have the deeper interest of their Jewish nation at heart, and were really self-seeking manipulators.
This is going to be of interest when we see that the TF contains a word to describe Jesus that, for Eusebius, conveyed the meaning of the direct opposite of such pretenders. One might even see one like Eusebius reading this opener of Book 18 and comparing the opposite character of his Leader and the one he believed to be the true King of the Jews.
ii. some useful twigs
Many Jews "received what they said with pleasure" — the same Greek words as we later find in the TF when the followers of Jesus are said to have received the truth with pleasure.
But the final result of their tumult was murder of "the principal men" (the same descriptor as we find in the TF of those who recommended to Pilate that Jesus be crucified), demolition of cities, widespread famine and the destruction of the Temple.
If a Christian was copying Book 18 and preparing to add a passage about Jesus, is it any surprise that he should use a couple of words that he read and copied in the original not long before? But will discuss this further later.
iii. some tell-tale bits
These rebels instigated the eventual destruction of their nation, and even the eventual changing of their traditional religious customs (customs of their fathers), the stuff moderns would regard as foundations of national identity.
Josephus calls this rebel movement the "fourth philosophy" of his nation. He depicts it as a late addition to the more respectable and stable first three philosophies or sects, the Pharisees, the Sadducees and the Essenes. Having described the unruly evils of the fourth philosophy, he proceeds to explain to readers that the Jews were more traditionally characterized by the respective wisdoms and commendable characters of the other three. Some scholars have seen Josephus's intent here to emulate the Greek simplification of their own philosophical schools.
It is worth taking some note of the special interest Josephus shows in these religious groups with a view to comparing the focus that we will see in the subsequent TF passage.
Pharisees
Josephus in this digression first describes the Pharisees and is clearly interested in demonstrating to his Roman readers the upright character and enlightened doctrines of this philosophy. Of special note are the Pharisee's beliefs about human nature and the afterlife, and their current practice of respecting the traditions of their fathers, their piety, their tolerance of others, and the fact that they have been able to nobly influence for the good many of their countrymen.
Sadducees
Josephus is a little less flattering of the Sadducees, since he notes their tendency to argue with their teachers, but nevertheless, they also are close enough to the Pharisees, and are positively influenced by them, and are also reputed to include many of noble character among their ranks.
Essenes
Finally, Josephus reserves the most praise for a group whom he says number a mere 4000 in the world, the Essenes. Again he dot-points their key doctrinal beliefs, as well as their most distinctive demonstrations of their virtuous character. They hold all things in common, do not have servants (nor wives) and earn their living by farming. But most of all,
yet is their course of life better than that of other men . . . . It also deserves our admiration, how much they exceed all other men that addict themselves to virtue, and this in righteousness; and indeed to such a degree, that as it hath never appeared among any other men, neither Greeks nor barbarians, no, not for a little time, so hath it endured a long while among them. (18.18)
I find it curious that if Josephus wrote even part of the TF that he did not, in that TF (or elsewhere such as here) express a similar interest in the details of the teachings and customs and behaviours of a group that must surely have numbered more than 4000 in his time, and that although a recent group, one that sprang from such a remarkable man who swayed Greeks as much as Jews. It is also of note that had Josephus known of Christians, he certainly did not think their "righteousness" was on a par with that of the Essenes. (It is the Essenes, for example, who held all things in common, not the Christians, contra Acts.)
Judas the Galilean
Josephus next comes to the "fourth philosophy" that he says originated with Judas the Galilean. He remarks on their willingness to die any sort of deaths for their cause, and one is reminded of Roman authors such as Pliny the Younger describing such extremism and stubbornness as itself an evil, and wonders if such was the feeling of Josephus, too. This suspicion is confirmed when Josephus concludes his account by referring to this movement as "a distemper" that sent the nation "mad".
And it was in Gessius Florus's time that the nation began to grow mad with this distemper, who was our procurator, and who occasioned the Jews to go wild with it by the abuse of his authority, and to make them revolt from the Romans. (18.23)
Does it not seem a little odd that a Jewish historian who could express utter contempt for such extremism could have been neutral or mildly impressed by Christians who had the same willingness to face martyrdom for their cause?
v. a bigger giveaway sign?
But the real give away, I think, is this. One of the key points in common to all three groups that particularly means a lot to Josephus is their degree of reverence for the customs of old. It was the demise of ancient customs that was one of the abhorent results of the movement begun by Judas. The others are all singled out for praise for their compliant perpetuation of the old customs.
Christians, and Jesus, we know, stood out for departing from the old customs. How could Josephus possibly have had a kind or even neutral word to say about them?
Further, it might be deemed curious that Josephus did not choose this same digression on "Jewish philosophies" here to make some note of Christians, if indeed they and their teacher had such an astonishing impact on society. Were they not more noticeable or at least as much of interest to his audience as the Essenes?
iv. extraneous twigs
But this is a digression. Josephus wants to remind readers that despite the "infection" of the fourth philosophy, Jews are historically "not all bad". So he digresses a moment, and makes it clear to his readers that his recap of these Jewish belief systems is indeed a "footnote", a digression from his main narrative:
of which sects, although I have already spoken in the second book of the Jewish War, yet will I a little touch upon them now. (18.11)
And at the end of this digression he again signals his return to the main narrative with:
And these are the sects of Jewish philosophy. (18.23)
One will see these "digression notices" regularly throughout Book 18. But though many see the TF as a digression, it lacks these characteristicaly Josephan "footnote" indicators.
---
. . . . . hope to finish this soon — had expected it to be a short piece but once started the more i noticed . . . .
---
The following two tabs change content below.
Neil Godfrey
Neil is the author of this post. To read more about Neil, see our
About page.
Latest posts by Neil Godfrey (see all)
---
If you enjoyed this post, please consider donating to Vridar. Thanks!
---