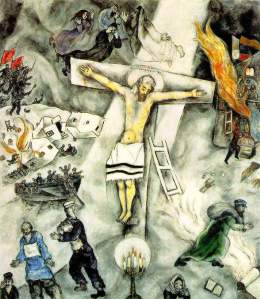 Géza Vermes is not a mythicist. He believes in the historical reality of Jesus to be found beneath the Gospels. But in the context of any mythicist debate what he writes in The Changing Faces of Jesus about the "myth" of Christ Jesus in Paul's writings is noteworthy. It shouldn't be. What he writes is noncontroversial. What makes his remarks noteworthy in the context of a mythicist debate is that he is not addressing mythicism at all and so his comments are not tainted with anti-mythicist polemic.
Consequently readers interested in an honest debate are free to see where traditional mainstream scholarly views and mythicist arguments do in fact coincide. One also encounters a reminder that certain stock responses to mythicist arguments are akin to tendentious "proof-texting".
There are more things in the mainstream scholarly literature, Horatio,
Than are dreamt of in your stock anti-mythicist proof-texts.
Firstly, why are Paul's views so significant? Vermes writes:
Paul can be seen as the father of the Jesus figure which was to dominate as the true founder of Christian religion and its institutions, and even such a sound and solid publication as The Oxford Dictionary of the Christian Church describes Paul as 'the creator of the whole doctrinal and ecclesiastical system presupposed in his Epistles'. (p. 59) Continue reading "Paul's "Mystical-Mythical" Christ the real — or rival? — foundation of Christianity"