Since posting the vicious response of fundamentalist Christian to the Notre Dame Cathedral fire (the Triablogue post below) I have learned that the medieval inquisition is resurfacing in Europe, too.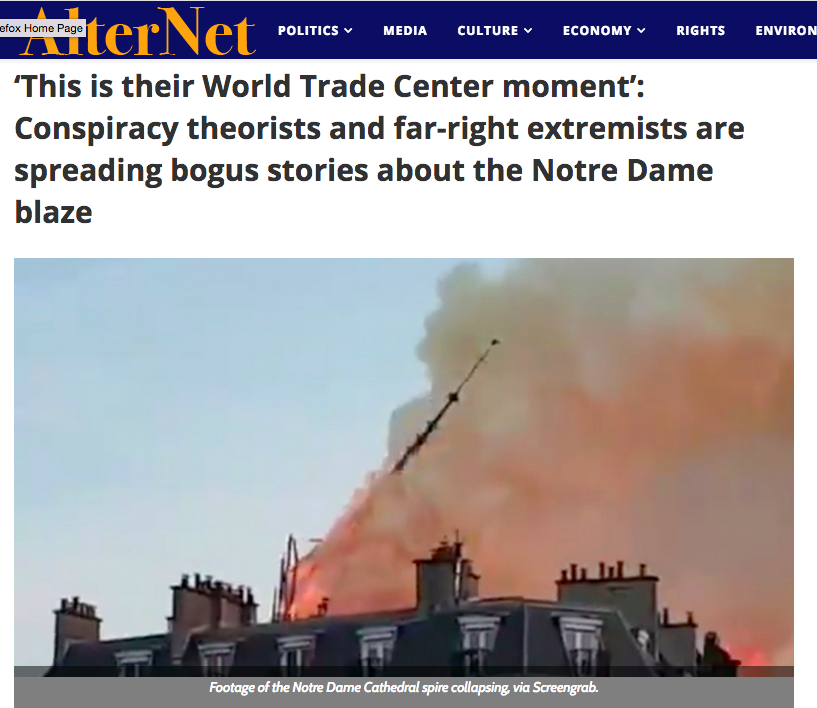 And just about everywhere else, too, where we can expect to find "defenders" against some sort of "Islamic invasion" against Christian societies: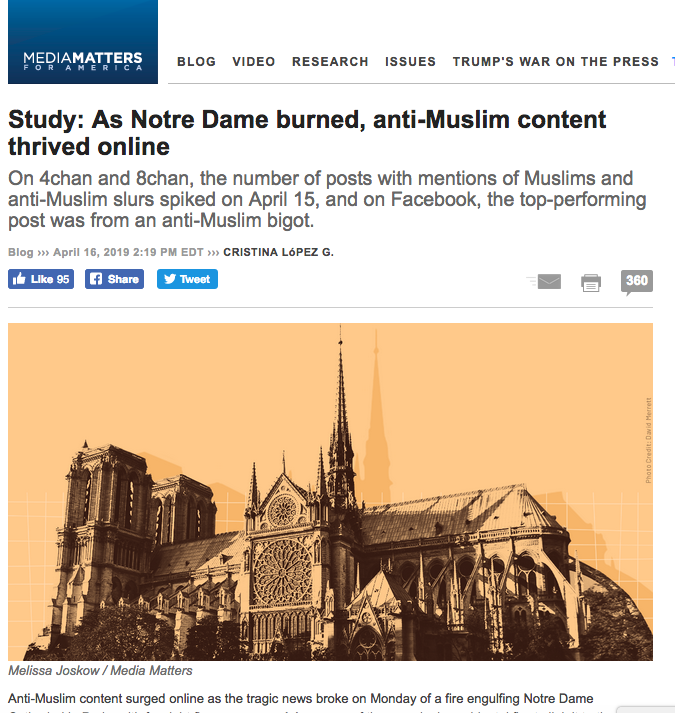 ---
Direct from the seventeenth century! Brought to you by Steve of Triablogue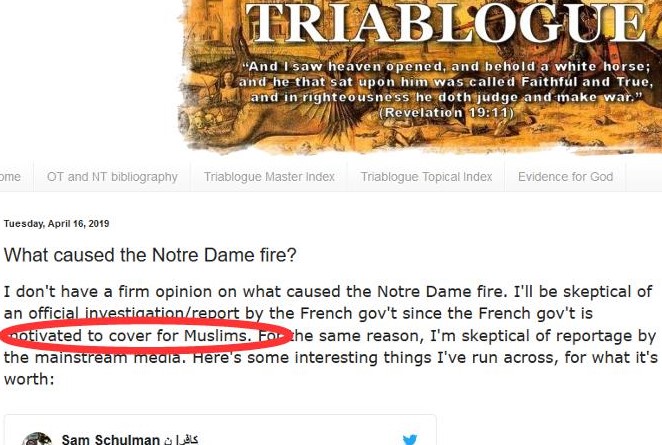 Of course he has "grounds" for suspicion. Five tweets from three authors, each of whom is quickly identifiable as Islamophobic simply by skimming the first pages of their accounts.
Meanwhile, some compassionate sanity from the refreshingly godless Ophelia Benson: