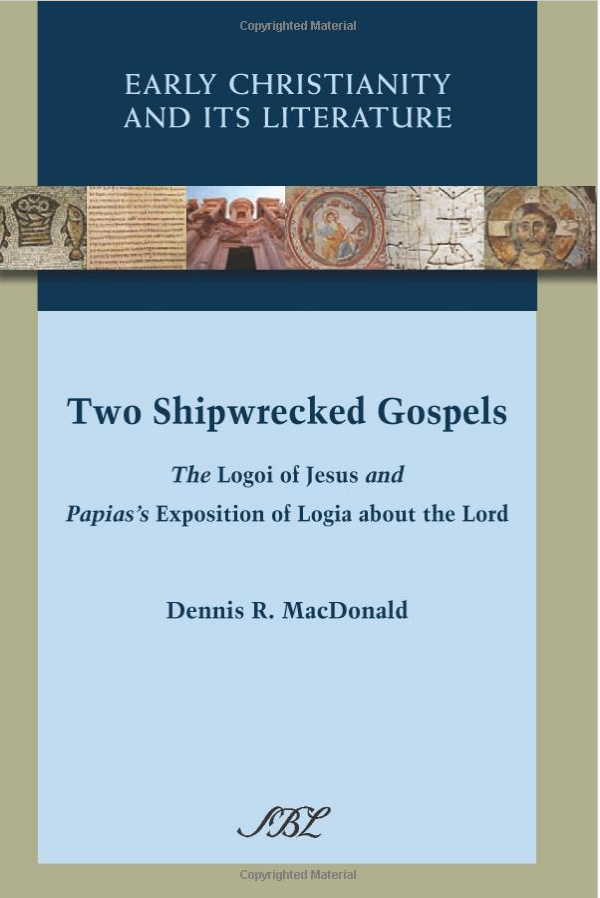 After five years of guilty looks at my unread copy of Dennis R. MacDonald's Two Shipwrecked Gospels: The Logoi of Jesus and Papias's Exposition of Logia about the Lord, I finally overcame my fear of reading its 700 pages of radically new argument addressing the "synoptic gospel problem" — and was very pleasantly surprised. I enjoyed it. It was not fearsomely complex at all. It was a positively challenging and thought provoking read. Speculative in places, yes, but speculation is always tethered to the rocks of data; it is not free-floating speculation. And much of the discussion is a close examination of composition and density of those data rocks with a view to testing the explanatory power of the thesis.
Before I outline MacDonald's suggestions let's refresh our memories of the most common prevailing views of the synoptic problem. The most common view is that the Gospels of Matthew and Luke independently drew upon the Gospel of Mark and another (mostly sayings) source now lost to us, Q: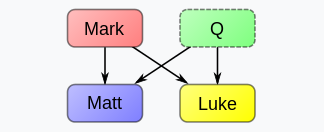 Still a minority view, but one that appears to be gaining a little more ground since Mark Goodacre's The Case Against Q is a revamping of the Farrer thesis: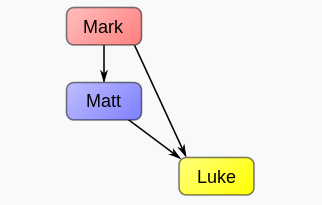 You can see other proposed solutions to the question of the relationship between the synoptic gospels if you go to the wikipedia link I have added to each of the above models.
Enter Dennis MacDonald and his thesis that includes the writings of Papias. Papias? We know about him from what others like Eusebius and Irenaeus have said about him. You will remember that he was the early second century name associated with a rather bizarre story about Judas (he swelled up until he exploded) yet more soberly with discussions he held with certain elders and accounts of the gospels of Mark (it was a record of Peter's memories but Mark got the order of events all mixed up) and Matthew (Matthew originally wrote his gospel in Hebrew but he got the order of events right).
Papias was said to have written The Expositions of the Logia (sayings and stories) about the Lord in five books. With the benefit of other scholars' research (especially Norelli's) into the ancient references to these five books of Expositions MacDonald has attempted to reconstruct some idea of the contents of these respective five volumes.
In the following outline of MacDonald's resulting suggested (he is far from dogmatic) "reconstruction" I have mostly incorporated extracts from Ben C. Smith's Textexcavation site.
.
The Five Books of the Expositions of the Logia of the Lord
Continue reading "Reconstructing Papias and a new look at the Synoptic Problem"