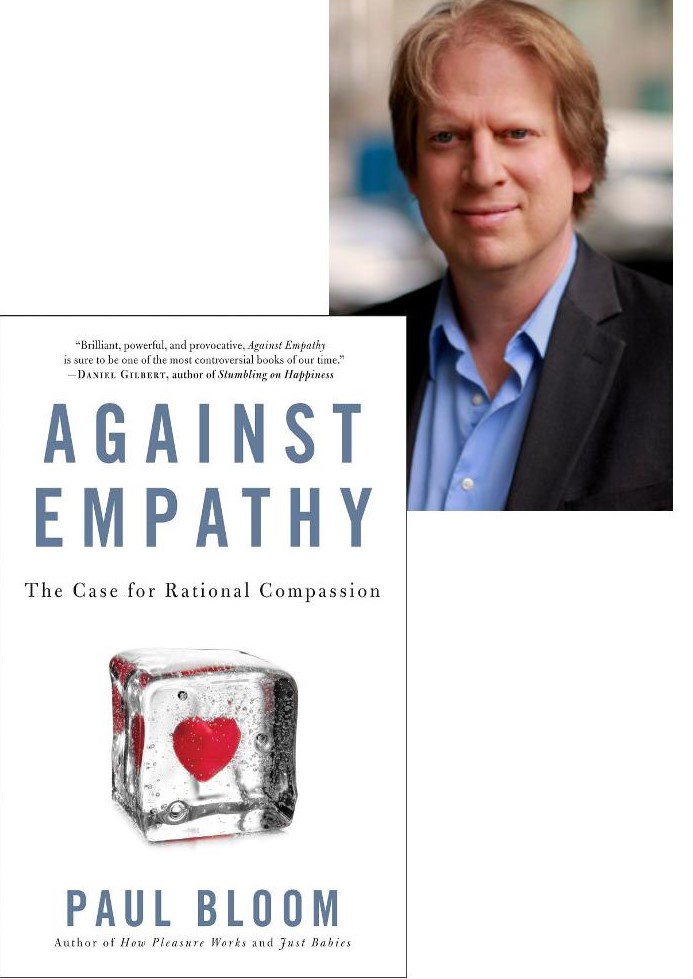 Real life has called me to undertake several many hours-long drives this weekend and I've had plenty of time to listen to podcast interviews that have queued up on my thumb drive. One that I listened to on my way back home this afternoon was with psychologist Professor Paul Bloom who iconoclastically argues that empathy is not necessarily a good thing at all.
For the interview itself go to the Late Night Live site, Is Empathy Always a Good Thing. Philip Adams is a great interviewer.
The most current event that came to mind while listening to Bloom's arguments was Donald Trump's appeal to Americans to feel empathy for the families of persons murdered by "illegal immigrants".
Empathy can be (has long been!) a tool to justify persecution, war, genocide.
Go for compassion. Even Paul Bloom argues that compassion is the greatest moral good in us.
I was heartened to hear Bloom even put in a positive word for Peter Singer's contribution to the moral advance of humanity. Singer has persuaded many of us, millions, yours truly included, to look at the data, the facts, before deciding where our contributions will do the most good. Don't always rely on the cute images of suffering children that sway with empathy alone.