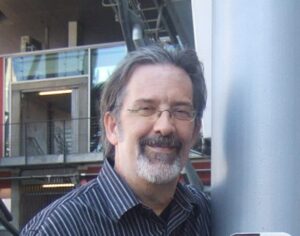 In a comment to the previous post, Russell Gmirkin took issue with my explanation of Kuhn's definition of a paradigm and my conclusion that fields of study outside of natural sciences don't have Kuhnian paradigms, and hence no "paradigm shifts."
He quoted from his forthcoming book, as follows:
One may define an academic paradigm as an implicit or explicit theoretical and factual framework that is agreed upon by consensus by a body of professionals within a discipline. (Gmirkin 2022)
As I've said before, if you want to propose your own definition of a paradigm, I have no quarrel with it. However, having done so, you will have left the Kuhnian universe of ideas. And once again, I protest not because Kuhn was right in all things, but simply because he had a particular structure in mind, and to appropriate his conclusions based on terminology antithetical to that structure is wrong.
Unright
I apparently must now apologize for calling someone or something wrong, since Mr. Dabrowski has informed me that I am displaying "animus." Let us say instead that it is unright. Perhaps even double-plus unright.
Gmirkin continues:
Paradigms are typically perpetuated within academic institutions of learning in preparation for professional life within that field. As an axiomatic intellectual framework enforced by revered teachers and respected peers, paradigms tend to be conservatively preserved and are difficult to change except in the face of both deconstruction by new facts that run counter to the accepted paradigm and the construction of a competing paradigm with greater explanatory power (Kuhn 1996) (Gmirkin 2022)
I understand his point. As we discussed in previous posts, anomalies arise when new data arrives that calls the entire prevailing framework into question. The resulting crisis can engender a great deal of backlash. For example, the discovery of X-rays sent shock waves through the scientific community. One might wonder why this should be so, since the prevailing paradigm didn't exclude the possibility of their existence.
X-rays, however, were greeted not only with surprise but with shock. Lord Kelvin at first pronounced them an elaborate hoax. Others, though they could not doubt the evidence, were clearly staggered by it. Though X-rays were not prohibited by established theory, they violated deeply entrenched expectations. Those expectations, I suggest, were implicit in the design and interpretation of established laboratory procedures. (Kuhn 2012, p. 59, emphasis mine)
And here we see the importance of ingrained, well-established practices in normal, day-to-day, scientific puzzle solving. These established practices are local paradigms, or what Kuhn would later call exemplars. As you may recall, his global paradigm is the entire worldview of the community. Kuhn suggested that we use the term disciplinary matrix instead, but it would appear no one followed his lead.
Living in the Matrix
This disciplinary matrix implies a discipline, which further implies a community that works within that matrix. Kuhn himself put it this way:
In the book, the term "paradigm" enters in close proximity, both physical and logical, to the phrase "scientific community" (pp. 10-11). A paradigm is what members of a scientific community, and they alone share. Conversely, it is their possession of a common paradigm that constitutes a scientific community of a group of otherwise disparate men. (Kuhn 1977, p. 294, emphasis mine)
A paradigm is essentially a sociological phenomenon. Could we then perhaps extend Kuhn's structure to include non-scientific scholastic communities? Gmirkin thinks we can:
My introduction details two distinct paradigm shifts that the field of biblical studies has undergone. The first was the pre-critical (or "fundamentalist") research paradigm that accepted biblical claims of authorship and date. The second was classical Higher Criticism that evolved into a ("Maximalist" or "pre-Hellenistic") theoretical framework that saw the biblical text (notably Genesis-Kings) as having been authored in pre-Hellenistic times with predominantly Ancient Near Eastern literary and cultural influences. The third ("Minimalist") paradigm was what I term the Hellenistic research paradigm that allows for the possibility of the Pentateuch and other biblical texts having been authored after the time of Alexander the Great, subject to influences from Greek culture and literature present in the east under Greek rule. (Gmirkin 2022)
Are these paradigms in the Kuhnian sense? And, further, has biblical research really experienced paradigm shifts? Before I answer these questions, I would draw your attention to something Kuhn noticed early on in his quest to understand how scientific revolutions occur. In the preface to Structure, he wrote:
The final stage in the development of this essay began with an invitation to spend the year 1958–59 at the Center for Advanced Studies in the Behavioral Sciences. Once again I was able to give undivided attention to the problems discussed below. Even more important, spending the year in a community composed predominantly of social scientists confronted me with unanticipated problems about the differences between such communities and those of the natural scientists among whom I had been trained. Particularly, I was struck by the number and extent of the overt disagreements between social scientists about the nature of legitimate scientific problems and methods. (Kuhn 2012, p. xlii, emphasis mine)
Kuhn didn't mean by this observation that somehow the natural sciences have a firmer grip on the truth or that they didn't experience upheavals or argue over facts. Natural scientists do not, he said, have "more permanent answers" than their counterparts in the social sciences.
Yet, somehow, the practice of astronomy, physics, chemistry, or biology normally fails to evoke the controversies over fundamentals that today often seem endemic among, say, psychologists or sociologists. Attempting to discover the source of that difference led me to recognize the role in scientific research of what I have since called "paradigms." (Kuhn 2012, p. xlii, emphasis mine)
Uniform Research Consensus
What distinguishes the hard sciences from the social sciences and the humanities is the existence of prevailing disciplinary matrices or paradigms. The constant relitigation of fundamental ideas keeps them from developing a uniform research-consensus.  Keith Percival explained it quite well:
Furthermore, according to Kuhn this same chronic uncertainty regarding fundamentals is what characterized fields such as celestial mechanics before they had achieved "scientific maturity" by acquiring their first exclusive paradigm. In Kuhn's system, therefore, there is still a very clear line separating the sciences from the nonsciences. Certain fields, moreover, are still stuck in the preparadigm stage of interschool rivalry. It is to this category of scientifically immature disciplines that Kuhn consigns not only the humanities, but also the social and behavioral sciences. (Percival 1979, p. 29, emphasis mine)
Now you see the problem, or at least I hope you do. Biblical minimalism has not replaced maximalism. Both camps have entrenched scholars publishing, arguing, hurling insults at one another. One can also find apparently no end to the number of scholarly papers asking us all to get beyond the animus (and there is real, visceral animus here) and try some third way. There is no consensus.
For some time now, I have been following the story of what the press likes to call "King Solomon's Copper Mines." Suffice it to say, at least for now, that conservative scholars continue to speak of the Davidic-Solomonic empire as a given fact, and are content to refer to any archaeological find from that general period as possibly (probably?) having something to do with King Solomon. The media seizes upon these stories, breathlessly reporting fantastic new discoveries that prove the Bible was right all along. It sells.
I welcome the advent of minimalism. I'm glad to see people taking it seriously. However, it would be unright to say that minimalism has become the dominant disciplinary framework. Conservative, moderate, and "skeptical" scholars still vie for attention and argue over the basics of their profession.
No, these are not paradigms. They are trends.
Paradigms Are Not Styles
Musicians didn't stop creating baroque music because some new observational data revealed its problems. Artists didn't move away from representational art to impressionism because the old style was "broken."
Along those lines, Andrew Dabrowski writes:
Let me try a different tack. Kuhn says

"Periodization in terms of revolutionary breaks in style, taste, and institutional structure have been among their standard tools."

So what are these revolutions against if not paradigms? Kuhn's project was to apply the insights from the humanities to the sciences. (Dabrowski 2022, emphasis mine)
What are these revolutions against? They are revolutions against the earlier style. They occur when people tire of current fashion. Things start to look "old" or "stodgy." Sometimes artists simply decide they've tapped the well dry. They need to express themselves in some other way. It is rarely, if ever, a rational occurrence. Nor do new styles become the standard way of "solving problems."
Andrew also writes:
The condition must be relaxed for the humanities, for as I said paradigms there can coexist. But there are definitely communities of musicians in which one genre is dominant.

Now you could argue that relaxing the third criterion means the concept is no longer "Kuhnian", but I think that's quibbling – everyone recognizes some changes must be made to the definition if it is to be extended to the humanities. (Dabrowski 2022)
We could also, for example, expand the definition of mammal to include reptiles. They are warmblooded — and cold blooded, too. They give milk — or not. They have fur — or maybe scales. Some changes will have to be made to the definition of "mammal" if we extend it to include snakes and lizards. You could argue that relaxing the definition would remove it from the model Linnaeus described, but that's just quibbling.
No, a Kuhnian paradigm is not a style. It isn't a genre or a trend — or even a movement. It is a disciplinary matrix possessed by a community of scientists. You certainly have the right to define paradigm however you wish, but what purpose does it serve to invoke Kuhn and then ignore his entire framework? Why use his terminology, but then contradict those terms at nearly every point?
Conclusion
And here's why it matters. Kuhn wanted to figure out what circumstances surround the shift from one paradigm to another. In other words, what is the "structure" of "scientific revolutions"? Musicians didn't stop creating baroque music because some new observational data revealed its problems. Artists didn't move away from representational art to impressionism because the old style was "broken." But scientists did abandon the phlogiston paradigm for those reasons, and we can trace the experiments that led to its demise.
I will grant you that we can learn from Kuhn's discussions of how difficult it is for people to move from one worldview to another. And this would naturally occur in nonscientific disciplines as well. Kuhn said one can't simply move piecemeal into the new worldview. He called it a gestalt switch. And throwing that switch can be exceedingly difficult.
How, then, are scientists brought to make this transposition? Part of the answer is that they are very often not. Copernicanism made few converts for almost a century after Copernicus' death. Newton's work was not generally accepted, particularly on the Continent, for more than half a century after the Principia appeared. Priestley never accepted the oxygen theory, nor Lord Kelvin the electromagnetic theory, and so on. (Kuhn 2012, pp. 149-150)
In other words, the old guard dies off. Unfortunately, in biblical studies, what I have observed from reading a great deal from the past couple of centuries is that conservative scholarship may lie in the weeds, but it always comes back. It may change its packaging, but it does not die. David Friedrich Strauss discussed many inconsistencies and contradictions that could have triggered a crisis. But they didn't. They sparked a lot of outrage, but the same arguments over the fundamentals never went away.
What I'm saying is this: People generally do not change their minds easily when it comes to fundamentals. People's self-identity is bound up with their worldview. Even in the natural sciences, where practitioners should follow the evidence, they often cannot make the leap. Their gestalt switch is frozen. In the humanities, we can expect it to be even more difficult to flip the switch. And in biblical studies it will be next to impossible, because their worldview is inextricably tied to their understanding of salvation and the belief in their personal role in the cosmic struggle between good and evil.
---
Kuhn, Thomas S., "Second Thoughts on Paradigms" in The Essential Tension. Chicago: University of Chicago Press, 1977.
Kuhn, Thomas S. and Hacking, Ian, The Structure of Scientific Revolutions, 2012, Chicago: The University of Chicago Press
Percival, W. Keith, The American Sociologist, Vol. 14, Issue 1, "The Applicability of Kuhn's Paradigms to the Social Sciences," 1979
The following two tabs change content below.
Tim Widowfield
Tim is a retired vagabond who lives with his wife and multiple cats in a 20-year-old motor home. To read more about Tim, see our
About page.
Latest posts by Tim Widowfield (see all)
---
If you enjoyed this post, please consider donating to Vridar. Thanks!
---