Can scholars study fictional tales and extract historical events from them?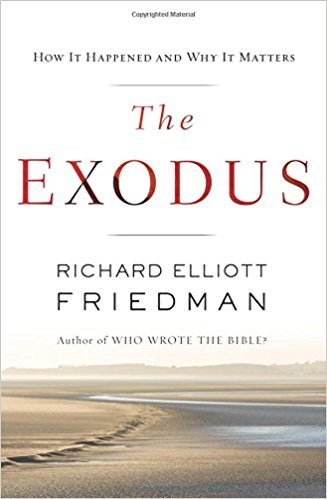 Richard Elliott Friedman, Professor of Jewish Studies at the University of Georgia, says, in effect, "Yes, they can!" He says that he himself can . . . and does. It is even possible to find genuine historical data in the fairy tale of Cinderella and his wife did just that, he writes. Professor Friedman is very clear: a scholar can certainly find the historical truth behind the biblical narratives such as that of the Exodus.
This is the process of literary-historical method. We can read a story that we think is fiction, or even know to be fiction, and still extract historical information from it. At a meeting on the exodus in San Diego . . . , the American biblical historian Baruch Halpern stirred things up saying that the Bible's story of the exodus should be read as a fairy tale. My wife's reaction was precisely to look at a fairy tale: Cinderella. It has mice become horses, a pumpkin a coach, and a poor oppressed girl a princess because a glass shoe fits only her. The story is fiction. It is not history. But the element of the shoe at least reflects that shoes were a real thing in the culture that produced that story. Everyone who heard the story understood it. So eliminate much of the biblical story from the category of history if you wish. The ten plagues may be a fairy tale. The staff that becomes a snake may be a fairy tale. But we shall see that the exodus itself is not the fairy tale. It is the shoes. (Friedman, R.E. (2017) The Exodus. New York, NY: HarperOne. pp. 11f – my bolding)
I believe that there is a problem with Friedman's argument here.
His example of the shoes is a poor one since shoes are found among most human cultures throughout history, surely. It is hardly a 'historical datum' except in the very broadest sense. It is easier to think of shoes as a cultural item. All the other items in the Cinderella story are also "real things" (except the fairy godmother, of course). Mice are real; so are horses, and pumpkins, and coaches, and princes, and step-sisters, and palace balls. They are all historical items if we immerse ourselves in the interpretations of the Friedmans.
Yet not one of them is really historical, of course.
In other words, there is a difference between the events and persons of history and the cultural, political, social, economic, geographic settings of stories. Most stories, I presume, have settings. Settings themselves do not make a story "historical" or "fictional".
A setting does not make a fictional story even partly true. Think of the novels with realistic and "true" historical settings by Ian Fleming, Tom Clancy, Ken Follett and hundreds of others any of us could list if we took a moment to dig.
I once read a children's book about King Alfred. It was a novel, a historical novel. Although it narrated some events that were historical it was still a children's novel and shelved with the fiction on the library shelves, not the history section.
The only way anyone could know what parts of the novel were historical would be by turning to the history section and comparing. A fictional story can be set in real places, reference historical customs (palace balls), involve the flora and fauna of the historical places (horses and pumpkins) and even borrow historical characters for certain scenes. But the stories do not become historical. They are fictional narratives in historical settings.
If there are genuinely historical persons or real historical battles or true historical murders in a novel, I think they should be thought of as historical data that has been fictionalized.
No-one can pick up such a fictional story and with that information alone unravel the details to find what persons and details are drawn from history.
The only way anyone can know what is historical is by consulting studies found on the history shelves or information that points to the archival and other primary sources.
In other words, we can only determine what is historically "true" by reference to the historical sources.
Fictional narratives can tell us what their authors told, the customs and characters they wrote about, but they, by themselves, cannot tell us what happened in the past. They cannot tell us what cities fell to conquerors or what kings ruled or what tribes moved from Germania to Iberia. They may tell us about places and fashions and social classes known to the authors, but those are not historical events. And if they do tell details of true stories by true kings, we only know that they do so because we consult other sources — the same sources that were ultimately relied upon by the author of the tale.
Cinderella's shoes are just as historical as are mice and horses and princes and balls and pumpkins. In other words, they are entirely fictional — unless and until we find in some long forgotten chest in a palace boudoir a pair of squirrel fur slippers stylish enough for a ballroom dance function and with the soles branded with the words "Prince Loves C.E.".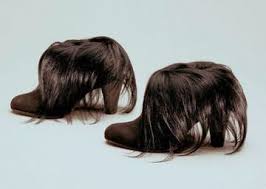 The following two tabs change content below.
Neil Godfrey
Neil is the author of this post. To read more about Neil, see our
About page.
Latest posts by Neil Godfrey (see all)
---
If you enjoyed this post, please consider donating to Vridar. Thanks!
---