Coincidentally this brief post dovetails well into the moral point of the preceding one by Tim. Though the immediate topic concerns refugees a more general failure of many Western nations is being addressed.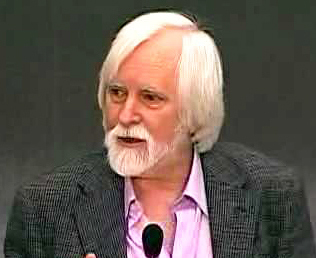 To me it seems a lot like the modern world is organized a lot like feudalism.

So under feudalism there were a few people born into nobility, the vast majority of people were born into peasantry, and they were locked into their class positions. Well, in the modern world, being born into a rich state in Europe or North America or Australia or New Zealand is a lot like being born into the nobility. (Even though some of us are a lesser nobility.) And being born into a poor state in the Global South is a lot like being born into the peasantry. That's where the vast majority of humankind is.

And the closure of borders, keeping people from moving, just as under feudalism, keeps people in their place.

Now this is not the natural order of things. People just take it for granted. But the whole way we have organized the world is a human construction. And we have to say "What justifies that?" People in Australia, Canada . . . If they were on the other side, why would they think this set up of arrangements is fair? And what makes it legitimate? And I think it isn't, clearly, if you think about that and that it ought to be transformed. There should be much more equality within the world as a whole and much more freedom to move.

My transcription from Radio National's Late Night Live interview with Professor Joseph Carens, Professor in the Department of Political Science at the University of Toronto, Who will protect the refugees? 
It's a provocative image. I'm sure many of us have had similar visions from time to time in our more reflective moments.
Carens was responding to interviewer Philip Adams' raising the question of a morality that extends beyond the immediate question of refugees. The program was about refugees but Carens' ethical concerns do not begin and end there:
Adams: . . . There's got to be a much wider sense of communal morality. 

Carens: That's right. I think that the challenge here is to see refugees and other immigrants as people — who come to belong over time . . . who contribute to the community when they're present, and who should be welcomed and included. And if we take that basic approach to immigration generally — of course there'll be some adaptation by the refugees and other immigrants who come to a new country, they have responsibilities, but they also have legitimate moral claims. . . . And if they're treated with open arms everybody will benefit. 

I think the general challenge from a moral point of view is . . . trying to show people that actually a conflict between doing the right thing (which is certainly welcoming refugees especially and other immigrants as well) and our own collective interest is not great especially if we take a long-term perspective. (Emphasis original)
As people. That's easier said than done when so much of our media filter our information about what people are doing or experiencing in emotive ideological terminology. It takes some effort to pause to try to grasp the reality behind the jargon. Often we simply don't know the reality until we meet and get to know some of those people themselves or go out of our way to learn about them through sources that stand apart from the political, cultural, religious interests reporting on and responding to others. The great thing is about living in the castle of the nobility is that we do have the means to "do a Moses" who, having grown up in Pharaoh's court, "went out to where his own people were and watched them at their hard labor" (Ex 2:11).
One more brilliant but frightening interview recently on Late Night Life:
The philosophy of giving
Intro: "Toby Ord is an Australian-born philosopher at Oxford University who as a student, worked out he could give away two-thirds of his income to charity throughout his life and still live comfortably. That's what he and his wife, Bernadette Young, have done. But in giving money away they've also thought about where the money goes and how it's used. They believe that philanthropy should be evidence-based and not just for the sake of feeling good."
It's a challenging and thoroughly scintillating interview. I am about to go on holidays so with guilty happiness I know I have an opportunity to forget I ever listened to it. Last time I read a book by Peter Singer I stopped eating meat. I fear now I may find myself undertaking another change of lifestyle if I continue to think too much. Yes, Toby Ord was also influenced by Peter Singer.
Giving What We Can (Wikipedia)
Giving What We Can (Facebook)
Giving What We Can (The homepage of Toby and Bernadette's organization)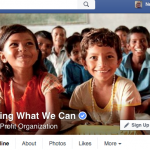 Before I knew much about blogging I frequented many online discussion forums, both political and religious. I was also closely involved in "real life" community awareness raising activities: social and health issues, political and international issues, religious, ethnic and cultural issues. Inviting speakers from Israel and Palestine to speak and inform us first-hand of their views and experiences was part of this. Also speakers from Timor Leste, Afghanistan, Iran, Iraq. Our focus in all of these was always on the down to earth reality of life and experience for "the people". And there were of course Islamic speakers: from young students, both conservative and liberal, to an older state representative.
Since my job took a turn that involved regular travel and frequent moving I could not longer be involved with these activities. But I have turned to blogging as something of a partial outlet of the same interests. For various reasons Vridar has come to focus predominantly on biblical questions, especially those related to the New Testament and early Christianity. That particular interest did not arise for its own sake but out of a curiosity to understand more about the origins of the faith that has come to shape the lives and thinking — for better and for worse — of most readers.
I remain just as interested in questions of ethics and the world beyond the Bible. If I have an ulterior motive in writing critically about the New Testament and Christian origins studies it is to invite others to also think about their beliefs and the beliefs that have shaped our neighbours' values and perceptions. I have much more I want to write about than I know I ever can find the time for, but I really don't want to leave off the radar completely critical issues that I believe many of us continue to view through ideological or religious filters. I cannot justify ignoring the wrongs being done to many of "the peasantry" outside our "nobles' enclave", and so often suffered as a consequence of our actions disguised by our self-serving ideological filters as "good intentions". I know many readers deplore posts on Vridar that attempt to raise questions about the conventional wisdom concerning Palestine and Islam. So be it. I can only hope sometime something will register to lead them to see issues from another perspective.
You can't win 'em all, as they say. . . .
Professor James Crossley in Jesus in an Age of Neoliberalism comments on the failure of bibliobloggers to shun the hard realities in the world (especially the Middle East) that in many ways are closely related to the religious/biblical beliefs that have infused our Western cultural and political outlooks. Virtually all biblioblogs either embrace the conventional values and perceptions or avoid offending readers (presumably) by not touching such topics at all.
One blog that does stand out as the exception (though not nearly as much as I'd like) is Vridar. Crossley found opportunities to make some misguided remarks about Vridar in his book's footnotes but what disappointed me was that he missed an opportunity to point out that a significant exception in this moral arena is Vridar: this, despite two of his scholarly friends (who also despise Vridar) expressing their support for me at least on these grounds. I'm a little proud that Vridar can boast being a notable exception to the biblioblogs in this arena even if Crossley saw fit for reasons best known to him not to acknowledge that fact.
The following two tabs change content below.
Neil Godfrey
Neil is the author of this post. To read more about Neil, see our
About page.
Latest posts by Neil Godfrey (see all)
---
If you enjoyed this post, please consider donating to Vridar. Thanks!
---