.
.
A Dissenting Opinion on Nelson Mandela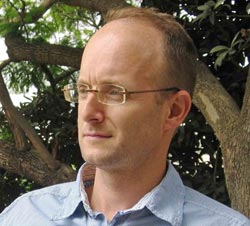 By Jonathan Cook
What I am going to write here will doubtless make me unpopular with some readers, even if only because they will assume that what follows about Nelson Mandela is disrespectful. It is not.
So let me start by recognising Mandela's huge achievement in helping to bring down South African apartheid, and make clear my enormous respect for the great personal sacrifices he made, including spending so many years caged up for his part in the struggle to liberate his people. These are things impossible to forget or ignore when assessing someone's life.
Nonetheless it is important to pause during the general acclamation of his legacy, mostly by people who have never demonstrated a fraction of his integrity, to consider a lesson that most observers want to overlook.
Perhaps the best way to make my point is to highlight a mock memo written in 2001 by Arjan el-Fassed, from Nelson Mandela to the NYT's columnist Thomas Friedman. It is a wonderful, humane denunciation of Friedman's hypocrisy and a demand for justice for the Palestinians that Mandela should have written.
Soon afterwards, the memo spread online, stripped of el-Fassed's closing byline. Many people, including a few senior journalists, assumed it was written by Mandela and published it as such. It seemed they wanted to believe that Mandela had written something as morally clear-sighted as this about another apartheid system, one at least the equal of that imposed for decades on black South Africans.
However, the reality is that it was not written by Mandela, and his staff even went so far as to threaten legal action against the author.
Mandela spent most his adult life treated as a "terrorist". There was a price to be paid for his long walk to freedom, and the end of South Africa's system of racial apartheid. Mandela was rehabilitated into an "elder statesman" in return for South Africa being rapidly transformed into an outpost of neoliberalism, prioritising the kind of economic apartheid most of us in the west are getting a strong dose of now.
In my view, Mandela suffered a double tragedy in his post-prison years. Continue reading "A Dissenting Opinion on Nelson Mandela"