Epiphanies in the Greco-Roman world came in many forms. Violent natural phenomena (hailstorms, earthquakes, St Elmo's fire, meteors, landslides) could be interpreted as the presence and action of gods defending their sanctuaries or favoured cities and routing enemies. At some point a narrative might personify the natural event and speak of Zeus or Poseidon descending and appearing as gods in all their awe so that they terrified enemies and caused them to panic.
Others epiphanies could be in the form of birds of various kinds.(Recall the dove at Jesus' baptism.) Asclepius could appear as a snake.
Sometimes the epiphany came in a dream. Or in an ecstatic state a devotee might see a blinding light.
Statues could also "house" the god or represent his or her very real presence, especially in religious processions where the statue/god led the devotees, or when an army went out to battle.
Other times it could take the form of sensing the close presence of the deity, especially in the course of a religious ritual.
Another form was a god or goddess dwelling in a priest or priestess dressed especially for a ritual occasion.
In the world of fiction, at least, even astonishingly beautiful or handsome youths were believed to be deities.
Guess who doubled the typical number of witnesses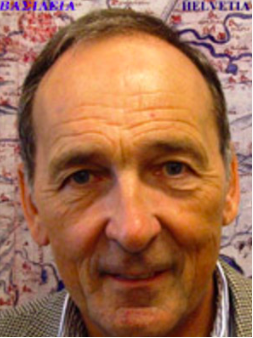 I have shown in recent posts examples of those epiphanies where a god or hero appeared directly in his or her "real" human form. Sometimes large numbers of people were said or implied to have witnessed the epiphany. Yet often only one person was said to witness the deity and it was up to that solitary person to convince others — which they were often able to do.
So an observation by classicist Fritz Graf is of interest:
The Christians, however, easily outdid this. After his death, Christ appeared to two, not one, disciples on their way to Emmaus, thus providing the welcome plurality of witnesses. Again, we have moved from ritual to fiction. The Emmaus epiphany is no less or no more trustworthy than the angels who appeared to the group of shepherds of Bethlehem. Christianity, then, did not behave differently: it accepted collective epiphany in fictionalized texts (the Gospels, Acts) that would also convince the not yet convinced, and it accepted individual epiphany or vision, as in the case of Paul and his acceptance by the church of Corinth. (p. 124)
Of more general interest, Graf points to the ongoing importance of ritual:
Greek and, to a lesser degree, Roman civilization developed epiphany as a mode of imagining the intervention of the divine in the physical world. It also prepared ritual mechanisms to help underpin such epiphanic manifestations and to mediate the tension between empirical reality, where gods do not appear, and religious certainty, where they did exactly this. (p. 124)
The ritual Graf focuses on as the most common is the procession. There are others, of course.
Fear to tell anyone what you have seen and heard
In the light of the original ending of the Gospel of Mark (16:8) where we read that the women who saw and heard the "young man" in the tomb ran off "and told no-one what they had witnessed for they were afraid", there is an account in Greek history of two witnesses resolving to tell no-one of an epiphany they had just encountered, again from fear.
There is a story which used to be told by Dicaeus, the son of Theocydes, an Athenian exile who had made a name for himself in Persia. After the evacuation of Attica, when the Persian troops were devastating the countryside, this person happened to be in the plain of Thria with Demaratus the Spartan. Noticing a cloud of dust, such as might have been raised by an army of thirty thousand men on the march, coming from the direction of Eleusis, they were wondering what troops they could be, when they suddenly heard the sound of voices. Dicaeus thought he recognized the Iacchus song, which is sung at the Dionysiac mysteries, but Demaratus, who was unfamiliar with the religious ceremonial of Eleusis, asked his companion whose voices they were. 'Sir,' Dicaeus answered, 'without any doubt some dreadful disaster is about to happen to the king's army. There is not a man left in Attica; so the voice we heard must clearly be not of this world – it is a divine voice, coming from Eleusis to bring help to die Athenians and their friends. If it descends upon the Peloponnese, there will be danger for the king and for his army; if it moves towards the ships at Salamis, Xerxes may well lose his fleet. Every year die Athenians celebrate a festival in honour of the Mother and the Maid, and anyone who wishes, from Athens or elsewhere, may be initiated in the mysteries; the sound you heard was the Iacchus song which is always sung at diat festival.'

'Do not breathe a word of this to anybody,' said Demaratus. 'If it should reach the ears of the king, you would lose your head, and neither I nor anyone else in the world could save you. So hold your tongue – the gods will see to the king's army.'

While Demaratus was speaking, the cloud of dust from which the mysterious voice had issued, rose high into the air and drifted away towards Salamis, where the Greek fleet was stationed. By tliis the two men knew that the naval power of Xerxes was destined to be destroyed. Such was Dicaeus' story, and he used to appeal to Demaratus and others to witness the truth of it.

(Herodotus, 8.65)
Here we read that the story was eventually told, but presumably only after there was no longer any need to fear the consequences. I'll leave it to you to wonder if there is anything of significance here for how one might interpret the gospel.
---
Graf, Fritz. 2004. "Trick or Treat? On Collective Epiphanies in Antiquity." Illinois Classical Studies 29: 111–30. https://www.jstor.org/stable/23065343
I have not discussed anything from Versnel's essay here but list it for the benefit of anyone interested.
Versnel, Henk. "What Did Ancient Man See When He Saw a God? Some Reflections on Greco-Roman Epiphany." In Effigies Dei : Essays on the History of Religions, edited by Dirk van der Plas. Studies in the History of Religions 51. Leiden ; New York: Brill, 1987.  https://www.academia.edu/11350657/WHAT_DID_ANCIENT_MAN_SEE_WHEN_HE_SAW_A_GOD_SOME_REFLECTIONS_ON_GRECO-ROMAN_EPIPHANY.
Herodotus. The Histories. Translated by Aubrey De Sélincourt. Harmondsworth, Middlesex: Penguin Books, 1965.
---