Welcome to the Blogosphere!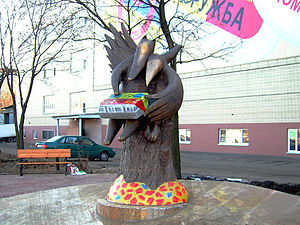 I like mass-marketed, heavily processed food. Gosh, I do love it. For as long as I can remember, I've been a huge fan of Velveeta®, Cheez Whiz®, etc., so R. Joseph Hoffmann's announcement about a blog dedicated to . . . Huh? What's that? Oh. Processed Jesus. Well, that's very different.
First things first. I mustn't forget my manners. Welcome new bloggers! Welcome Blogger Hoffmann, Blogger Fisher, and Blogger Casey! We extend our warmest wishes to the new blog, The Jesus Process©™®, and its founding members. I can say without reservation that I look forward to our future dialogues in which we point out where we disagree with you and you tell us why we're incompetent, evil, and insane. It's this kind of honest, cordial give-and-take that makes me happy to get up in the morning.
Origins
I was fortunate enough to grow up during the heyday of Marvel comics, so I know a little something about the thrill of an "origins" comic. The troika at The Jesus Process©™® bring back that same excitement I felt as a 12-year-old boy, growing up in a small town in Ohio back in the 1970's. Each character is so well-defined, so fully realized. We've got the arrogant, unhappy leader (R. Joseph Hoffmann), the arrogant, unhappy mad scientist (Maurice Casey), and the arrogant, unhappy ingénue, Stephanie Louise Fisher. I can't wait to see their costumes. It's too early to say where they'll end up, but they're off to a cracking good start!
While coming from disparate backgrounds, Joseph, Maurice, and Steph share a common belief in their own intellectual superiority combined with a great deal of impatience for anyone who disagrees with them. This unshakable self-assurance leads them to write the most astonishing things. They'll present controversial points as if they are facts, and ridicule anyone who doesn't know that they're facts.
R. Joseph Hoffmann
After a long and laborious web search, I'm fairly confident that the "R" in "R. Joseph Hoffmann" stands for the letter "R." Who knew? Hoffmann is the head honcho in this holy triumvirate. He's the glue that binds the three together. He puts the "hot" in "Hottentot." He puts the "ape" in "apricot."
In his inaugural essay (what we commoners call a blog post), Hoffmann offers some curious assertions. I'm going to quote from Joe now. Please note that copying small parts of copyrighted material in a blog is considered fair use, as long as you're accurate and provide correct attribution. The following excerpt comes from "The Jesus Process: A Consultation on the Historical Jesus," copyright 2012 by R. Joseph Hoffmann. While dismissing Arthur Drews, he writes:
Then, into the tortured syntax of 1 Corinthians 9.5, he inserts a relative construction missing in the Greek, to justify his belief that "sister" is being used as a circumlocution for "believer." μὴ οὐκ ἔχομεν ἐξουσίαν ἀδελφὴν γυναῖκα περιάγειν ὡς καὶ οἱ λοιποὶ ἀπόστολοι καὶ οἱ ἀδελφοὶ τοῦ κυρίου καὶ Κηφᾶς; The more obvious meaning of course is "a sister," [or] "a wife" (i.e., a woman), which has, in fact, become the majority translation.
Here Hoffmann is in the middle of a tirade about the usage of the words "brother" and "sister" in the NT and when, if ever, one should not translate the words for sibling literally, but rather as "believer" (i.e., "fellow believer in Christ" or coreligionist). I find it curious that Joe thinks "a sister," [or] "a wife" is more obvious than "sister as wife." I happen to own both Translator's Guide and the Translator's Handbook on Paul's First Letter to the Corinthians from UBS. Conservative as they are, they still admit the text seems to say "sister as wife," but they insist it should be translated as "believing wife."
The translators of the NASB also prefer the term "believing wife," adding a footnote that says it literally means "sister as wife." The old KJV translates it as "a sister, a wife," which is close to Joe's preferred "sister [or] wife." However, the ASV uses the bulky phrase "a wife that is a believer." Perhaps surprisingly, the ESV, with its close kinship to the ASV and KJV, boldly admits in a footnote that the literal translation is "sister as wife," but their translators went the traditional safe route with "believing wife" in the text.
All manifestations of the NIV have "believing wife." Many if not most of the awful, paraphrastic, non-literal Bibles use the gratuitous "Christian wife," which is as misleading as it is comforting. Martin Luther actually translated it as "Schwester zum Weibe" — "sister as wife." Tyndale rendered it as "sister to wife," whatever that's supposed to mean.
The point, of course, is that if "sister [or] wife" is "more obvious" than "believer," you wouldn't know it from the major English translations. In his recent commentary on 1 Corinthians, Anthony C. Thiselton remarks:
[A]ll of the major modern translations rightly interpret ἀδελφὴν to mean Christian (REB, NJB, Collins) or believing (NIV, NRSV). For αδελφή occurs in the sense of Christian (sister) in 7:15 and in, e.g., Rom. 16:1 and Philem 1. (p. 680)
Clearly, "wife or sister" is not and has never been the most obvious meaning of ἀδελφὴν γυναῖκα, nor has it "become the majority translation." Hoffmann is so sure of his own opinions that he assumes every intelligent person must agree with him, and that anyone who doesn't is either an incompetent fool or a dishonest charlatan. Don't get me wrong. Drews was wrong about a lot of things. My point is that the J.P. trio frequently demonstrate an astonishing degree of certainty about their own peculiar views, presenting opinions as hard facts, and accusing anyone who contradicts them of idiocy and mendacity.
Stephanie Louise Fisher
(Note: I'm in somewhat of a quandary as to how I should refer to Ms. Fisher. She might not like "Ms." I think she's a "Miss," but that might sound condescending and presumptuous. "Fisher" sounds rude. I'll stick with Stephanie or Steph, since that's what Hoffmann calls her in the J.P. introduction.)
In Stephanie's first blog post, she promises "An Exhibition of Incompetence," and boy does she deliver. It's a wonderful thing for people to be so unaware of irony — they provide us with countless hours of amusement. Who's incompetent in Steph's eyes? Let's see . . . we have Richard Carrier, Burton Mack, Tom Verenna, Neil Godfrey, Steven Carr, and anybody else who disagrees with her.
I'll leave it to Neil and Carrier to dismantle her "arguments" against Bayes' Theorem with respect to historical method. My particular interest is in language. (Just a short autobiographical digression here — I was a Russian linguist for the USAF many years ago. I've forgotten a lot of it, but I've had a continuing interest in languages ever since, which complements my love of history.) So when I see people make dogmatic statements that a peculiar translation is the "best" translation, implying that any fool should know it, I sit up and take notice.
I'm going to quote Stephanie now. Steph, in the unlikely event that you are reading this, I am not quoting you out of context. Here is the context. Carrier presented an example of how to apply Bayes' Theorem to historical research by trying to assess the probability of Judas' betrayal. Steph thinks he's all wet. She writes:
Mark reports the possible mob scenario events with precision, but Carrier, despite presenting himself as a competent historian of the ancient world, seems to have depended on a traditional English translation. He announces that for the authorities to have arrested Jesus would not only be 'politically suicidal', but also that the idea that the 'Jewish elite would be that stupid is vanishingly small (a fact fully admitted by Mark, cf. 14.1-2, who nevertheless has them stupidly contradict themselves in the very next chapter…'). This supposed contradiction depends on a traditional translation of μὴ ἐν τῇ ἑορτῇ, (Mk 14.2) as, e.g., 'Not during the festival' (NRSV). Jeremias long ago pointed out that the Greek heortē also means 'festival crowd', as standard secondary literature intermittently repeats. Moreover, Mark's Greek will represent the chief priests saying in Aramaic al behaggā, which also means 'not in the festival crowd'. This is why Judah of Kerioth led a party to arrest Jesus in a garden at night. They were then able to hand him over to Pilate, the Roman governor, early the following morning, so that he could be crucified outside the city walls at about 9 a.m., when his disciples had fled and there were no crowds about. (Steph's exact words, with my added emphasis.)
Carrier, she asserts, is incompetent, because he relies on English translations, which are all bad. Although he presents himself as a credentialed, competent ancient historian, Steph knows he is not, because he didn't know that Joachim Jeremais said μὴ ἐν τῇ ἑορτῇ referred not to the festival but to the festival crowd. This the is only correct translation for Steph, because it's the one she likes.
However, regarding these exact same four words, which Matthew copies verbatim in 26:5, R.T. France writes in his commentary on Matthew (The Gospel According to Matthew: An Introduction and Commentary):
Jeremias (EWJ, pp. 71-73) suggested that en tē heortē means 'not during the feast' but 'among the festival crowd'; i.e., they wanted a less public opportunity to arrest Jesus. This translation is improbable, but it correctly points up their dilemma; an arrest was possible only during the feast, and yet it was bound to cause trouble unless it could be done by stealth (v. 4). (p. 361, my bold emphasis)
France disagrees with Steph. Would that by definition make him incompetent? For that matter, no NT translation that I could find follows Jeremias' suggested translation. Are their translators incompetent?
Steph, of course, is following in Casey's footsteps. In Jesus of Nazareth (p. 416), he "correctly" translates en tē heortē using "in the festival crowd," which matches up well with the Aramaic beḥaggā. (Note: Steph's transliterated chet didn't come across well, hence the generic "box" character we see in Hoffmann's blog pages.) Casey says this is a "normal meaning of these words in both languages."
Casey never misses a chance to reconstruct Mark's Aramaic sources. Steph pushes the theory slightly further by implying that Mark is translating a quotation from the chief priests themselves. I'm not saying this interesting conjecture is impossible; however I do think that if a simpler answer exists, we should probably go with it instead.
One primary example of Greek composition and construction that Mark had at his disposal was the Septuagint. We can theorize about his knowledge of Homer or any of the classical writers, but we actually know for certain that Mark was familiar with the LXX, because he quoted from it. For example, in Mark 7:6 he quotes Isaiah 29:13: "This people honoureth me with their lips, but their heart is far from me. Howbeit in vain do they worship me, teaching for doctrines the commandments of men." (KJV) This quotation is clearly from the LXX and not the MT (or its antecedents).
If we know Mark had access to the LXX, then it makes sense find out if en tē heortē exists in the Greek OT, and what it meant to the to the LXX's translators. I was able to locate seven instances. For example, in 2 Chronicles 5:3:
καὶ ἐξεκκλησιάσθησαν πρὸς τὸν βασιλέα πᾶς ἀνὴρ ισραηλ ἐν τῇ ἑορτῇ οὗτος ὁ μὴν ἕβδομος (LXX)

And all the men of Israel assembled before the king at the feast that is in the seventh month. (ESV)
People have had issues with the translation of Mark's ἐν τῇ ἑορτῇ as denoting a stretch of time (during the festival), because they think it makes more sense for it to be understood in a locative sense. Well, I think the LXX gives us a precedent for such a translation. In almost every case, ἐν τῇ ἑορτῇ means either "in" or "at" the festival. Hence, I think it's perfectly reasonable to assume that Mark's intended meaning was:
For they said, "But not at the festival or the people may riot."
In other words, by guile and treachery they need to catch Jesus away from the festival — that is, away from the central location of the feast, not after the festival. In the end, I agree with Steph and Casey that the implied meaning is locative and not temporal. However, I can see no justification in imagining an Aramaic source for Mark's wording when we have a real, much more likely source — the Septuagint.
Finally, calling Carrier an incompetent lout simply because he doesn't saddle up and ride Steph and Casey's hobbyhorse is unwarranted. He is following the overwhelming majority of scholars in the translation of Mark 14:2. And to present as fact the improbable theory of an Aramaic "source" with an idiomatic sense of "in the festival crowd" for the Greek and Aramaic is less than honest.
Maurice Casey
Maurice is one smart guy. It's too bad his temperament doesn't match his intellect. Like his two J.P. soul mates, one of Casey's super powers is that he's impervious to irony. Hence in his screed about Neil (aka, "Blogger Godfrey") in which Maurice remotely psychoanalyzes him, accuses him of being a dogmatic atheist with an ax to grind, calls him incompetent, dishonest, incapable, etc., he lists as one Neil's sins: "gross personal rudeness."
Casey doesn't suffer fools well. And while I normally admire that trait in a person, for Maurice everyone who disagrees with him is a fool. He's also a chronic "labeler," which is why we learn the personal history of each person he decides to vivisect. You can ignore Neil, because he was in a fundamentalist cult. (The fact that he escaped with his wits intact doesn't matter to Casey.) You can laugh at Doherty, because he doesn't have the proper credentials — he's an "amateur."
Let's compare the reactions of two scholars to R.H. Stein's questions about why Luke didn't incorporate Matthew's nativity or passion narratives. I recognized the quotation cited by Casey from its appearance in Mark Goodacre's The Case Against Q (see p. 55 ff.). Goodacre remains civil. He calls Stein's argument "problematic," and explains where he did not adequately address all the questions at hand. And Kloppenborg's rejoinder, "On Dispensing with Q" (2003), is equally civil, cordial, and conciliatory.
On the other hand, Casey's response is a full-powered, frontal attack. Naturally, we first are told that R.H. Stein is a professor at Southern Baptist Theological Seminary. Why do we need to know that? Because for Casey, the genetic fallacy isn't a fallacy at all, but a way to get at the "truth" — a way to apply a label to an incompetent fundamentalist whom we can ignore. How does Casey answer Stein's questions? How does he counter Stein's claims? By insulting the messenger, of course. He writes:
This is fundamentalism, or simply amateur forensics, not critical scholarship or historical research. 
Nice. Really nice. Oh, to be sure, Maurice follows up with a half-hearted logical argument to counter Stein's implications. But you have to wonder, what makes Casey think a series of insulting labels is tantamount to a reasoned argument? Has Casey forgotten who said what? Is he so focused on assassinating Doherty's character that he accidentally pointed his flame-thrower at R.H. Stein? Or is he so full of himself and so sure of his superiority that he thinks it's all right to slander everyone who's stupid enough to get in his way?
I'll leave it to you to figure out Maurice's motivations. But for now, all I can say is that Casey — mighty Casey has struck out.
Conclusion
What is there left to say? I suspect that the J.P. threesome will quickly disband. There's not much future in sitting around and griping about how everyone is so much dumber than you. And that's a real pity, since there's nothing like full-on, in-your-face arrogance from people like Blogger Joe, Blogger Steph, and Blogger Maurice to give us blog-fodder for years to come. I beg of you, please, please stay together, don't ever change, and keep publishing your delicious processed blog posts!
The following two tabs change content below.
Tim Widowfield
Tim is a retired vagabond who lives with his wife and multiple cats in a 20-year-old motor home. To read more about Tim, see our
About page.
Latest posts by Tim Widowfield (see all)
---
If you enjoyed this post, please consider donating to Vridar. Thanks!
---