Following is a silly post, one of the silliest I have ever written. Maybe the silliest. Its only point is to foolishly respond to baseless and ignorant slurs written and spoken by Associate Professor James McGrath against people who argue Jesus was a mythical or legendary figure, not a real historical one. I do not know why an associate professor would find it necessary to resort to insulting these people by comparing them with "creationists" (e.g. here, here and here). While admitting he has not read mythicist literature, he makes up for this lack by (in his own words) thinking about mythicist arguments a lot. And the more he thinks about them, the more he sees them having points in common with creationists. Maybe associate professors have acquired the ability to understand more about something by merely thinking about it without having to go to the trouble of reading the evidence for themselves.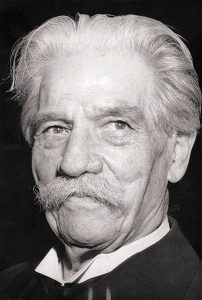 It is a pity he and others like him could not take to heart the words of Albert Schweitzer who was able to discuss knowledgeably the mythicist arguments of his day and in a civil and professional manner.
The tone in which the debate about the existence or non-existence of Jesus has been conducted does little credit to the culture of the twentieth century.
Among McGrath's false allegations are that mythicists do not engage the mainstream scholarly literature. This seems to me like almost wilful ignorance, but I am sure no associate professor would ever be wilfully ignorant. Earl Doherty's website is well known and his very extensive reviews of notable scholarly publications (Funk, Wilson, Crossan, et al) are there for anyone to read. Anyone who reads mythicist arguments of the kind that belongs to a line going back through Doherty, Wells, Drews, Smith, Whittaker, Bauer — on back to the Enlightenment era with Volney, Dupuis, Reimarus — and others, will be rewarded with introductions to some of the best and current biblical scholarship of each generation.
McGrath challenged me to address the arguments of E.P. Sanders, and implied that his arguments for a historical Jesus were well enough established in the mainstream to be effectively indisputable. I have begun to take up this challenge in the post previous to this one — Why the Temple Act of Jesus is almost certainly not historical.
But for this post, I hope to avoid the charge that I am defining "creationism" tendentiously to suit my particular argument, so I have chosen to use a study of Creationism that many sceptics can acknowledge as hard-hitting, comprehensive and fair.
It would be helpful if associate professors took a similar approach with their uses of the term, too. This would enable them to avoid any suspicion of merely collating all the things they think they would like to see in common between "creationism" and that just as nasty "mythicism". Granted, the more subjective approach does provide a rich store of material one can use to justify insults. Maybe some associate professors, like some of the rest of us, simply love to hoard junk.
So in order to attempt to expose how unfounded is the comparison between mythicists and creationists, I have chosen to use the points in a book by Michael Shermer (well known for debunking nonsense, e.g. Why People Believe Weird Things), Why Darwin Matters. Shermer is a wonderful example of how to tear down a false argument in a civil and polite and professional manner. He never once resorts to insult. . . .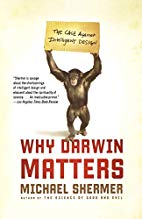 I have also found it very easy to approach "loony fringe" ideas without ever suggesting they are as much, and maintaining throughout a reasonable discussion that engages the audience I want to read it. I did this with my Atlantis post.
So why do some biblical scholars find it necessary to resort to ridicule and insult in place of clear incisive argument alone?
Creationism, mythicism, historicism and FEAR
Creationists and fear
People do not accept evolution for a number of reasons, some of which have been identified as fear — fear of the consequences of giving up their faith and fear of what the world would look like to them if evolution were true. I wrote up a summary of Michael Shermer's list of reasons in Why People Do Not Accept Evolution.
Mythicists and fear
To suggest that mythicists "fear" any notion of a historical Jesus is simply nonsense. What is there to fear? What is there to lose? The alternative would simply be a different explanation for the origin of a faith they would generally have little personal interest in. Although in cases where someone puts his ego on the line to promote some sort of crusading argument, I imagine such a person might fear embarrassment at being proved wrong.
Historicists and fear
One might, however, imagine a few historicists fearing the consequences of a mythicist Jesus, however. I can understand it would be embarrassing to discover that one has committed a lifetime of study, including publishing and teaching work, to a false premise. Even non-religious people have inherited a cultural interest in Jesus and Christianity, and I am thinking of scholars from this group. It goes without saying that believers would have something to lose if they had to face up to their Jesus being nonhistorical.
This is why Albert Schweitzer, in conceding certain weaknesses of the "historicist" argument for Jesus, advised the Church to build its faith on a metaphysic, and not some historical Jesus construct.
Creationism, Mythicism, Historicism and an ANTI-SCIENTIFIC AGENDA
Creationists and an anti-scientific agenda
The fundamental sin of creationism is its anti-scientific agenda. It is not science. It attempts to fraudulently pose as a scientific enquiry, but it is not. This has been established in the court decision in the 2005 Kitzmiller et al. v. Dover Area School District case, discussed in chapter 5 of Shermer's book.
The real motive of Creationists, and their modern mutation as the Intelligent Design movement, is to turn people against evolution, to persuade others that evolution is an anti-religious, atheistic, Satanic philosophy or pseudo-science. ID seeks to turn people to the Christian God and the salvation of Jesus Christ. It is a cover for an evangelistic religious movement.
The methods used by ID people have been established (in the 2005 court decision mentioned above) as fraudulent, dishonest. While posing as "scientific", they are in fact pushing an anti-scientific agenda.
Creationists are anti-intellectual in that they want to shut down scientific enquiry and end questioning and enquiry with the claim that, at "this point", "God did it".

Mythicists and an anti-scientific agenda
Let's replace "anti-scientific" with "anti-historical" agenda. Does this apply? Hardly. As far as I can tell the mythicist arguments are grounded in current historical methodologies, engaging with the evidence of the culture, thought, literature and history of the times. In addressing alternative (historicist and alternate mythicist) views I read of challenges to the logic of arguments, the handling and understanding of available evidence, and so forth. No doubt many will disagree with some of their conclusions. But I have not been able to see any fault with their methodologies as such, certainly nothing comparable to the logical and methodological flaws that are so glaring in beliefs in Atlantis or Creationism or the Moon Landing Hoax. It is easy to shift from a scholarly historical Jesus book to a well-informed and well-argued mythicist Jesus book, whatever one thinks of the conclusions.
One frequently hears complaints that mythicists arguments do not make it into the peer-reviewed publications, and that for this reason we have a right to assume that there must be something inherently wrong with its methodologies. Shermer reminds readers how difficult it is even for new theories within the hard sciences (genetics) to become widely accepted in a very conservative field. A new theory can take decades to win widespread acceptance — and this is within a field that deals with laboratory controls and repeatable tests. Most mythicist proponents have day jobs. They lack the institutional supports of those whose views they challenge. Worse, they are challenging a millennia-old cultural heritage. Challenging the existence of Jesus was one step too far for most even in the age of the Enlightenment. It has been a minority position ever since. But this does not in itself mean that its arguments are necessarily without intrinsic merit.
Historicists and an anti-scientific/anti-historical agenda
The heading is a contradiction terms. I suggest that if historicists find fault with arguments and methodologies of mythicist books and articles, the faults they see are no worse qualitatively than anything they have had reason to address among their peers. Indeed, I do see some historicists criticizing 'mythicists' because they refer to works of reputable establishment scholars they also disagree with!
Historical enquiry can take place in a very wide room. There can be many debates about hows and whys. This is the same with evolution. Such debates by no means imply that the methods themselves, or the basic historiographical enterprise is wrong. It is a pity that the variant explanations among mythicists for how certain processes happened are not accepted in the same light. Instead, they are sometimes confused with "evidence" that they don't know what they are talking about. Yet historicists would do well to accept that various mythicist proposals are as much a rightful part of a broader historical enquiry as any of their own variable hypotheses.
Creationism, Mythicism, Historicism and SIX PRINCIPLES OF SKEPTICISM
Shermer lists six principles of scepticism to "help us sort through the various arguments for Intelligent Design." (p.48)
Hume's Maxim, or, What is more likely?
The Known and the Unknown: the tendency to quickly assume the Creator is the answer
Burden of proof: extraordinary claims require extraordinary evidence
Either-Or Fallacy; disproving A does not prove B
Fossil fallacy: One datum does not a science break
Methodological naturalism: no miracles allowed (the 'divine-fallacy')
1. Hume's maxim
Creationists must face the question, What is more likely? A miracle or someone telling a fib about a miracle? The answer will reveal ones bias for or against the natural order of things.
Mythicists and historicists argue over what is the natural order of things: is it more likely that a real man came to be worshipped as a god and co-creator of the universe, or that there was some other process by which people came to merely believe a god had in the past become a man and returned to being a god?
Among mythicists and historicists, the debate is one about natural or historical processes. It is not a matter of a difference between the natural and the supernatural. Mythicists and historicists are playing the same game. Creationists are not even anywhere near the stadium. They are on another planet.
Tendency to assume quickly the "unnatural" (or "natural man"?) is the answer
Creationists are eager to find the point of "irreducible complexity" in order to stop further enquiry and say, Here we can stop! We have found God!
Mythicists and historicists do not do that. The enquiry is always neverending. I have said repeatedly that I do not like the idea of arguing for mythicism or historicism in regard to Jesus. That seems to me a pointless exercise. Surely the enquiry is about what the evidence can tell us about the origins of Christianity. If it points to a mythical or historical person at the heart of it, then so be it.
But that's not how everyone on both sides thinks. Especially on the historicist side. It is amazing to see historicists leap upon a single passage in the New Testament, or a phrase in Josephus, and declare with absolute certainty, Here we can stop! We have found Jesus!
All of a sudden, it is as if all their prior knowledge of manuscript traditions and variants, hypothetical models of transition of ideas and texts, the wide spectrum of evidence that can be brought to bear, — all of this flies out the window and all that some historicists can see is "a historical man" in a single narrative that lacks any external support, and that might even run counter to the external evidence available.
One example is the enormous weight many place on that awkward phrase, "the brother of Jesus who is called Christ" in Josephus, as if this clinches as sure as a fact that Josephus did indeed write about Jesus Christ. The problems with such a facile interpretation ought to be obvious, but clearly they are not, so I have posted them here.
Another example is the extraordinary weight hanging on the passage in Galatians 1:19 where Paul says he met James the brother of the Lord. This passage alone, we are stridently assured, is all that is necessary to prove without doubt that Jesus himself was a historical person. The passage does not even mention Jesus. It is, moreover, uncertain if the sentence was known by those arguing over who "owned" Paul in the late second century (Tertullian, Marcionites). The letter to Galatians is unknown in the external testimony until the second century. There are any number of possibilities. To insist, in the face of all such factors that would normally give any historian pause before committing to any such evidence as "bedrock fact" and with only one possible interpretation, is very courageous indeed. What is worse, however, is that too many "historicists" are quite prepared to insult those who do so pause.
Burden of proof
Shermer reminds us that it was Darwin who had the uphill battle to prove his theory at a time when it was new and shocking. The 'status quo' has changed by now. Granted, the mythicists do have an uphill task to prove something that is so contrary to 2000 years of cultural conditioning. But unlike creationists, my understanding is that mythicists accept this challenge. They do not become indignant and demand equal time in schools or faculties just because they think they have that right, without first making their case.
Disproving A does not prove B
Creationists are on record as having claimed to have "proven" some hole in evolutionary theory, and therefore conclude that Creationism has been "proved" as a result. This is not logical, of course.
I know of no mythicist argument that asserts that disproving any particular "historicist" interpretation of Jesus thereby "proves" the mythicist case. Some historicists have indeed written as if this is the case. But they have not provided any evidence to support that claim as far as I know. Their interest appears to be to slander and ridicule without any serious enquiry into what they are opposing.
One does see, unfortunately, some historicist proudly claiming to refute a particular mythicist interpretation, and appearing to conclude that by so doing they have reaffirmed the historicist position. This, of course, is the same error one finds more commonly among creationists. I would like to think only a minority of historicists are guilty.
One datum does not a science break
Creationists are infamous for demanding to see "the missing link", that intermediate fossil between "species". When it is shown to them, they then complain that there are now two missing links where before there was only one! Can't win.
Mythicists do not base their arguments on a single datum. They nowhere that I know of point to a single passage and claim that that one passage alone disproves the entire historicist model. They may argue that a single datum does argue against the historicist view, but only because it is part of a larger array of such or similar data. They may discuss one item to attempt to open up a debate, to provoke thought and questions. But this is not the same as the creationist's demands, or complaints that a single example is enough to overturn the whole theory of evolution.
Historicists, I would like to think, do not claim to disprove the entire mythicist hypothesis by pointing to but one verse or passage in a text. (??)
The divine fallacy
Shermer does not use this term. But it means the same thing as he discusses. The fallacy is to say: I can't imagine any explanation for X other than Y. Therefore Y is the only answer. It is called the "divine fallacy" because it has been used to "prove" God's existence. I can't imagine how all this design and beauty came to be by any means other than a divine Creator. Therefore God exists. It is also used to "prove" psychic powers, the Moon Landing Hoax, and Creationism.
My reading of mythicist literature is that a wide range of possibilities are usually discussed before a mythicist view is concluded as an explanation or interpretation of a bible passage. Mythicists, after all, generally realize that they are the minority voice challenging the establishment view, and generally speaking they have to be all the more careful about how they attempt to argue or explain their position.
Historicists, it would be nice again to think, do not make the mistake of reading a passage and saying, "I can't imagine how this can be interpreted in any way other than supporting the fact that there was a real historical event behind it, therefore there must have been a real historical event behind it. Well, that would be ideal if all historicists were as open in their investigations.
What else?
If Shermer's points do not cover everything historicists would like to use for insults, perhaps anything I have overlooked can be added in the comments boxes below. Or maybe it would just be less stressful and more civilized to simply play nice.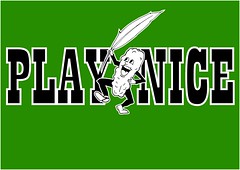 Afterthought
Is it remotely possible, just barely possible, that biblical scholars enhance their self image and deepen their sense of immersing themselves in an academic discipline of real substance — equal to that of the biological and life sciences even! — by comparing their field with something as enduring and substantial as the science of evolution? Could the creationist slur be some sort of compensatory ploy by those feeling that they may not be one of the hardest or most rigorous of subjects on the block? Just a thought.
The following two tabs change content below.
Neil Godfrey
Neil is the author of this post. To read more about Neil, see our
About page.
Latest posts by Neil Godfrey (see all)
---
If you enjoyed this post, please consider donating to Vridar. Thanks!
---