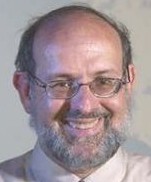 Chaim Milikowsky gives his answer to the question in the title, or at least he answers the question with respect to rabbinical literature. I have added the connection to our canonical four gospels, and I could with equal justice add Acts of the Apostles.
I read CM's answer in Ancient Fiction: The Matrix of Early Christian And Jewish Narrative, but I see that the author has made the same work freely available online. (Oh, and I posted on CM's chapter five years ago this month: Why Gospel Fiction was Written as Gospel Truth — a plausible explanation. I think that first post was less technical than what I intend this time round.)
Let me begin with the conclusion this time. The answer to the question in the title is found in a work once again by one of the most influential Greek thinkers in history: Plato. We have been looking at the influence of Plato on the Old Testament writings through the works of Russell Gmirkin and Philippe Wajdenbaum, but CM sees his influence on rabbinic midrashic story telling. I suggest that the evangelists have carried through the same fundamental type of story telling.
Here are the key passages in Plato's Republic. After deploring mythical tales of gods that depict them lying, cheating, harming others, Socrates sets out what is a far more noble curriculum for those who would become good citizens. Myths of conniving and adulterous gods had no place. God must always be shown to be pure and good. Stories depicting the gods as immoral were to be removed from society; stories that had an edifying message for their readers were to be shared widely.
For a young person cannot judge what is allegorical and what is literal; anything that he receives into his mind at that age is likely to become indelible and unalterable; and therefore it is most important that the tales which the young first hear should be models of virtuous thoughts. 

There you are right, he replied; but if any one asks where are such models to be found and of what tales are you speaking –how shall we answer him? 

I said to him, You and I, Adeimantus, at this moment are not poets, but founders of a State: now the founders of a State ought to know the general forms in which poets should cast their tales, and the limits which must be observed by them, but to make the tales is not their business. 

Very true, he said; but what are these forms of theology which you mean? 

Something of this kind, I replied: — God is always to be represented as he truly is, whatever be the sort of poetry, epic, lyric or tragic, in which the representation is given. 

Right. 

(Republic, 378e-379a Benjamin Jowett trans.)
God himself will be portrayed as incapable of lying, but there will be a place for story tellers to fabricate stories that teach goodness and lead people to righteous character: Continue reading "Why the Rabbis (and Gospel Authors, too) Wrote Fiction as "True History""